What It's Like To Work On The Set Of Days Of Our Lives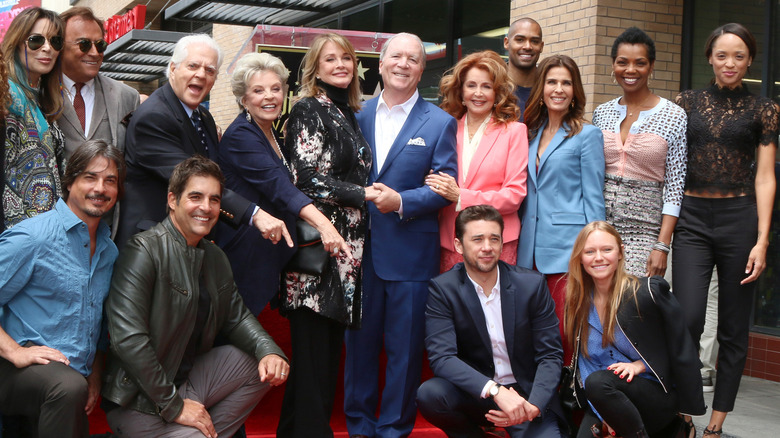 Kathy Hutchins/Shutterstock
"Days of Our Lives" fans watch their favorite characters interact day in and day out on the NBC daytime drama since its debut in 1965. But have you ever wondered what things are like behind the scenes of the sudser? According to a 2020 post on The Things, the soap opera game can get quite hectic as the actors often only have a few hours to learn their lines before they're ready to hit the set and begin filming. In addition, the actors are often asked to recycle pieces of the wardrobe so that the show's budget can stay at a minimum, meaning you may see characters rewear clothing or even swap outfits from time to time.
Of course, fans likely also wonder about the love scenes. "DOOL" actress Nadia Bjorlin, who played Chloe Lane on the soap, has previously revealed that the intimate scenes aren't as steamy as they seem on television. In fact, she says that those scenes are heavily choreographed, which makes them feel very technical in the moment (via Soap Central).
On the lighter side, The Things reports that actors sometimes help themselves to props, a sort of souvenir from work. The props department notices, of course — props are itemized. No word if that comes out of the actor's paycheck.
The cast of DOOL opens up about working on the soap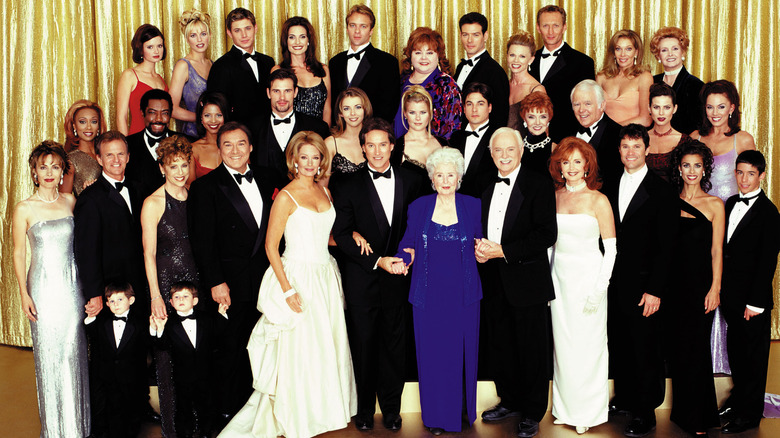 Getty Images/Getty Images
According to Entertainment Tonight, the "Days of Our Lives" actors are very hard-working folks. "I think what a lot of people don't know is how much work we actually do in a day," actor Robert Scott Wilson (Ben Weston) told the outlet. "We shoot almost 150 pages of work a day. Most shows that you watch in prime time that are one-hour episodes, it takes them seven to 10 days to shoot one episode. We shoot seven and a half episodes in one week," he said.
Meanwhile, the actors also pride themselves on staying current and tackling serious subject matter. "'Days' has done a very fine job of staying current. If there are topics to be discussed, we discuss them," actress Deidre Hall (Marlena Evans) stated, pointing out that "DOOL" was the first soap to do stories about infant loss, twins, possession, and even held the first same-sex wedding. "We have been heralded for our bravery, and I think we deserve it," she added.
Of course, the actors also love the fans. Actor Eric Martsolf (Brady Black), revealed that one of his favorite things to see is an entire family of "DOOL" fans that span generations. All in all, it seems that the cast truly loves appearing on the show, and fans can't seem to get enough of the drama.