Here's What Zach Tinker Hopes Happens To Sonny On Days Of Our Lives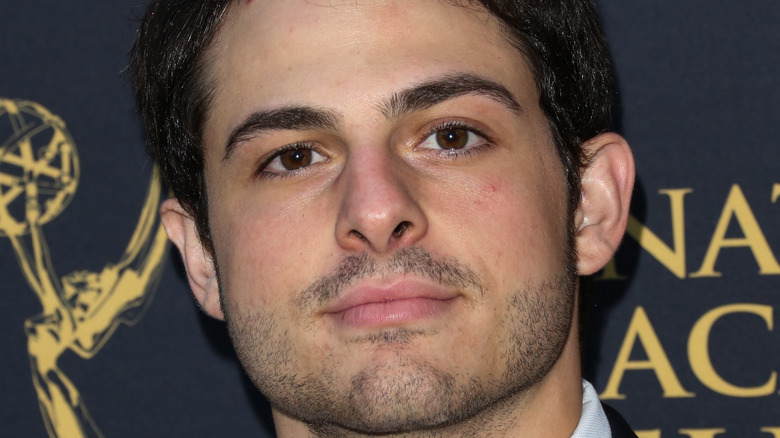 Paul Archuleta/Getty Images
"Days of Our Lives" fans are no strangers to seeing the NBC soap recast characters. Over the years, several fan-favorite Salem citizens have been recast and given fresh faces for one reason or another. Now, it's time for viewers to welcome the latest recast. Actor Zach Tinker has officially been tapped to play the role of Sonny Kiriakis (formerly Freddie Smith) on the sudser. Fans first saw Tinker as Sonny on the soap's spin-off, "Beyond Salem," and now he's coming to Salem alongside his husband, Will Horton (Chandler Massey), per Soap Central.
Tinker knows all about the soap business thanks to his role as Fenmore Baldwin on "The Young and the Restless," and he seems to be adjusting well to his new role. "DAYS is such an escape and it's so much fun to play a character that is not something you usually get to go in for," Tinker told Soap Opera Digest. "The crew is amazing, the cast is amazing. I would love to call them my family. Sonny is a very beloved character and I think I could do him justice, so yeah, I would love to."
Not only does Tinker have a vote of confidence from his co-star, Chandler Massey, but he's also gotten love from actor Freddie Smith, who is the only other actor to ever play the role of Sonny Kiriakis. Now that Tinker has taken over the reins, he's got some ideas about where Sonny's storyline show go.
Zach Tinker wants to dive deeper into the character of Sonny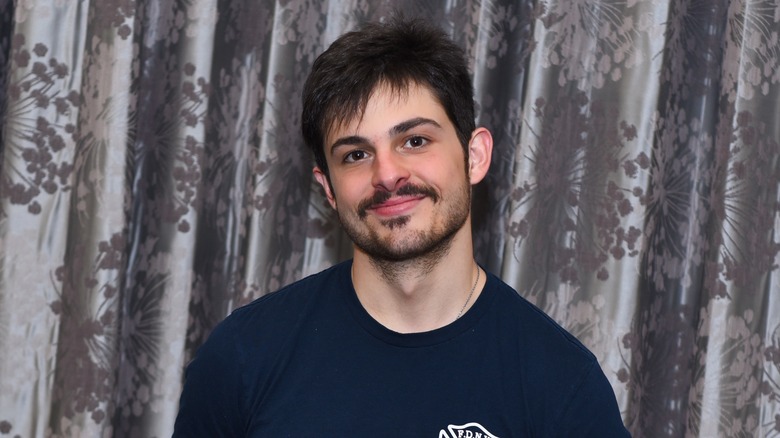 Michael Mattes/Shutterstock
According to Soap Hub, Zach Tinker is ready to put his own spin on the role of "Days of Our Lives" fan-favorite character, Sonny Kiriakis. Tinker, who took over the role from actor Freddie Smith, says he's excited to explore a deeper side of Sonny that maybe hasn't been tapped into just yet.
As one of the heirs of the Kiriakis family and fortune, the character of Sonny has been presented with a lot of paths in life, and it appears that there is a lot more to come. Tinker says that he believes Sonny is a "very multi-faceted" person, which could prove to be an important character trait in future storylines. In addition, the actor says that Sonny is also "an emotional guy who tries to do the right thing," as well as being "prone to jealousy," which could be a hint about Sonny's relationship with his husband Will Horton. However, at the end of the day, Tinker says that Sonny's simply "a good dude," and he's having a lot of fun portraying the character.