Days Of Our Lives Family Tree: The Kiriakis Family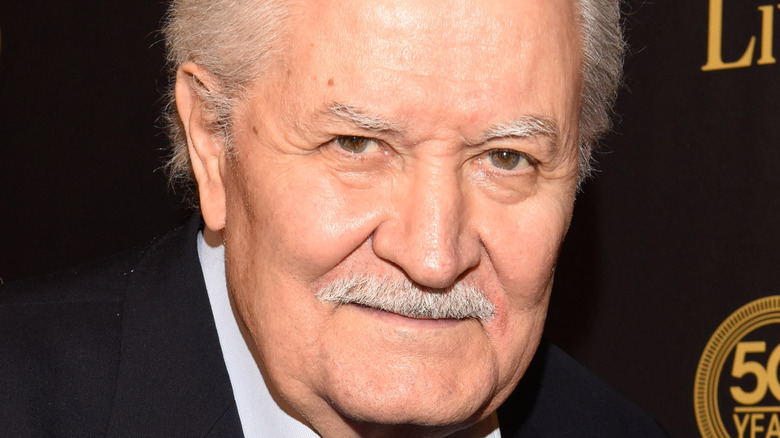 Vivien Killilea/Getty Images
The Kiriakis family has been one of the most prominent families on "Days of Our Lives" since 1985, when patriarch Victor Kiriakis (John Aniston) was first introduced to Salem. Victor came to town and immediately caused drama and chaos with his criminal schemes and a secret under his belt about an affair with Caroline Brady, per Soap Central.
Over the years, Victor became one of the wealthiest, most respected, and most feared men in Salem. He began his business, Titan Industries, and also had a string of marriages and affairs. In the past, Victor had been married to Nicole Walker, Vivian Alamain, Kate Roberts, Carly Manning, and Maggie Horton.
Not much is known about Victor's younger years before coming to Salem. However, his grandparents Antonia and Demetrius Kiriakis have been mentioned, as well as his father Yurgos and mother Sophie. Over the years, "DOOL" fans have discovered some of Victor's family ties in the form of his siblings, as he's also built a family of his own.
Understanding Victor Kiriakis' family ties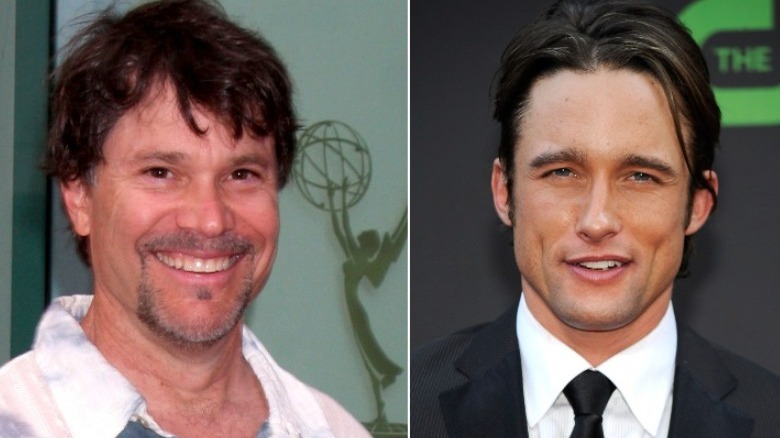 Frazer Harrison/Getty/Kathy Hutchins
"Days of Our Lives" fans may remember that Victor Kirakis had three brothers — Deimos, Titus, and Alexander. While Deimos has no known children, Titus is the father of Xander Kiriakis and Alexander is the father of Justin Kiriakis (via Soap Central). Xander has no biological children of his own, but Justin is the father of Victor's great-nephews, Alexander Neil and Sonny Kiriakis, as well as adopted twins Victor II and Joseph.
Meanwhile, Victor has fathered three children. His daughter Isabella Toscano (Staci Greason) was born to Loretta Toscano and sadly died of pancreatic cancer as a young adult. Before her death she had found happiness with her husband John Black (Drake Hogestyn), per Soap Hub. Victor is also the father of Philip Kiriakis, whom he shares with former wife Kate Roberts (Lauren Koslow).
In addition, Bo Brady (Peter Reckell) found out that Victor was his biological father as an adult. He was conceived as a result of an affair between Victor and Caroline Brady (via Soaps in Depth). Sadly, Bo later died from a brain tumor. In addition to his nephews and children, Victor also has many grandchildren, and even some great grandchildren.
Victor has many grandchildren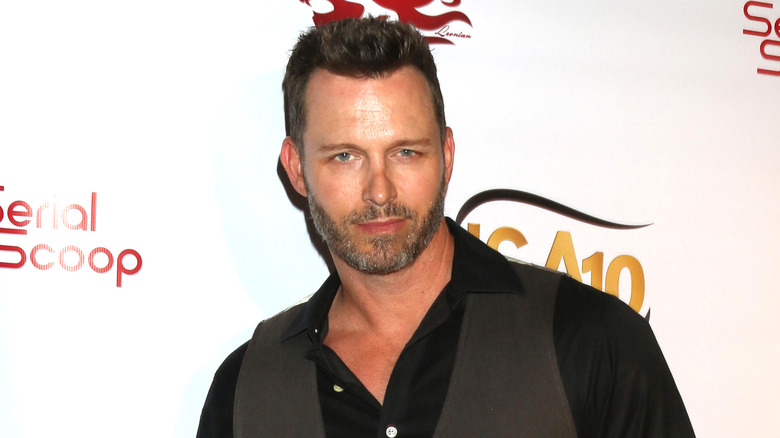 Kathy Hutchins/Shutterstock
As many "Days of Our Lives" viewers already know, Victor Kiriakis is also a grandfather and a great grandfather. Victor's late daughter Isabella Toscano and her husband John Black are the parents of Brady Black. Brady also has two children of his own, Victor's great-grandchildren, Tate and Rachel. Victor's son Bo Brady was the father of three children with his wife Hope — sons Shawn and Zack, and daughter Ciara. He also fathered a daughter named Chelsea with his ex-wife Billie Reed (via Soap Central).
Shawn and his wife Belle Black are also the parents of Victor's oldest great-grandchild, Claire Brady. Meanwhile, Victor's son, Philip, is the biological father of a son named Tyler, who was born via surrogate. Tyler was conceived after a fertility clinic made the mistake of creating an embryo made from Philip and his high school pal Mimi Lockhart's specimens. The pregnancy was supposed to be terminated after the mix up was revealed, but the surrogate opted to keep the baby. Later, the little boy who was given the name Tyler, was adopted by his foster parents (via Soaps).
Other than Claire, Victor's great-grandchildren have yet to make their mark in Salem. However, "DOOL" fans will be eagerly awaiting the time when at least one of them will live up to the Kiriakis name and continue in Victor's footsteps.