Is There A Formula To TikTok Success?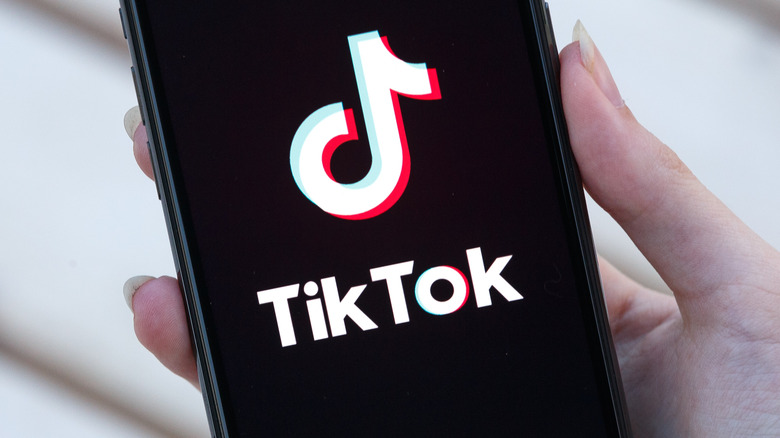 XanderSt/Shutterstock
TikTok has grown rapidly to become one of the biggest social media apps in the world. According to Business of Apps, TikTok now has well over 300 billion downloads since its launch in 2017, with about 1.2 billion monthly active users as of 2021's ending. But how has the app become so popular?
TikTok allows you to create and consume other users' content, but it is unique because its algorithm makes it easier for anyone to go viral, per Later Blog. So, even with a few followers, you can post a video and get thousands, even millions, of views. Also, the rate at which TikTok trends spread like wildfire is another reason why the app has become so popular. Who doesn't like going viral? 
An important factor that cannot be ignored is the uniqueness of TikTok, according to The Conversation. The app combines features, such as video and upvotes, from other existing digital platforms such as YouTube, Twitter, and Facebook. Like Instagram and Snapchat, content can be created totally on mobile phones, making creation accessible to anyone interested. It is no surprise to see the app quickly made its way into social media business plans. TikTok has now positioned itself to be more than just an entertainment app but also a brand-building app.
There's actually a method to succeeding on TikTok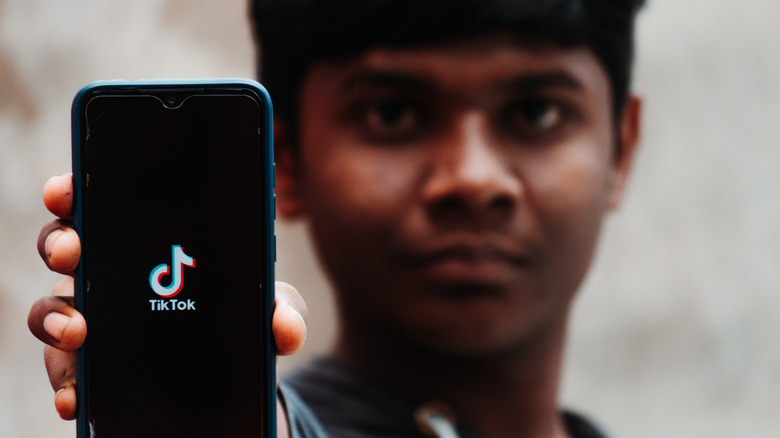 shiv.mer/Shutterstock
Just because TikTok has amazing features and an algorithm that favors content creators, it doesn't mean that you'll become a hit by default simply by posting a couple of videos. You should start by finding out what the TikTok pros are doing that's getting them incredible results.
"Whether it's organic or promoted, all content shows up in the same feed, so in order for it to resonate, it should look and feel the same way that other users' content looks and feels," said TikTok's Matt Cleary, Vertical Director for Retail and Restaurant, at the 2021 Retail Innovation Conference per Retail TouchPoints.
Trends on the app blowing up is one of the best things about TikTok. So, capitalizing on trends is definitely one way to succeed, writes Search Engine Journal. Users seek out trending hashtags all the time. By joining trends on the platform and creating content around these trends, you can open yourself up to new users easily.
Finally, don't forget to have fun with your videos, whether they are for promotional purposes or not, Later Blog advises.