This Bizarre Beauty Trend Is Blowing Up On TikTok Right Now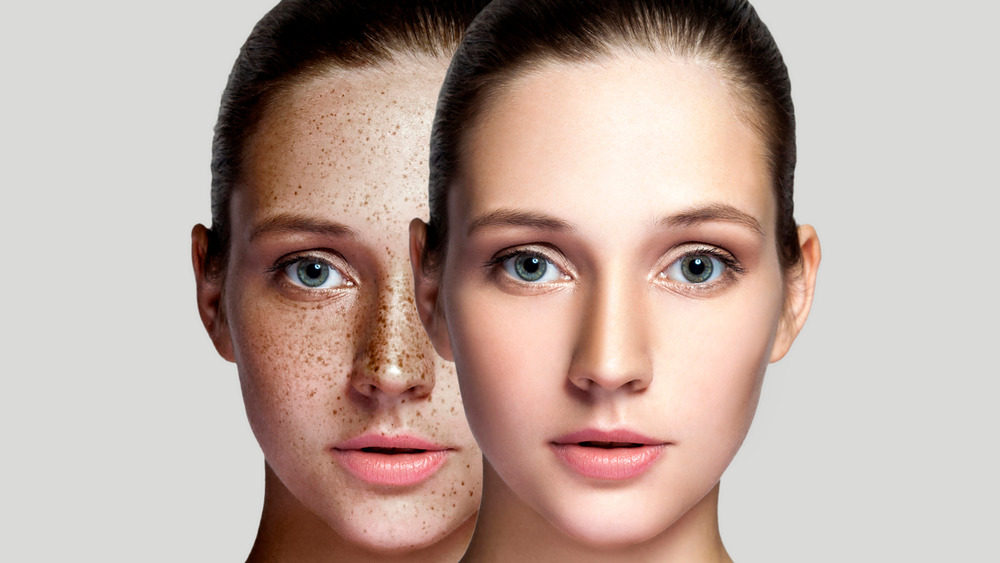 Shutterstock
From rubbing potatoes on your face to contouring under-eye bags (via TeenVogue), TikTok is known for its bizarre and brilliant beauty trends and skincare hacks.
TikTok is a video-sharing app that is popular among young people and is notorious for viral content. Namely, TikTok videos feature comedy, viral dances, and — you guessed it — life hacks. These short-form videos often do the rounds on TikTok before migrating to other social media sites like Instagram, Twitter, and Facebook. Some — like this unbelievable foundation hack — are total game changers, while others are a little, well, wacky. Either way, it's safe to say that TikTok is the definitive home for viral content in the 2020s.
One popular makeup trend that is currently blowing up on TikTok is faux freckles. Yep, you read that right. Young people are adding faux freckles to their makeup routine, applying small dots of makeup around their noses and cheeks.
The trend is so popular, in fact, that one brand has created a product just for applying faux freckles to your face. With Freck's freckle pen, all you need to do is, "Dab two or three dots with a good amount of product and then use your fingers to 'copy and paste,' the faux-freckles across your face for a natural look," according to Teen Vogue.
But why is this trend so popular among TikTok users?
Why is this beauty trend so popular right now?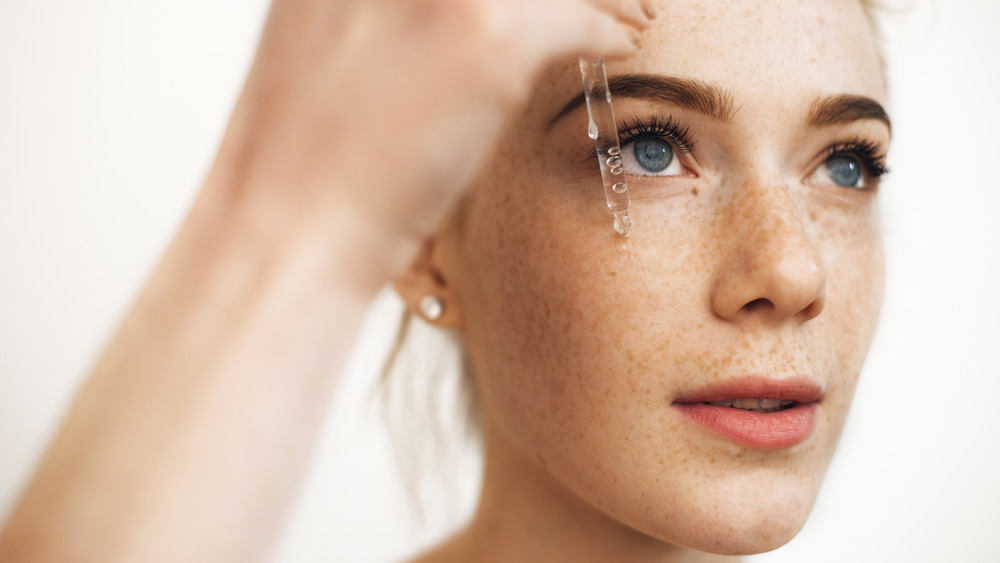 Shutterstock
Speaking to Women's Health, makeup artist Renée Loiz said that fake freckles can be used to make skin look "healthy and sunkissed," and be used to cover up "pesky blemishes" — a double whammy! Freckles tend to come out in the sun, so adding them to your face in the depths of winter can be a surefire way to emulate that summer glow we're all missing.
Also speaking to Women's Health, another makeup artist, Molly R. Stern, says that freckles "evoke a feeling of fresh youthfulness," so if you're trying to go for the no-makeup makeup look, freckles are a power move. High-coverage foundation tends to cover up freckles, so having visible freckles — real or fake — alludes to a natural look.
Repeller spoke to Freck co-founder Remi Brixton, who attributes this trend to "an interest to the body-positive/self-acceptance movement on social media, which has in turn lead to the increased popularity of lower-coverage foundations, or wearing no makeup altogether, thus allowing skin texture and freckles—natural or otherwise—to remain uncovered."
If you're thinking of applying fake freckles, you can try a specified product like Freck, but there are other options you can use too. You can use liquid eyeliner pens, eyebrow pencils (via Refinery29), or even fake tan (via Grazia).
Now go get that sun-kissed glow!