Melinda Gates Opens Up About The Lowest Moment In Her Life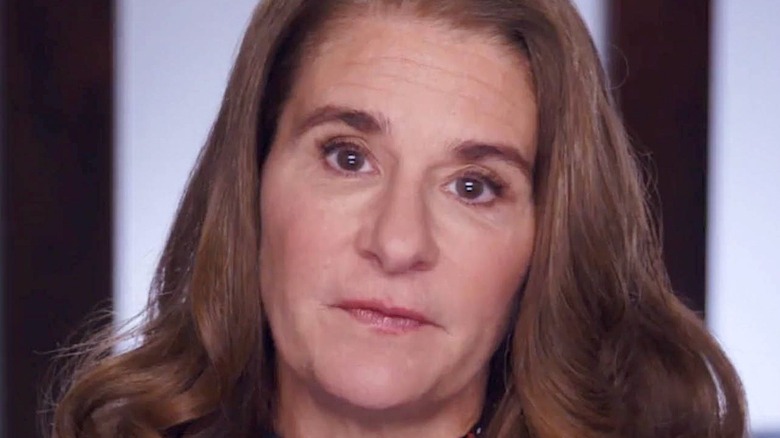 Sxsw/Getty Images
On May 3, 2021, Bill and Melinda Gates took to Twitter to share the news of their divorce. "Over the last 27 years, we have raised three incredible children and built a foundation that works all over the world to enable all people to lead healthy, productive lives," the pair said in a joint statement. "We continue to share a belief in that mission and will continue our work together at the foundation, but we no longer believe we can grow together as a couple in this next phase of our lives." Though they agreed to continue working together on their philanthropic charity, The Gates Foundation, NBC reported that their romantic partnership officially came to an end on August 2.
For his part, Bill was quick to share his feelings about the divorce. Per the New York Post, the Microsoft co-founder copped to feelings of regret over his relationship with the late Jeffrey Epstein, who was revealed to have been a source of tension in their marriage. "It was a huge mistake to spend time with him, to give him the credibility," Bill said, according to the outlet. The billionaire also had nothing but glowing things to say about his ex-wife, and called their split "a very sad milestone." But unlike Bill, Melinda seemed to need a little more time to process everything. That said, in a March 2022 interview with USA Today, the 57-year-old revealed rare insight into her decision to divorce her ex-husband.
Melinda Gates pointed to her divorce as the lowest moment of her life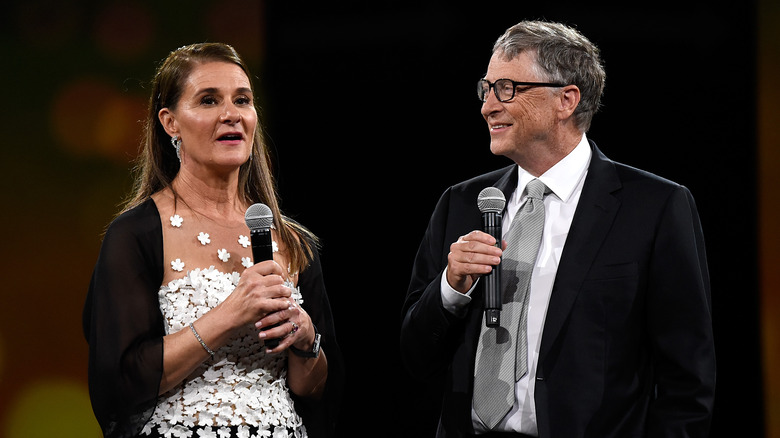 Kevin Mazur/Getty Images
On March 2, Melinda Gates sat down for an interview with "CBS Mornings" (via the New York Post), where she spoke of broken trust in her relationship to Bill Gates. When host Gayle King asked about the cheating allegations that had dogged the pair, Melinda spoke of "forgiveness." However, "There just came a point in time where there was enough there that I had realized it just wasn't healthy, and I couldn't trust what we had," she added. 
Melinda also took a moment to address the dissolution of her marriage in an article honoring her selection as one of USA Today's Women of the Year. "We all have low moments," the philanthropist explained. "I'm not happy every day. You turn on the news and you think, oh my, gosh, what's going to happen next?" Still, when it came to low moments in her own life, Melinda didn't hesitate to point one out. "I would say probably, though, for sure, my lowest moment in life was when I finally reached the decision that I knew I needed to leave my marriage," she shared, via USA Today. Though she'd never imagined herself going through a divorce, she knew that she had to make the best decision for herself and her future. "I realized for myself, I needed to make a healthier choice, and that was just a very, very sad day," Melinda added.