Vanderpump Rules' Katie And Tom Schwartz Have Sad Relationship News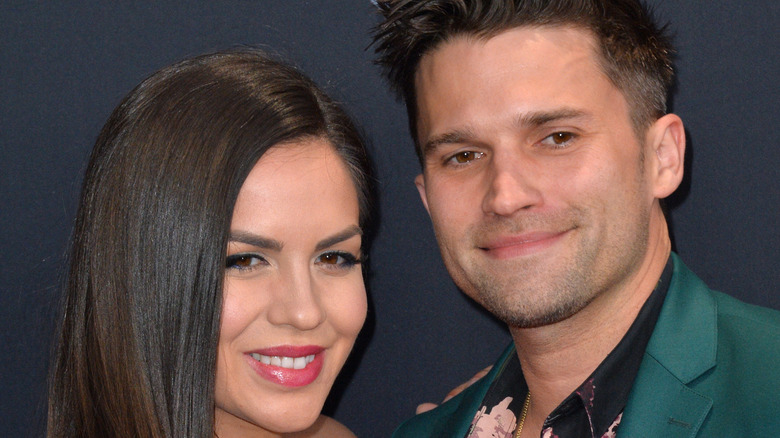 Featureflash Photo Agency/Shutterstock
Bravo's "Vanderpump Rules" has seen far too many couples come and go during the nine years that it's been airing. After all, the reality show is centered around the messy, and often interwoven, dating lives of the waitstaff at SUR restaurant in West Hollywood. Among the many couples that fans have watched in suspense over the years are Katie Maloney-Schwartz and Tom Schwartz. The duo were a couple long before the show aired, but fans who have watched the series might be curious as to why they were together in the first place. Things got especially crazy during Season 5 of "Vanderpump Rules." While it was meant to be Katie and Tom's wedding season, it was also the season in which they fought the most — all the way up to their almost-breakup during their joint Bachelor and Bachelorette weekend, per Too Fab. 
Even Tom was dumbfounded about how the couple miraculously managed to get through it all. "I mean, arguably at so many points in our relationship, you could say, 'They probably should've broken up or gone their separate ways,'" he told Us Weekly. "But we got through it. We were stubborn." Now however, it looks like all the hard work and time the couple invested in staying together may finally be crashing down.
A source confirms that Katie Maloney-Schwartz and Tom Schwartz have separated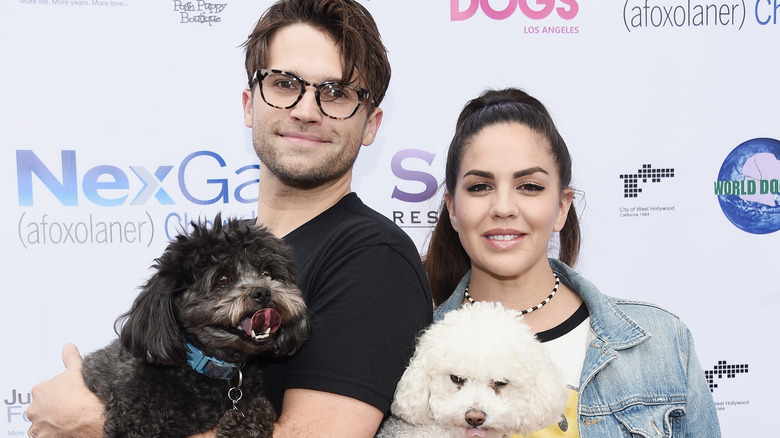 Amanda Edwards/Getty Images
Katie Maloney-Schwartz and Tom Schwartz have undeniably had a tumultuous relationship, filled with "will they, won't they" moments. But following their marriage, it seemed like all their relationship problems were finally behind them, or were they? Of late, the Katie-and-Tom rumor mill has been working overtime. It all began with an Instagram post in March 2022 that showed off Katie's ring-less finger, per Page Six. But after Katie gave Tom an ultimatum to marry her, there was no way she'd coincidentally forget to put on the ring that she worked for 12 years to obtain, right? Rumors were further fueled by "Vanderpump Rules'" resident troublemaker James Kennedy, who allegedly told a fan that the pair had split, according to All About That Tea.
As of March 15, the guessing game has come to a close. A source exclusively confirmed to The Sun UK that the couple have officially split after 12 years. "Katie and Tom have split and gotten back together and split and gotten back together. They're currently not together, no. She's doing her own thing right now," the source told the outlet. That said, the pair are still separated and not yet divorced. As for the reason behind their split, fans likely already saw it coming a mile away. "[Katie] feels the fault is on [Tom] and he had his chances to be better but he didn't step up to the challenge," the insider added.