Inside Sandra Bullock's Decision To Take A Break From Acting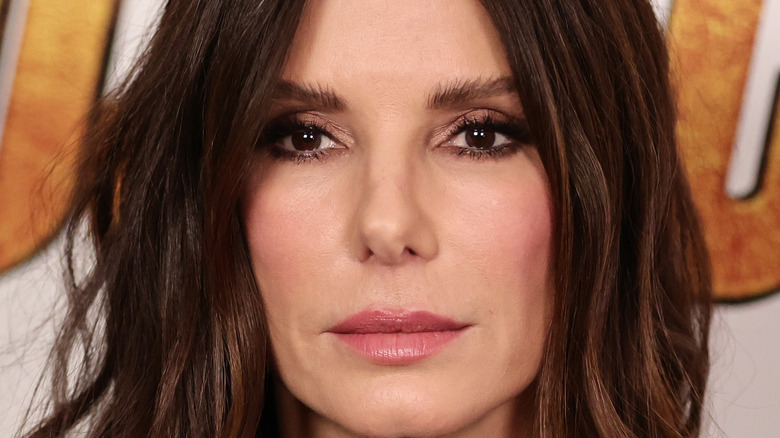 Jamie Mccarthy/Getty Images
Sandra Bullock has become one of the biggest names in Hollywood by landing major roles in films such as "Speed," "The Blind Side," "Practical Magic," "Hope Floats," "Bird Box," and more (via IMDb). The actress has moved her fans with her performances, but there is one role in her life that Bullock holds most dear. However, it's not from a film. It is, in fact, being a mother to her two adopted children, Louis and Laila.
Bullock adopted her son, Louis, as a newborn, and brought her daughter Laila home when she was 3 years old and had been through three foster care systems, per Today. "If it wasn't for adoption and foster care, I wouldn't have my family," the actress said on a 2021 episode of "The Kelly Clarkson Show" (via Today). "There are millions upon millions of babies and children on this planet that have no one to love — that have no one to let them know they are the most amazing thing when they walk in a room," Bullock continued. "There are millions upon millions of adults that wish they could be a parent."
Bullock has made it clear that she's a dedicated and committed mother, which is why many of her fans weren't surprised by her latest announcement.
Sandra Bullock wants to focus on her family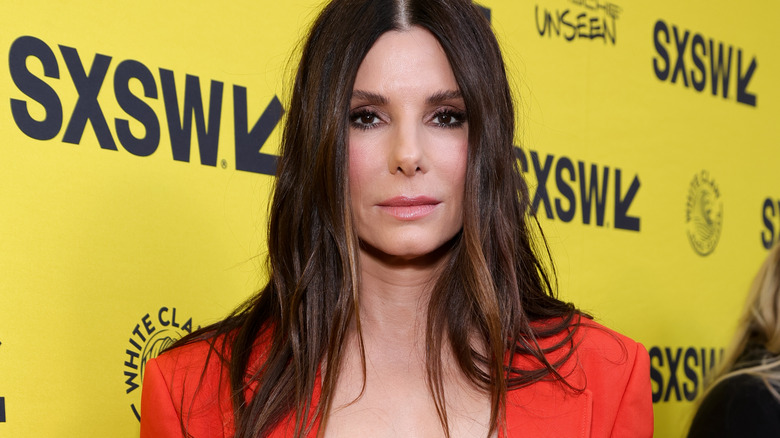 Rich Fury/Getty Images
According to Yahoo!, Sandra Bullock revealed that she is planning to step back from acting. The actress recently appeared at the SXSW Film Festival, and admitted that she will be taking a hiatus from her career in order to focus more fully on her children and being a mother. Bullock also admitted that her break will likely be a long one, as she claimed she likely wouldn't return to acting until her children, Louis (11) and Laila (10), were older teenagers.
"I love stories that show the imperfection of love within families and communities," she said. "I would love to continue doing that when I'm done being a mom. I'll get back to it. I don't know when. Probably when they're teenagers, solidly 16- or 17-year-olds," the Oscar winner stated.
Over the years, Bullock has been very open about the family that she's created for herself, which includes her adopted children and her longtime partner, photographer Bryan Randall (via People). Although the actress has referred to Randall as the love of her life, she has admitted that she's not interested in marriage, and that she's happy with their family dynamic. "I don't need a paper to be a devoted partner or a devoted mother. I don't need to be told to be ever-present in the hardest of times. I don't need to be told to weather a storm with a good man," she said on "Red Table Talk" in 2021.
Bullock will certainly be missed in Hollywood during her hiatus, but we definitely support her in her familial endeavor.