Here's What Dakota Fanning Studied At School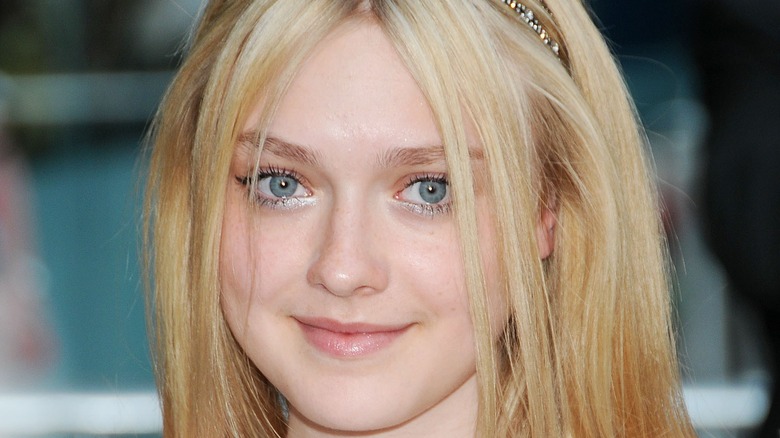 Everett Collection/Shutterstock
Dakota Fanning has been acting since childhood and, by the age of six, already had parts in popular television series, like "Ally McBeal", "CSI Crime Scene Investigation", and "ER," according to IMDb. The following year, she starred in her breakout role, playing Lucy, the daughter of Sean Penn's self-titled character in "I Am Sam." She captured hearts as the wise-beyond-her-years child of a father with intellectual challenges.
From there, Fanning went on to start in popular movies including, "Charlotte's Web," "Dr. Seuss' The Cat in the Hat," and the Twilight film series. She made a huge mark in 2002, when she starred in the Steven Spielberg-directed series "Taken." Fans have witnessed her dramatic transformation from an adorable child actor to an adult woman who plays strong female roles, such as her role in the series "The Alienist."
As if her prolific film and TV roles weren't keeping her busy enough, Fanning decided to go to college in the midst of her active acting career.
Dakota Fanning studied at New York University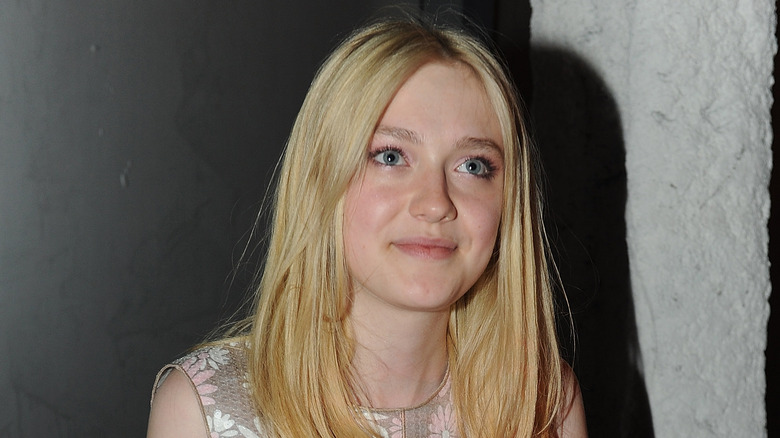 Dimitrios Kambouris/Getty Images
In 2011, Dakota Fanning decided to enroll in New York University's Gallatin School of Individualized Study. Fanning majored in Women's Studies, which provided a strong foundation for her roles playing strong, independent women.
Fanning told Indiewire in 2015 that while juggling college with acting "been a balancing act for sure," she was able to have flexibility by attending Gallatin, where students are able to design their own interdisciplinary program.
Concentrating on Women's Studies allowed Fanning to study topics she often stressed in her acting career: "It's important to have diversity in the way that films portray women. There's not just one path that a woman should take; there's all different kinds of women."
She continued, explaining, "I've been lucky in that I feel like the films that I've done have been in line with what I believe, as far as women in film." Fanning believes that there needs to be more substantial roles available for women beyond the common female stereotype in Hollywood movies, not just the partner to the leading man, saying, "As a young woman, sometimes you know that the part that you're reading is just 'the girlfriend' to the guy in it — and sometimes that's great and totally fine, but there should also be more than that."
Fanning added, "A woman in her 20s is in this kind of limbo, and so [I look for parts] that aren't just about finding a relationship to be in."