What Queen Elizabeth Was Once Called By A Photographer Will Leave You Reeling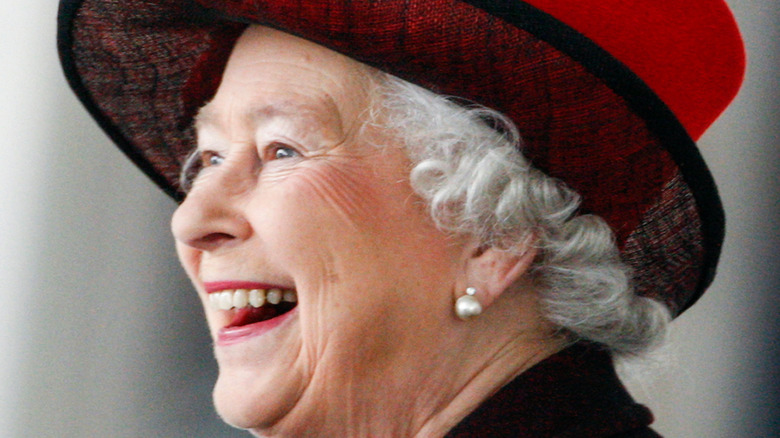 Alessia Pierdomenico/Shutterstock
Over the years many people have had the privilege of photographing Queen Elizabeth. From legions of fans scrambling to capture Her Majesty for their social media accounts to stealthy paparazzi seeking to snap an exclusive shot, to the lucky few professional photographers who earn the honor of adding the 95-year-old legend to their already impressive portfolios. 
Included in these chosen few is British photographer David Bailey. Bailey is known for his work with British Vogue, vibrant celebrity portraits, and inspired photograph books (via Britannica). The creative genius also directed several feature films, interviewed many of his famous portrait subjects, and even became the subject of many of his admirers' work.
Reflecting on his incredible career in an interview with The Telegraph, the 84-year-old divulged details about some of his most infamous photo shoots. He most notably shared secrets from his 2014 shoot with the queen for her 88th birthday.
David Bailey knew how to get the Queen's best shot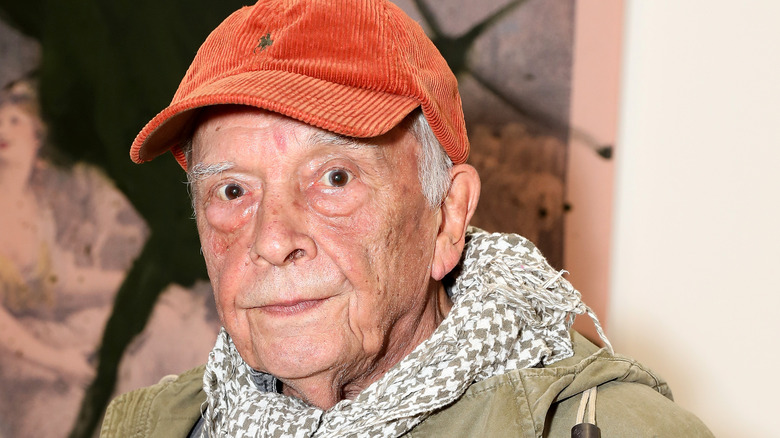 David M. Benett/Getty Images
In an interview with The Telegraph, David Bailey revealed that he captured Queen Elizabeth's smile for her 88th birthday photo shoot by asking her if "the jewels" she had on were real. He added that he also said, "I bet that cost a few bob, girl." Taken aback by Bailey's informal address, the interviewer asked the photographer if he really called the queen, "girl," to which he replied, "It just came out. I call everyone 'girl.'" The seasoned portrait artist assured readers that the queen wasn't offended by the word, though. He explained, "She was girlish. Made a real effort. We had a laugh. Beautiful skin, the Queen."
Bailey also reflected on his photoshoot with the late Princess Diana in the '80s. The royal sat for Bailey when she was 27 and the portrait was later commissioned by the National Portrait Gallery though it currently resides in her former home of Kensington Palace as part of an exhibit. 
In recalling the day he shot the image, Bailey remarked that the princess had "terrible hair" because she used too much hairspray. Though he added that her "solid as a plastic dummy" locks helped protect her when an assistant accidentally dropped a light on her head. Luckily Diana was gracious as always and said, "Don't think about it; it was a terrible accident," before leaving the shoot with an unforgettable portrait.