The Heartbreaking Death Of Cosmetics Mogul Tova Borgnine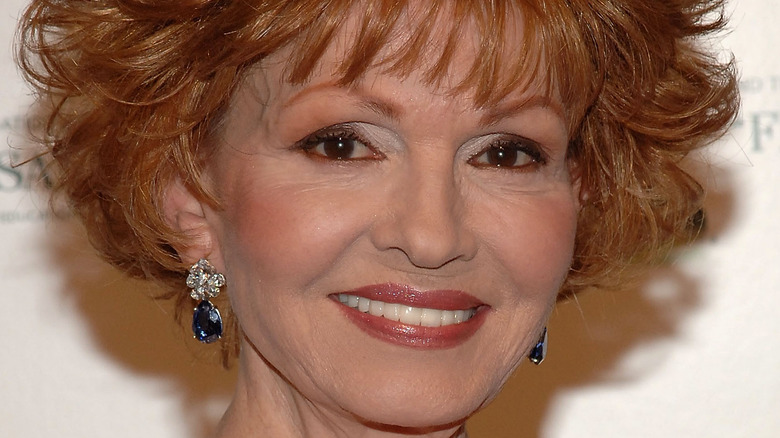 Brad Barket/Getty Images
Beauty maven Tova Borgnine has passed away from unknown causes at the age of 80. A statement released from the president of Tova Beverly Hills, Michele Uram, stated, "With heavy hearts, we announce the peaceful passing of our Founder, Leader, and Friend, Tova Borgnine on Saturday, Feb. 26, 2022" (via Tova Beverly Hills).
Born Tove Traesnaes in Norway in 1941, she came to the United States with her mother after her parents divorced when she was seven. According to The New York Times, she originally wanted to be an actress but fell in love with cosmetology. "I was more focused on becoming a world-class actress, but part of the coursework at the Actors Studio in New York was learning how to apply your characters through makeup, and I became more fascinated with how to create these different visuals," she told Leaders. "I was also very fortunate to study with some of the master makeup artists that have gone on to win Academy Awards."
Borgnine went on to open a cosmetics boutique on the Jersey Shore before moving to Las Vegas, where she launched a makeup business catering to showgirls. Her business turned into an empire when she joined QVC in 1991, amassing nearly $20 million in annual sales (per Yahoo!). Borgnine went on to have QVC's best-selling perfume — Tova Signature — which was also awarded the Fragrance Foundation's Retailer of the Year award in 2009.
Tova Borgnine found lasting love with her husband Ernest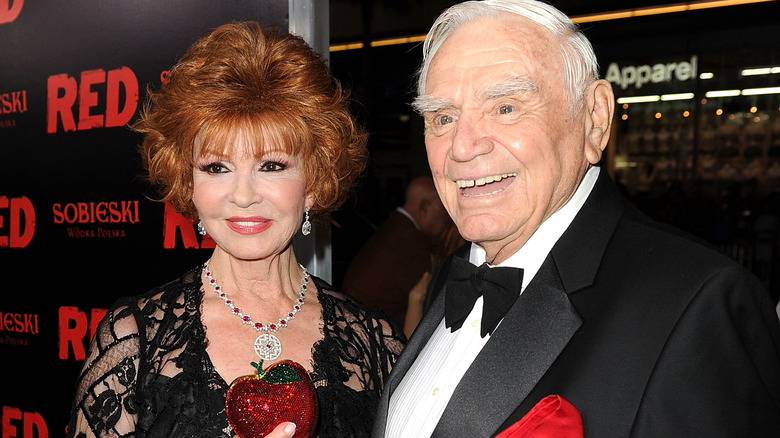 Kevin Winter/Getty Images
Tova Borgnine's husband, Oscar-winning actor Ernest Borgnine, was by her side throughout much of her business success. They met in 1971 and married two years later. Although they had both been married multiple times before, their love turned out to be an enduring one, lasting until Ernest passed away in 2012 (per the New York Post). Tova even wrote a book in 1997 called "Being Married Happily Forever: 22 Secrets, 12 Strategies, and 8 Compromises" (via The New York Times). 
With her passing at the age of 80, Tova leaves behind her son, David Johnson, her stepson, Cristofer Borgnine, and two stepdaughters, Sharon and Nancee Borgnine. She also leaves behind six grandchildren. "Our hearts and lives will forever be filled with your sparkle that adorns our outfits, your skincare that makes us look flawless, and the Halo of scent that is our Signature," her company, Tova Beverly Hills, said in a statement. "Rest peacefully dearest Tova."
A celebration of life will be planned for a later date.