Princess Diana's Former Chef Reveals The Sweet Way She Spoiled Prince Harry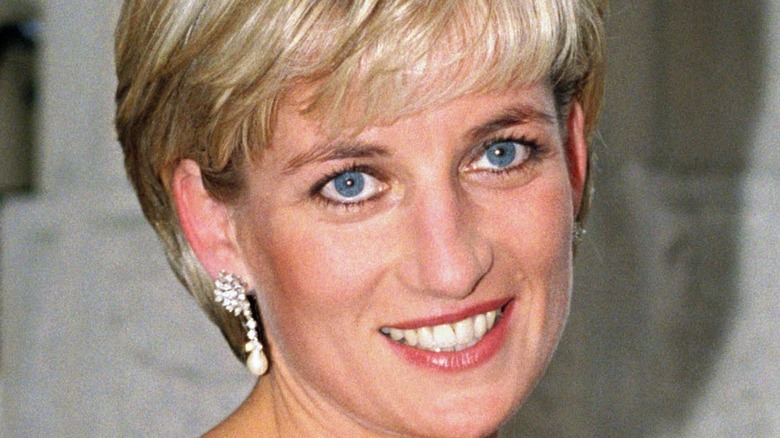 Antony Jones/Getty Images
Princess Diana is an icon across the world. After Diana's tragic death in 1997, fans worldwide joined together in mourning (via History). Diana, who married Prince Charles and became part of the royal family, was beloved for her humanitarian causes. She was known as the People's Princess for a reason, always reaching out to the public in a down-to-earth way.
Diana and Charles had two sons before she tragically passed away: Prince William and Prince Harry. According to History Extra, Diana was seen as a modern mother who differed from traditional royal ways. For example, when she traveled overseas for an appearance, she brought her young son, William, along with her. It was custom for many royals to leave their children at home, but Diana always had her boys close to her side.
Many close to the royals recalled how affectionate Diana was with both her sons and the public. While the royal family traditionally kept affection outside of the public eye, Diana was never afraid to show love to her sons. Now, a story has resurfaced that shows that, while she lived a life many could never imagine, she was also a relatable mother.
Diana had a special bond with Harry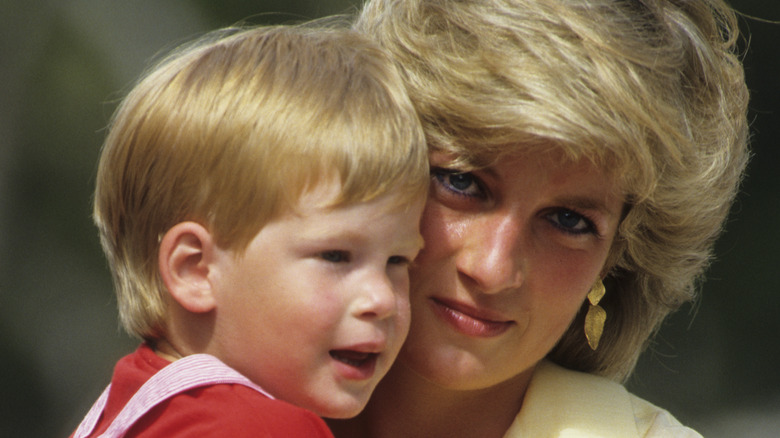 Georges De Keerle/Getty Images
Prince Harry and Princess Diana shared a special bond. According to the family's former chef, Carolyn Robb, the pair often shared adorable moments (via Fatherly). A story told by Robb recently resurfaced, and it's warming the hearts of royal fans.
The story goes like this. Harry wanted to have one of his favorite desserts for breakfast. He thus requested a treacle tart from the Kensington Palace kitchen. Robb, of course, told Harry that he would have to ask his mother before she would serve him a sweet treat for breakfast. According to Robb, Harry asked Diana, who returned the answer on a handwritten note that read, "Mummy says it's okay!" The little prince then got to enjoy a sweet as his first meal of the day.
Harry and Diana had a special relationship. According to royal correspondent Robert Jobson, she even had a special nickname for her youngest son (via Her). "She used to refer to Harry as GKH (Good King Harry) because she thought he'd probably be better equipped for the role in the future than William," Jobson revealed.