Why Princess Diana Laughed During This Monumental Life Moment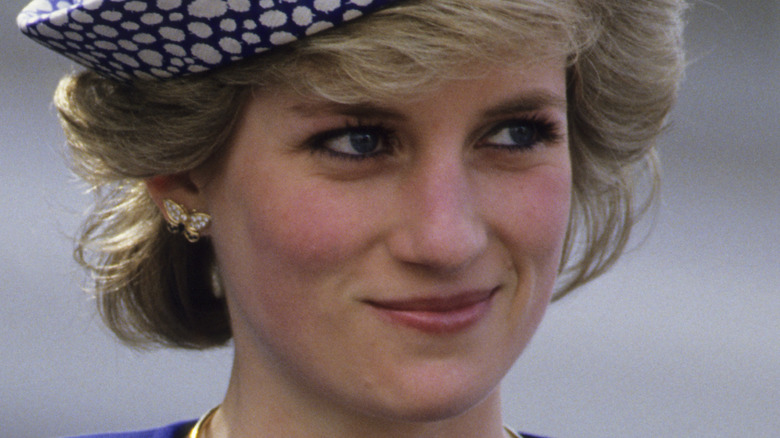 Georges De Keerle/Getty Images
It's been over 20 years since Princess Diana died in a car crash in Paris, but many people are still fascinated by "the people's princess." Millions of people watch Netflix's "The Crown," according to the BBC, which introduced Diana in Season 4. Kristen Stewart even got an Oscar nomination for portraying Diana in "Spencer" this (via The Hollywood Reporter). Plus, there is ample reading material for anyone wanting more info on the famous princess (via Oprah).
She was made famous, of course, for marrying Prince Charles. Over 750 million watched the pair get married in 1981 (via Independent). The two had apparently only met a "dozen or so times" before they got engaged (per Vogue). They announced their engagement in February 1981, but Prince Charles had popped the question three weeks earlier. Prince Charles told BBC Radio about how he did it: "She had planned to go to Australia quite a long time before anyway with her mother and I thought 'well I'll ask her then so that she'll have a chance of thinking it over when she's away and saying I can't bear the whole idea — or not, as the case may be'" (via Town & Country).
What he didn't mention was her first reaction when he proposed: laughter. 
Diana at first thought Prince Charles was joking when he proposed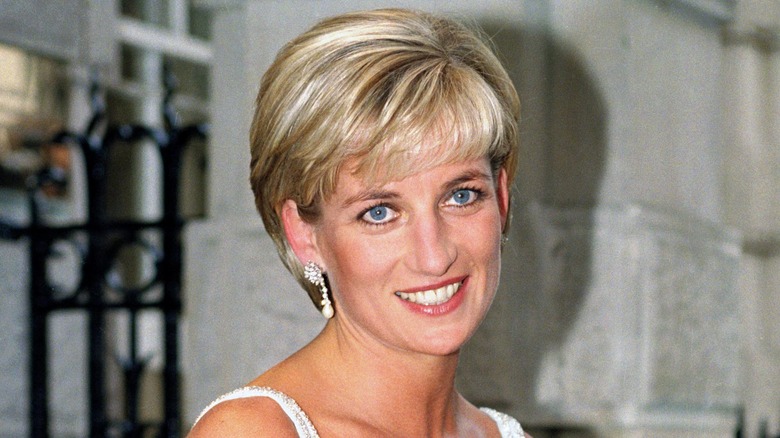 Antony Jones/Getty Images
In 1991, Princess Diana made a series of recordings telling stories about her life, which were then used by author Andrew Morton to write the biography "Diana: Her True Story — In Her Own Words" (per NBC News). Amongst the stories she told, she talked about what it was like when Prince Charles proposed: "So he said, 'Will you marry me?' And I laughed. I remember thinking this is a joke. So I said, 'yes, OK.' I laughed." 
But for Prince Charles, it was no laughing matter. Diana described him as being, "deadly serious." And he wanted to confirm that she understood the gravity of the situation, asking Diana, "'You do realize that one day you'll be queen?'" From there, it seems like Diana had almost a kind of premonition. She described hearing a voice in her head that said, "'You won't be queen, but you'll have a tough role.'" But even with that little voice, she still said yes.
The Princess Diana tapes were also used in the National Geographic documentary "Diana: In Her Own Words," and in the documentary, you can hear how she felt in retrospect about the proposal: "In my immaturity, which was enormous, I thought that he was very much in love with me, which he was. He sort of had the besotted look about him, looking back at it, but it wasn't the genuine sort" (via Entertainment Weekly).