Princess Diana Had One Condition For A Book About Her Her Life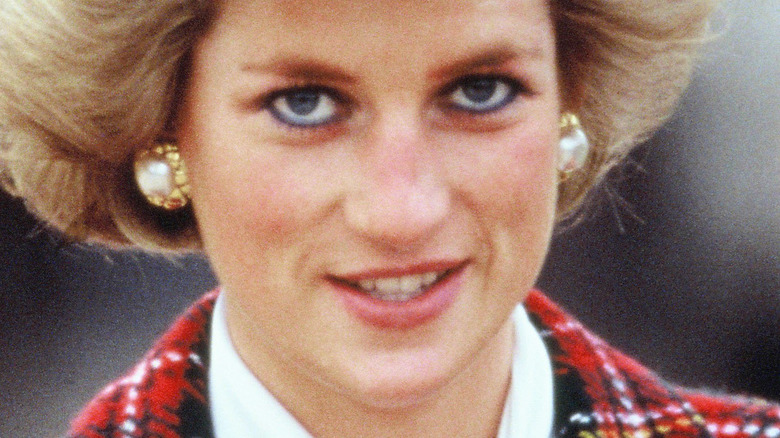 Georges De Keerle/Getty Images
The amount of books claiming to be biographies about Princess Diana's life are endless. But one book she actually approved of is the yet to be released, (the 2021 version of) "Diana The Voice of Change," written by Diana's former voice and presence coach Stewart Pearce. For the book, the Princess of Wales had one rule: it couldn't be released until both Prince William and Prince Harry were married.
Speaking to US Weekly, Pearce claimed, "Diana said to me shortly before she died, 'Wouldn't it be amazing if all of the work that we've done together became a book, but if you do, please don't publish it until after the boys are married.'" He continued, "I feel that she wanted them to be stable in the love that she wanted for them with their chosen bride," adding, "That was the meaning that I put to it — that it was to do with a level of that they could begin to then reflect through their wives on the possibility of all of the exercises that I include within the book."
Pearce says the book is not a social diary of Diana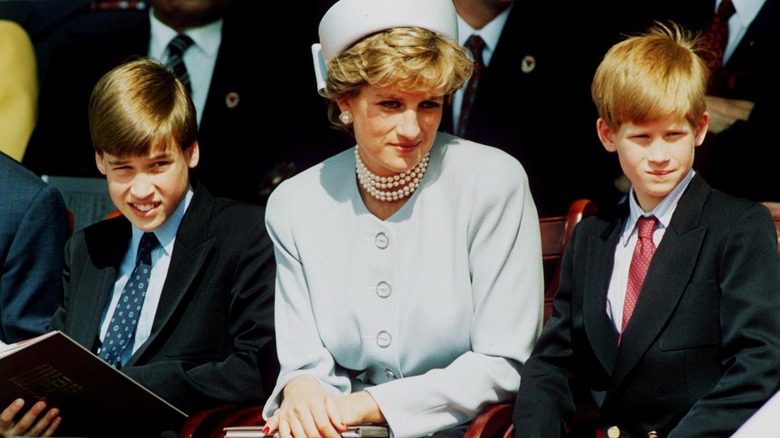 Anwar Hussein/Getty Images
Princess Diana's condition for "Diana The Voice of Change" is hardly surprising to royal fans, who know how protective the late princess was of her two children. In the documentary "Diana, Our Mother, Her Life and Legacy", Prince Harry described his mother as the "best mum in the world" who "smothered us with love" (via Elle). "She would just engulf you and squeeze you as tight as possible," he said.
As for the book, to be released on June 15, author Stewart Pearce explained that it is not a "social diary" of Diana. Rather, it "enters into the very essence, the very integrity of this remarkable woman." As the most photographed woman in the world, who had an effect on so very many, the book delves into the "key principles that Diana used to empower herself, to develop internal self-confidence, to an extent where she could begin to discover her own specific creative trajectory."
The book, as Pearce describes it, is not so much a biography that covers Princess Diana's life, but a book about how Diana found her "voice of change" and how all women can find their own "signature note" themselves.