If You're An Aquarius, This Is The Perfect Pet For You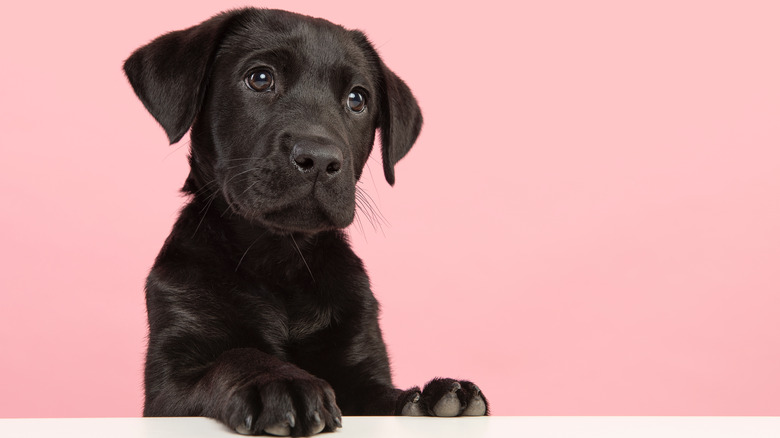 MirasWonderland/Shutterstock
It's easy to realize whether you're a dog or a cat person, but did you know your star sign can say a lot about the pet that is perfect for you? Certain animals gel with specific lifestyles and personalities, which is certainly true if you're an Aquarius. Described by professional astrologer Aliza Kelly for Allure as "undoubtedly the most innovative, progressive, rebellious, and humanitarian," this star sign has a keen drive to care for animals – especially when it comes to their more "sensitive side" as Kelly writes.
Even though Elite Daily writes that Aquarians are the "least likely to get pets" because of their love of freedom, that's not the case for every person under the star sign (myself included). But when it comes to choosing an animal that suits your lifestyle and personality as an Aquarius, advice can vary. On the one hand, dogs are often a go-to choice as it's easy to link a certain breed's personality with a zodiac sign, as Reader's Digest notes. But there are other surprising choices of pets that would suit an Aquarius perfectly.
A lizard or a miniature pig can make great pets for an Aquarius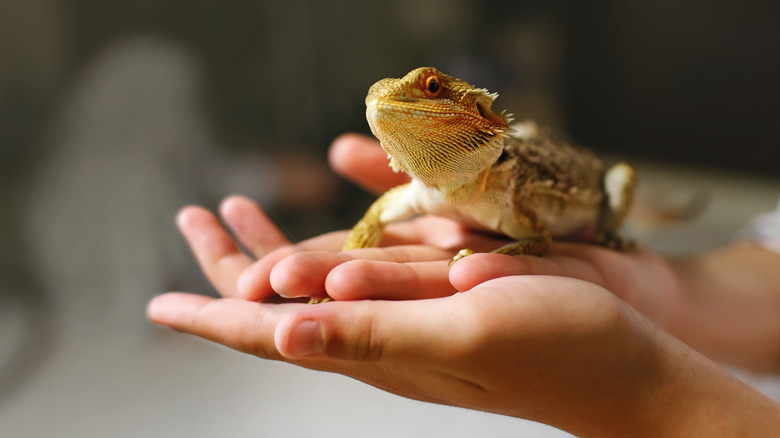 Artem Sokolov/Shutterstock
If you're set on getting a pooch, though, animal activist and American Human Society ambassador Jean Shafiroff told Reader's Digest that Aquarians should bond with the Labrador Retriever. This breed's personality matches perfectly with an Aquarius — especially its capability of being smart, enthusiastic, and caring as Shafiroff notes. Other breeds like the Lhasa Apso, Collie, Havanese, and Poodle are also good choices according to Shafiroff.
But if you're leaning more towards adopting a feline, MSN recommends that a Birman suits the sign perfectly thanks to its helping nature. A persian is also a good shout as they are very "down-to-earth and affectionate" but also tend not to pry for attention, which is a plus for the more "free-spirited" Aquarian.
As for other options when it comes to pets, Reader's Digest provides one heck of an adorable option – a miniature pig. They reckon these inquisitive and fun-loving animals match an Aquarian's playful personality perfectly, but do highlight that miniature pigs don't actually stay miniature for long. And if you're a reptile loving Aquarius, astrologist Lisa Stardust told Country Living that lizards are perfect for the star sign, too. "The lizard and the Aquarius are known for enjoying personal contact with others, but often choose to live more aloofly," she said, adding that both "tend to show their emotions when they're in a situation that they don't like, seeking to escape quickly."