Here's What Morgan Brennan Looks Like Going Makeup-Free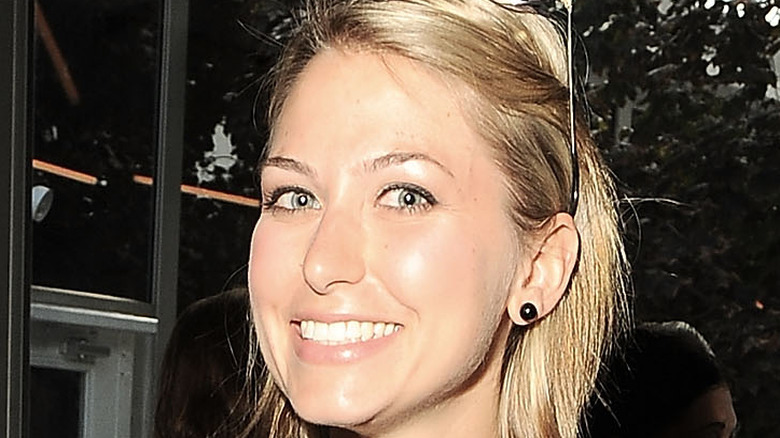 Katy Winn/Getty Images
News personality and CNBC anchor Morgan Brennan has a very busy life, like a lot of women and mothers. The host co-anchors "Squawk on the Street" every weekday, live from the floor of the New York Stock Exchange, and she is also a mom of two. Brennan is married to Matthew Cacciotti, the CEO and founder of the brokerage firm Gold Street Trading, Ltd. (via Gold Street Trading). The couple has a common love for the stock exchange. Prior to founding the firm, Cacciotti worked for 15 years on the floor of the New York Mercantile Exchange.
Brennan joined the CNBC network in 2013 as a general assignment reporter and was a writer for Forbes. Before coming to Squawk on the Street, she appeared on ​​"Squawk Alley," a tech-based news program on CNBC, reports Variety. Incredibly private about her children, she keeps them out of the spotlight, only posting them sporadically on her social media pages from a distance, according to Hollywood Mask.
Morgan Brennan looks great as a makeup-free mom
Though Morgan Brennan's on-screen appearance is perfect down to every detail for CNBC, her fresh-faced home look is naturally quite different.
Brennan's television-ready make-up on "The Squawk" consists of neutral eyeshadow and light shades of pink and red lipstick. The light blends work together to create a polished, natural look. It's not quite the no makeup look, but it comes close. Of course, any amount of cosmetics for television tends to be a lot when seen in person. Yet Brennan goes easy on colors and chooses shades that complement her blonde hair and light eyes.
In a recent post on Instagram, Brennan shared a photo of herself at home without any make-up and tussled hair. Brennan wrote, "Five-year-old stylist assures me I look 'adorable' for dinner."
Her stylist (and daughter) makes a good point. While Brennan is a natural beauty no matter what, her at-home makeup-free look makes this busy mom shine.