How Jill Duggar Dillard Is Really Feeling Since Her COVID-19 Diagnosis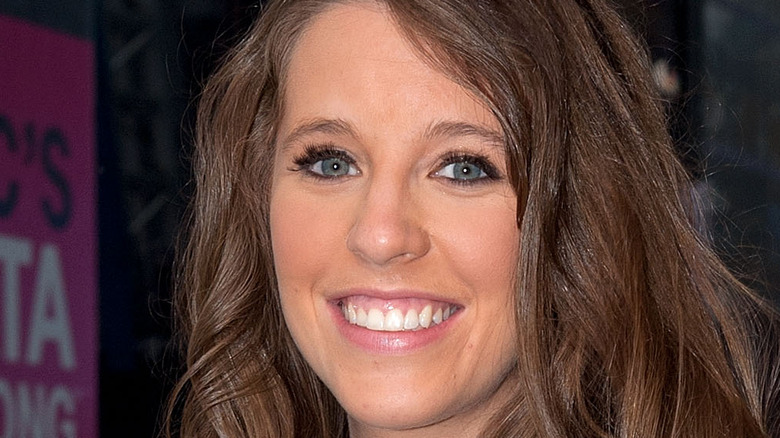 D Dipasupil/Getty Images
The public first met Jill Duggar Dillard with the premiere on the TLC reality show "19 Kids and Counting." The show followed the Duggar family, which, as you might have guessed, consisted of 19 children. Though Jill, and her husband, Derick Dillard, appeared on the show's spinoff, "Counting On," they left the show in 2017, telling Us Weekly that there were "issues" within the Duggar family that had forced them to distance themselves from the show and family.
Despite leaving the world of reality television behind, at least for now, Jill and Derick have still maintained a relatively large following. In February, the couple, who are parents to 6-year-old Israel and 4-year-old Samuel, revealed that they are expecting their third child this summer. "We are excited to announce that God has answered our prayers and we are expecting our rainbow baby due July 2022!" the couple said in a blog post on their website on February 27. "We are so thankful for a healthy baby and pregnancy so far and we look forward to finding out the gender soon!"
This happy news came after the couple revealed in an October 2021 Instagram post that Jill had suffered a miscarriage while pregnant with their third child, River Bliss. Months later, the couple revealed that they had tested positive for COVID-19 in another Instagram post, leading many to worry about the health of Jill's unborn baby.
Jill is feeling a bit better since her COVID-19 diagnosis
"Give me all the hot liquids and cough drops please!! Derick & I tested + for covid for the first time and it's not fun! With a little help from family, we were still able to celebrate Derick's birthday at home yesterday, even though it was different than we'd originally hoped. Prayers appreciated for quick recoveries and for baby to stay healthy too!" Jill Duggar Dillard wrote in an Instagram post on March 10.
On March 15, Jill updated fans on how she was feeling since her COVID-19 diagnosis. "Have pickle, will walk!" Jill captioned photos of herself eating a pickle while showing off her pregnant belly and posing with her husband on Instagram. "Especially when it's with my favorite people. Thankful to be feeling a little better, even though not 100% yet. Thank y'all for your prayers!"
Jill and Derick spoke to TMZ about the concerns that they had regarding Jill's diagnosis and the impact that it might have on her pregnancy. The couple has reportedly been monitoring the baby's movements closely and Jill has been taking baby aspirin to avoid blood clots. The couple told the publication that they are fully vaccinated against COVID-19.