What You Need To Know About Lizzo's New TV Show, Watch Out For The Big Grrrls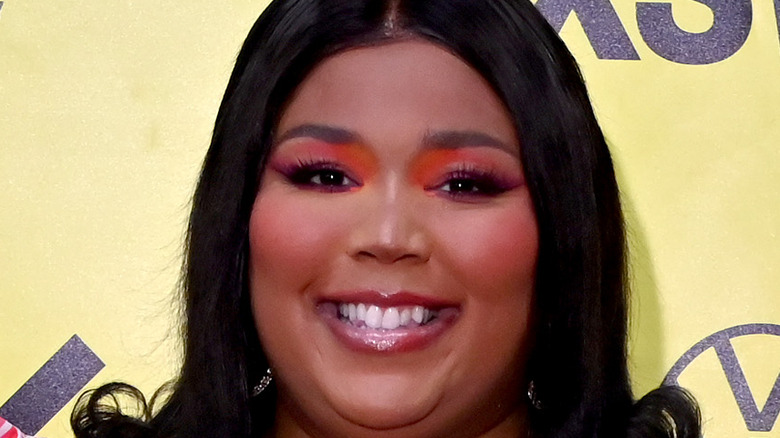 Chris Saucedo/Getty Images
Another day, another Lizzo event. When this singer isn't testing out vegan recipes on TikTok or standing up for what she believes in, she's making moves with her career. Now, she's taking a whole group of people with her on her journey. According to her Instagram announcement, Lizzo created her own competition show to find backup dancers that look, well, like her.
The show, which is aptly named "Watch Out For The Big Grrrls," is a competition show set to find backup dancers for Lizzo's upcoming tour. "This is the greatest moment of my career yet," Lizzo wrote on Instagram. "Y'all know how hard it's been finding dancers that look like me. But if I gotta get a TV show to get the world to see the value in us big grrrls, B***H IMMA DO IT." 
If the series' trailer is any indication, this is one show that you're not going to want to miss. In fact, Lizzo's stunning transformation has led right to this moment. You can tell, as her slogan goes, that she's been waiting for this one. 
Watch Out For The Big Grrrls premieres March 25 on Prime Video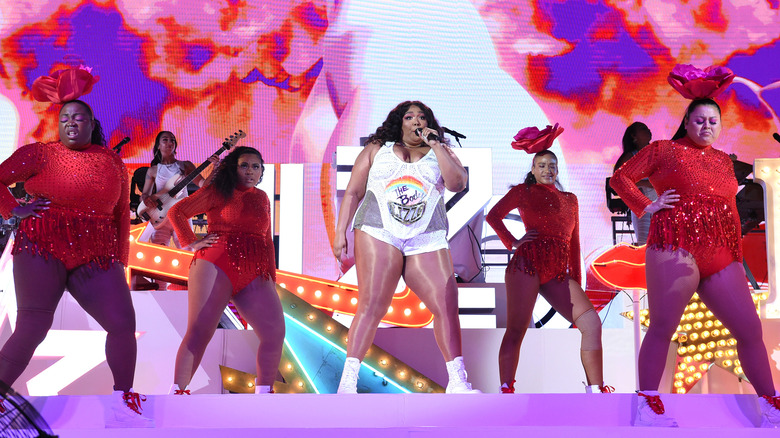 Bryan Bedder/Getty Images
If you're ready for a new show to binge, you're in luck. Lizzo's new series, "Watch Out For The Big Grrrls," premieres on March 25. While there isn't a whole lot of details about how the competition is actually set up, its trailer shows a lot of dancing. In the words of Lizzo, "It's the battle of the big girls."
According to the Harper's Bazaar, all of the contestants will live in one house to battle it out. "With 10 hopeful women moving into the Big Grrrls House, they must prove they have what it takes to make it to the end and join Lizzo in front of a global audience on the center stage," the series' announcement explains. Basically, it takes all the aspects of competition shows you love — dancing, advice, and living in the same house — and creates something brand new. 
Ready for the best part? If you have Amazon Prime, you're able to watch the show. Lizzo's new series will be available on Prime Video, and you'll get all eight episodes at once when the series releases on March 25 (via Harper's Bazaar). It's slated to be part of the collection of Prime Video originals you can't get anywhere else, and we can't wait for it. Binge as you will, my friends. 
There's a major payout at the end of the show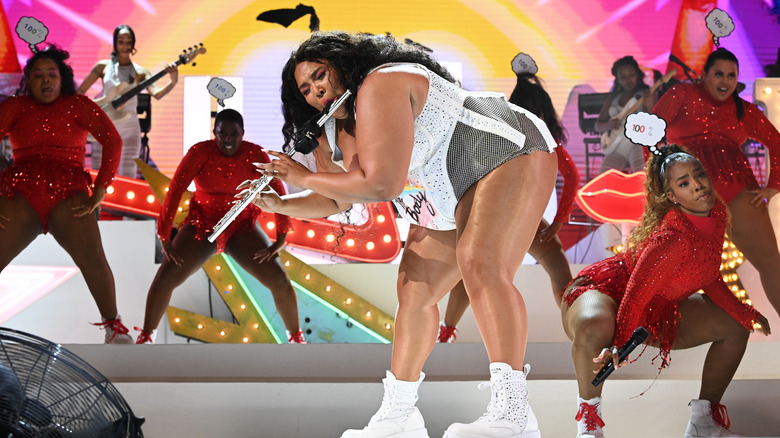 Bryan Bedder/Getty Images
Every great competition show has a payout at the end, right? Well, the award for Lizzo's "Watch Out For The Big Grrrls" might just be the best yet. The winners — yes, plural! — of Lizzo's new show get to actually tour with her. Not only are they getting the singer's stamp of approval on their dance moves, they're actually landing a job (via Harper's Bazaar).
"I'm looking for dancers to join me on my tour," Lizzo says in the series' promotional video. "Girls that look like me don't get representation. It's time to pull up my sleeves and find them myself." At the end of the day, it's a win-win for everyone. Lizzo gets incredible new backup dancers, the dancers get a broader career, and the world gets more big girl representation. It truly doesn't get better than this. 
Basically, there's a whole lot to look forward to with this show. Mark your calendars and find your comfortable spot, because this is one show you're going to want to binge.