The Real Reason Fans Wouldn't Want To Work At Forrester Creations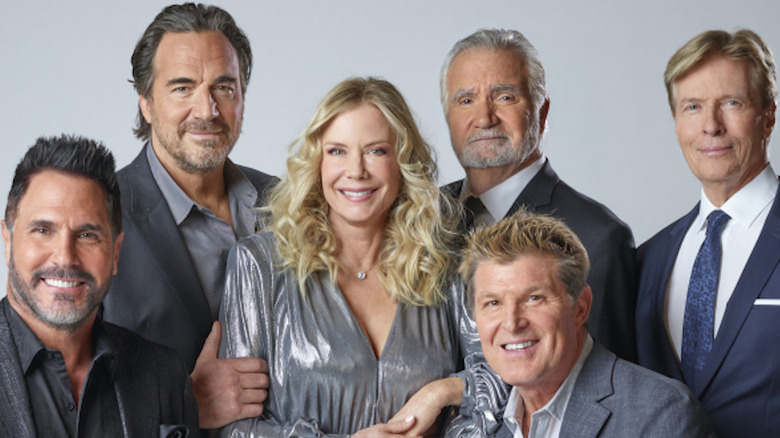 Sean Smith/CBS
What do Betty White, Usher, and Fabio all have in common? They all appeared on the CBS soap opera "The Bold and the Beautiful" (per CBS). The long-running show has been on the air since 1987, and the staff — including actors, directors, and writers — has been nominated for and won multiple Daytime Emmy Awards over the years (via IMDb). Along with plenty of family drama, romance, passion, and betrayal, the show delivers glitz and glamour. That's in large part because it revolves around Forrester Creations.
The Los Angeles high fashion house was founded by Eric Forrester, and his kids and grandkids have taken on a variety of roles — ranging from designer to photographer or even co-CEO — within the business (via CBS). There is, of course, all kinds of personal drama with the Forrester Creations employees. That's not even considering the bureaucratic drama over who's in charge and how the company is doing. That's so much the case that it tends to take precedence over actual work, at least based on what viewers see on camera (via SoapHub).
Plenty of scenes on the soap are set at the fashion house or the boutiques, but — after watching all the drama unfold — it appears that not many fans would actually want to work for Forrester Creations.
Fans pointed out that no one really seems to work at Forrester Creations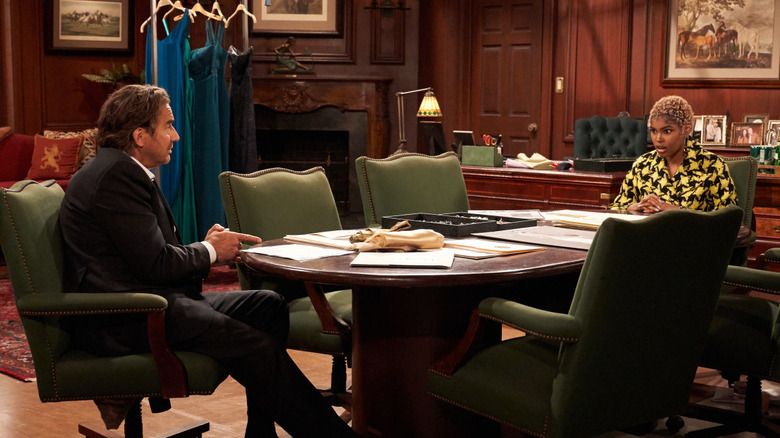 Adam Torgerson/lCBS Broadcasting, Inc
"The Bold and the Beautiful" wanted to hear what fans on Twitter had to say about working at the famed fashion house. "RT if you'd want to work at Forrester Creations," they wrote to their followers. It turns out that some people who love the show might not be fond of working at a real-life Forrester Creations, though.
One person pointed out the fact that not a lot of work seems to get done. "Does anybody really 'work' there? They spend more time plotting and scheming and eavesdropping than anything else," they tweeted. They weren't alone in the thought. "Who would want to work at Forrester Creations when all the main staff is too busy with their personal lives to work much if at all?" another user wrote. And one fan replied with a gif of Simon Cowell shaking his head and wrote, "That place is an HR nightmare."
What some viewed as a drawback of working for the company, others apparently welcomed. One person saw the benefits of being an employee at Forrester Creations. "I'd LOVE to work at Forrester," they tweeted. "Nobody actually ever works, they usually sit around in offices and gossip about other people. What a great job to get paid for."