Royal Photographer Shares Harsh Words About Princess Diana's Hair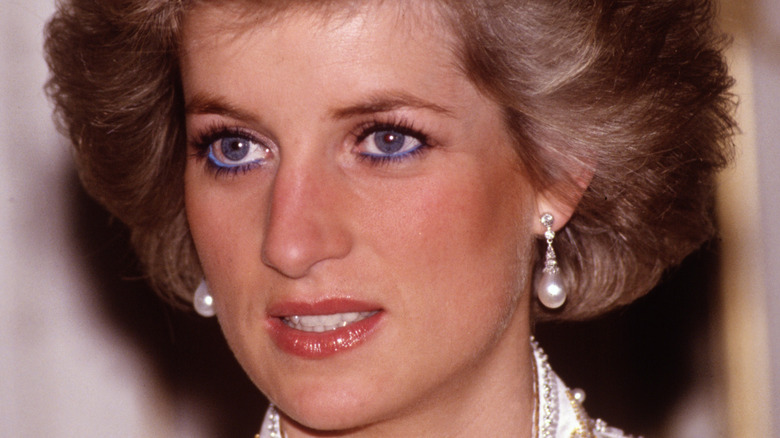 David Levenson/Getty Images
Princess Diana was an iconic presence in many ways. Apart from her effortless style and royal charm, Diana's hair became a source of inspiration for people around the world (per Vogue). Though she preferred to wear her hair long before entering the public eye, Princess Diana changed her haircut upon becoming a fixture in the international press following her engagement to Prince Charles. She adopted her iconic haircut, which featured a longer bob style with bangs and voluminous layers. Princess Diana maintained this bob in different forms, whether she was channeling a more Farrah Fawcett-inspired feathery look or a sleeker style with glam accessories (via Vogue).
Throughout her often turbulent life, Princess Diana reportedly found a sense of power in sporting short hair. One of Diana's biggest hair moments came in 1990, when her hairstylist, Sam McKnight, decided to cut her locks even shorter. During British Vogue's "Vogue Visionaries" series, McKnight said that Princess Diana once asked him what he would do with her hair if she permitted him to do whatever he wanted. McKnight replied, "I would cut it all off and start again." To that, Diana said, "'Well, why don't you just cut it off now?'" McKnight did exactly that! He said he cut Diana's hair short, "and we never looked back" (via YouTube). 
Later, Princess Diana would say that this short haircut helped build her confidence (per Bustle). While Diana drew confidence from her appearance, there was one royal photographer who had some harsh words about the princess' hairstyle. 
A photographer claims that Princess Diana had terrible hair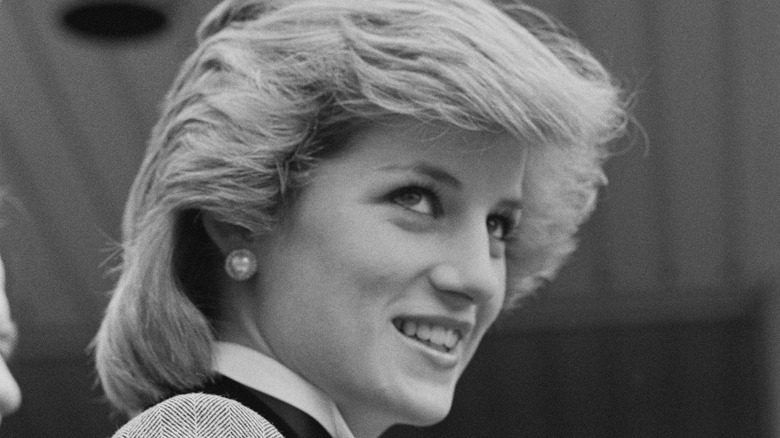 Mike Lawn/Getty Images
Photographer David Bailey — who has photographed several members of the royal family throughout the years, including Princess Diana and Queen Elizabeth — claimed that Princess Diana's hair wasn't as enviable as the public made it seem. "Terrible hair," Bailey told The Telegraph while looking at a famed portrait of the princess he took back in 1988. "You know, from the hairspray — solid as a plastic dummy," he said of her famous locks. 
At one point, Bailey said a light was accidentally dropped on Princess Diana's head due to an error made by his assistant. Bailey was immediately concerned for Diana, but he said she kindly brushed the incident off by saying to the assistant, "'Don't think about it; it was a terrible accident.'" The Telegraph mused that perhaps it was the layers of hairspray that prevented Diana from being injured by the falling light. 
While Bailey may have had a negative opinion of Diana's signature style, the Princess of Wales was often praised for her flawless appearance while attending royal events (via Good Housekeeping).  Keeping with the British royal family's reported hair etiquette, Diana's tresses would always be perfectly set. This meant that she would likely be receiving at least a few blowouts per week, in addition to regular trims. Princess Diana was likely unable to chop a noticeable amount of length from her hair at one time, as this would incite a press frenzy (per Town & Country).