The Truth About Princess Diana's Iconic Haircut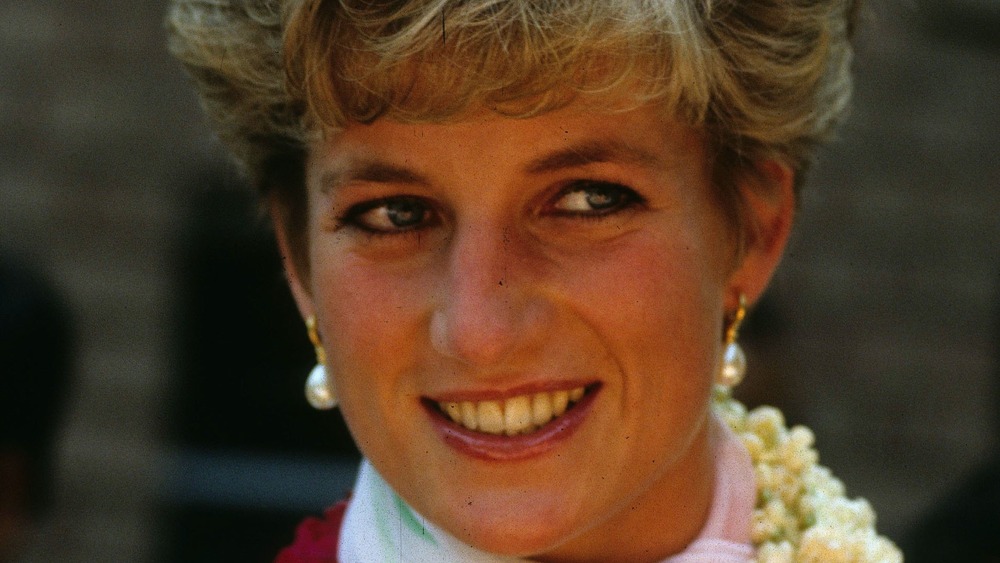 Anwar Hussein/Getty Images
Princess Diana's pixie cut is timeless. While the royal wore short hair throughout her adult life and sported a sleek bob with bangs at her wedding to Prince Charles (via Good Housekeeping), it's the shorter pixie from her later years that is now remembered as her signature hair-do.
It was stylist Sam McKnight who gave her the signature cut, after styling her hair for a 1990 shoot for British Vogue in which he tucked up some of her hair under a tiara to make it look shorter. "This leggy blonde comes bouncing up the stairs, smiled, and made us all melt, and it was Princess Diana," he said in a recent video for Vogue Visionaries, a partnership between British Vogue and YouTube UK.
According to McKnight, the photoshoot was a blast. When it was over, Princess Diana asked the stylist, "What would you do with my hair if I just said 'Do anything?'"
Princess Diana bonded with Sam McKnight after he cut her hair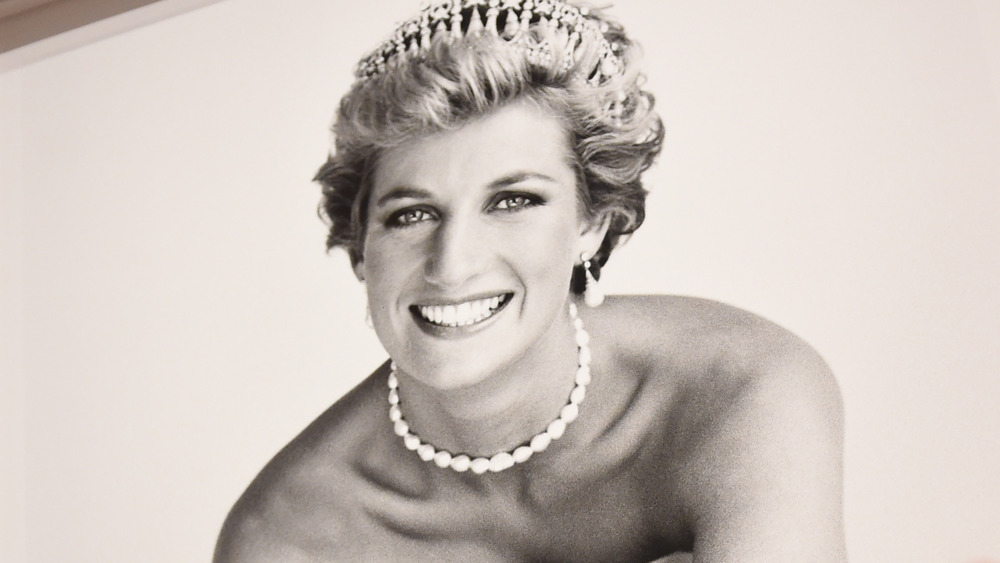 Stuart C. Wilson/Getty Images
What happened next is classic Princess Diana. "I said, 'I would cut it all off and just start again,'" recalled McKnight to British Vogue. "It was the beginning of the '90s and it was at the time that I was doing lots of shows and covers and a lot of the girls had short hair, and we were moving from the big frou-frou '80s into the sharp, more androgynous, business chic of the '90s." The idea resonated with Princess Diana, who impulsively invited McKnight to trim her locks then and there. "So I cut it off then and we never looked back," said McKnight.
McKnight was not prepared for the media frenzy that ensued when Princess Diana debuted her new hair. "It was quite astounding," he told Today in 2017. "I discovered the power that she had in the press. The manner of coverage was quite extraordinary."
McKnight and the royal struck up a friendship after he cut her hair that day, and he ended up working with her until her death. McKnight would even travel with her, but don't expect the stylist to divulge too many details of her personal life. "That would be betraying the trust of a good friend," he told Today. "I would never do that. It's a very close relationship always between a woman and a hairdresser."