Why Have Cher's Fans Taken To Calling Her A Vampire?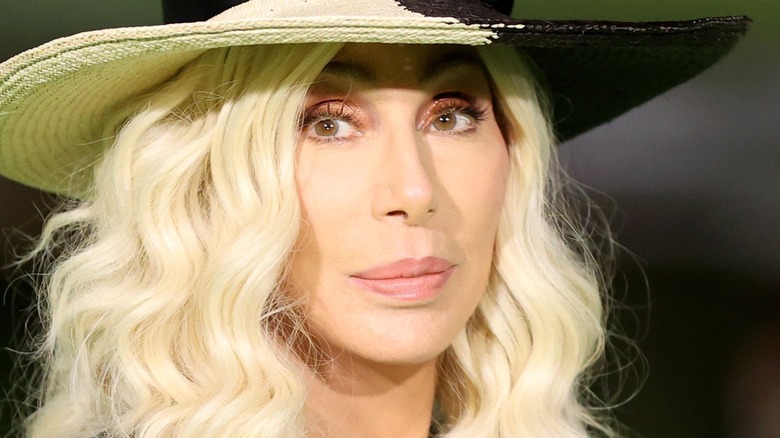 Amy Sussman/Getty Images
When Cher and her then-husband Sonny Bono released "I Got You, Babe" in 1965, no one expected that Cher would have an immeasurable impact on pop culture for decades to come. In 1971, Sonny and Cher would get their own show — the appropriately titled "The Sonny & Cher Comedy Hour" — on CBS, which featured the pair performing their songs, as well as skits that highlighted the differences between the pair.
In 1974, the pair divorced (via CheatSheet). And although Sonny and Cher would come together and apart throughout the years, putting their personal matters aside for the good of their act, it doesn't mean that the split wasn't painful.
"Stardom made Sonny a huge womanizer," Cher told Parade in 2010. "One woman, or even five, was not enough for him ... I asked him, 'How did you manage the logistics?' I was trusting and faithful with him. I'm not sure we should've ever been husband and wife."
Although Cher has been married before, she's always pledged the importance of self-sufficiency. In 1996, Cher famously recalled the way her mother pressured her into getting married (via PopSugar). "My mom said to me, 'You know sweetheart, one day you should settle down and marry a rich man. And I said, 'Mom, I am a rich man.'"
Cher's incredible youthful looks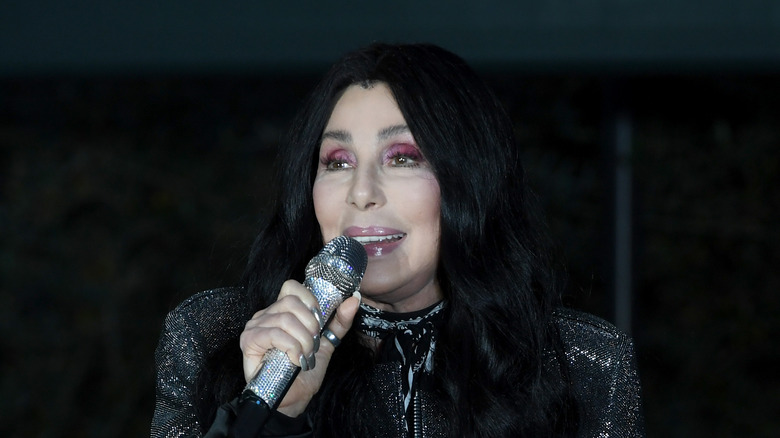 Ethan Miller/Getty Images
Cher has also famously said that "a man is not a necessity, a man is a luxury" (via PopSugar). And perhaps it's this hands-off approach to dating that can explain how Cher has maintained her youthful looks — even at the age of 75.
In September, a picture of Cher with a young Janet Jackson in 1972 went viral — and fans couldn't help but notice that although the picture was taken almost 50 years ago, Cher looks like she's barely aged a day in the interim.
"At first I thought it was fake LMAO Cher really is the Creator of earth and life," one fan joked. Another added, "Yeah, I saw yesterday people saying that Cher must be a witch or something, because it looks like she's not ageing [sic] at all."
One Cher fan took it another step further, putting pictures of Cher at 29 and 73 years old, respectively, side by side. Noting how similar she looks in each instance, they wrote, "Cher, a pact with the devil or vampire. I'm thinking she just found the fountain of youth."
For her part, Cher credits her youthful good looks to sobriety and a healthy lifestyle. "All right. I don't drink, I don't smoke, I don't do drugs — I never have," she once said on "Today" (via Daily Mail). "I work out. I'm pretty good with my diet, except I like chocolate."
Or maybe — just maybe — she's figured out a way to turn back time.