How The Mar 18 Full Moon Will Affect You If You're A Taurus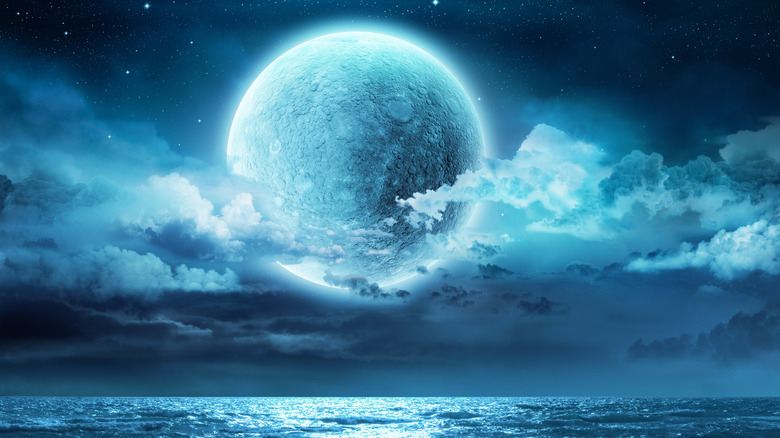 Romolo Tavani/Shutterstock
The full moon on March 18 has been dubbed the Worm Moon, as it happens during the time of year when the ground begins to thaw, while the seasons transition from winter to spring and the appearance of earthworms is noticeable, per The Farmer's Almanac. According to Women's Health, this month's full moon falls in the sign of Pisces and will bring with it some good vibes, motivation, and an all-around fresh start feeling that many of us desperately need following a post-winter slump.
Shape reports that March's full moon will leave many members of the zodiac feeling inspired to clean and organize their living space, kick up their spirituality by incorporating things like yoga or meditation, and may even find themselves diving into their creativity and imagination. In addition, while full moons can be notorious for bringing up some heavy emotions, this particular lunar event will include less emotional themes, such as self-care and confidence. If you haven't delved into astrology yet, we highly recommend you find both your Chinese zodiac sign and your Western zodiac sign.
If you were born under the sign of Taurus, the March full moon could be a time of fun and excitement for you.
Taurus should have some fun during the full moon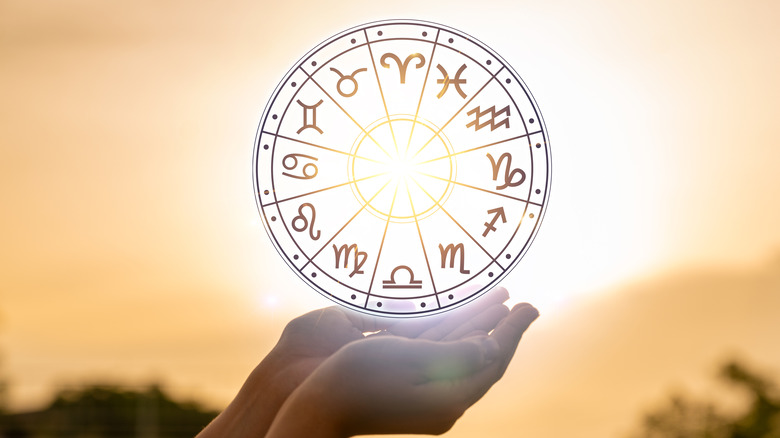 sarayut_sy/Shutterstock
According to Bustle, if you're a Taurus (born between April 20 and May 20), the full moon on March 18 will be a time to let your hair down, kick off your shoes, and have some good, old-fashioned fun. During this lunar cycle, be sure to carve out some much-needed time for the activities and hobbies that you enjoy most. Whether you're hitting the gym, going to a book club meeting, attending a concert, or watching a sporting event, do it with joy and excitement. Now is a time for you to share some experiences that you love with those who are closest to you, and have a blast in the process. You may feel deeply inspired to dive into your passions during this time, and you should. Do what makes your heart happy.
Russh notes that Taurus may also be feeling romantic this month, and if you're looking to surprise your partner, you may want to plan a surprise that caters to their specific personality and quirks, which you two can do together. This way you can have fun with your significant other and share some romance in the process.
It appears that the March full moon is set to be a good one for Taurus, so take advantage of the positive energy it brings.