Keke Palmer Reveals Which Film Helped Prepare Her For Alice - Exclusive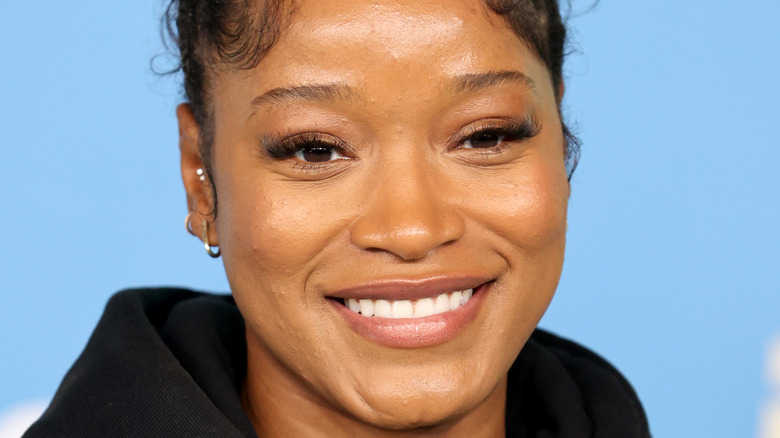 Kevin Winter/Getty Images
While Keke Palmer's career has largely seen her starring in comedies and dramas — including "Hustlers," "Pimp," "Scream Queens," and more (via IMDb) — she's seemingly entering a new era.
Palmer's next two big films in 2022, "Alice" and "Nope," follow a trend in which Black creators in Hollywood are expressing their unique viewpoints and breaking barriers for their community. "Nope" follows in Jordan Peele's collection of films that have accomplished this, including "Get Out" and "Us."
This isn't to say that Palmer is abandoning her comedic roles, as she plays a major part in "The Proud Family: Louder and Prouder" on Disney+. 
Still, "Alice" tells the true story of the titular enslaved woman who, after a fight with her Antebellum-era plantation owner, escapes one night — only to discover that she's living in the 1970s (via The Washington Post). That's right: The plantation owner had been hiding the truth from his enslaved persons for generations, which is all the more disgusting when you remember that it's based on a true story.
Recently, Palmer sat down for an exclusive interview with The List, and she told us about how she approached taking on a darker role, what her personal frames of reference are for the '70s, and what it's like being part of this film movement alongside the likes of Peele. 
She also told us which film role from her past helped best prepare her for "Alice."
Keke Palmer used her experience from Pimp to prepare for Alice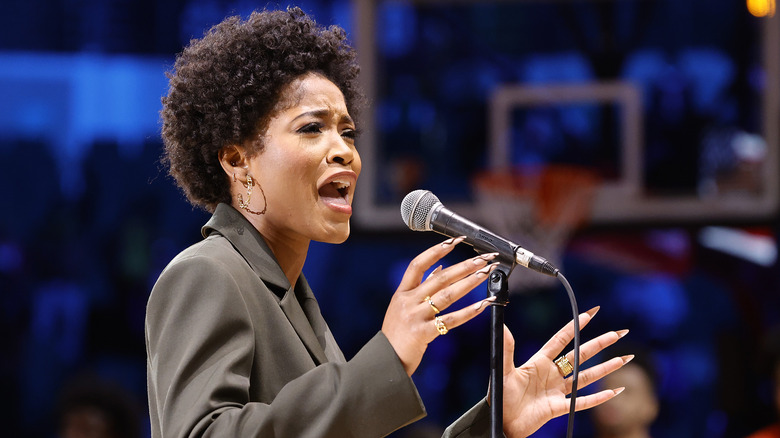 Tim Nwachukwu/Getty Images
In our chat with Keke Palmer, the actress revealed that her entire career led her to the movie "Alice." 
"My experience as an actress has prepared me for a role like this," she told us. "Experiencing character study and different worlds and fish out of water and playing different archetypes have allowed me to have the different elements in my arsenal that I could put into a character like Alice."
Still, one specific film from her resume gets extra credit for preparing her. "In terms of how deep the character is, a movie I did called 'Pimp' really prepared me to be emotionally shot out of my comfort zone," Palmer said, "which gave me the confidence and the courage to be able to play a character like Alice."
Palmer also made it clear that she's never afraid to switch gears when acting, another reason why "Alice" wasn't too challenging for her. She also practiced plenty of self-care while filming something so serious. 
"I'm very careful about heavier roles because they mentally do take a toll," she explained. "I try to make sure that I have a bunch of other things happening either before or after that can counteract whatever I emotionally went through when getting into that character."
Those things could include working out, doing yoga, meditating, or hanging out with friends, she said. 
Nevertheless, for Palmer, working on "Alice" boiled down to one thing, she said: preparation.
"Alice" premieres in select theaters on March 18.