Morena Baccarin Gets Candid About The Struggles Of Being A Working Mom
Ovidiu Hrubaru/Shutterstock
Since she landed her role on the sci-fi series "Firefly," Morena Baccarin's career has been on fire. The actress went on to play Damian Lewis' wife on the Emmy Award-winning drama series "Homeland," was Ryan Reynolds' love interest in the superhero film "Deadpool," and went from recurring character to series regular on the Fox show "Gotham" (per IMDb).
And, in 2022, she took on the lead role in the NBC crime drama "The Endgame," in which she plays criminal mastermind Elena Federova, co-starring alongside Ryan Michelle Bathé. 
"It is incredibly powerful to have two female leads who seemingly are rivals, but as you slowly peel back the layers, you realize there's much more than meets the eye," Baccarin told Entertainment Weekly. "If this show were about two men, nobody would think it's cool to have two strong male characters going up against each other ... I'm happy that we are the show bringing it to network TV. I do feel like it's way overdue."
When she's not working, Baccarin's focus is on her family, which includes three children: son Julius, whom she shares with ex-husband Austin Chick, and daughter Frances and son Arthur with her husband, Ben McKenzie of "The OC" fame, whom she met while working on "Gotham." 
But Baccarin is the first to admit that juggling a full-time career and raising three kids isn't always easy — especially when you're working long hours on a new show.
Morena Baccarin feels lucky to have help with her kids at home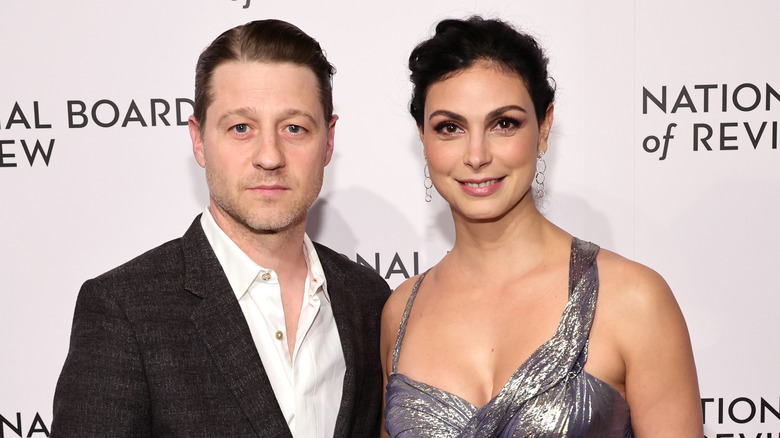 Jamie Mccarthy/Getty Images
Morena Baccarin is getting honest about the struggles that come with being a working mom. 
"I'm working on a new show, and I have a one-year-old at home," she said about filming the NBC series "The Endgame" during an interview at the National Board of Review Awards Gala (per Hello!). "I wasn't ready to go back to work. I just had a baby so that was really what I based the pros and cons on and, ultimately, the script spoke for itself."
The actress also joked about how hard it was to get ready for the glam event, which involved doing her hair and makeup with her daughter sitting on her lap. "I'm a disaster all the time," Baccarin told Page Six. "I'm happy to have clothes on right now, but people help me. They were zipping me up and putting stuff on my face." 
But she knows this is all temporary. "I just have to get through these next five years and then it'll become a little bit more feasible and enjoyable," she said.
Baccarin admits, however, that she's lucky to have a nanny who takes care of the kids during her long hours on set. "She's the best," Baccarin said. "She keeps our household running."