The Hunter Schafer And Jacob Elordi Drama Explained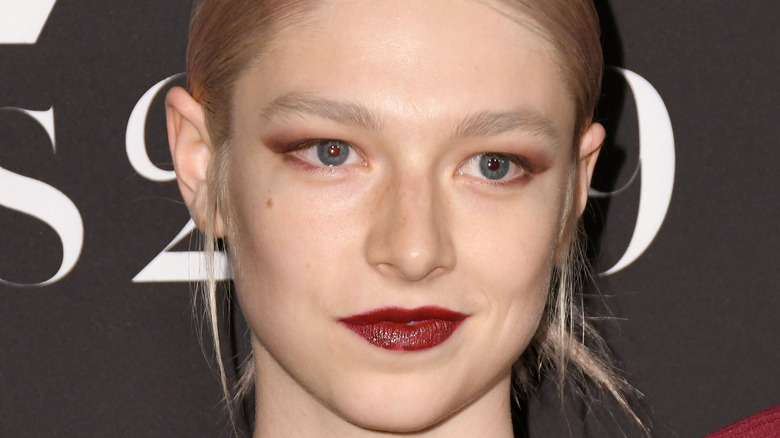 Quinn Jeffrey/Shutterstock
Hunter Schafer and Jacob Elordi have a complicated relationship on screen. The "Euphoria" stars play Jules and Nate, two very different people whose paths cross romantically — but not in a good way. After Nate (Elordi) catfishes Jules (Schafer), Nate blackmails her with nude photos she had sent him thinking he was Tyler, an online love interest. In season two, it is revealed that Nate may actually be in love with Jules after Fezco tells Nate's dad about his son's true feelings, making this relationship more complex than fans originally thought (via Popsugar).
Off screen, though, the relationship between stars Schafer and Elordi may be just as messy. As Season 2 continued, the relationship between Nate and Jules seemed to taper off, and Nate focuses his energy on Cassie, played by Sydney Sweeney, leaving many fans wondering what happened between Nate and Jules. Rumors began to swirl that the reason for unanswered questions surrounding Nate and Jules is due to the two actors allegedly having a falling out and refusing to film scenes together, according to YourTango. But what really happened between Hunter Schafer and Jacob Elordi?
Hunter Schafer and Jacob Elordi have resolved their feud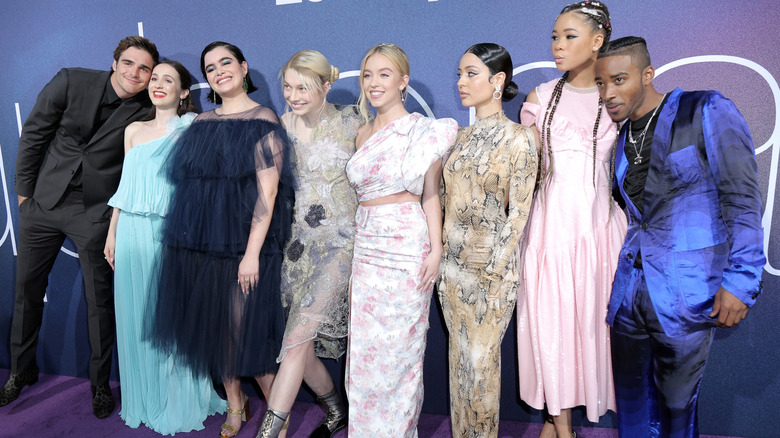 Kathy Hutchins/Shutterstock
According to YourTango, Hunter Schafer and Jason Elordi shared a close bond during the filming of Season 1 of "Euphoria." They were pictured together at events and were not shy about liking and commenting on each other's social media posts. And, according to a post on Reddit, Elordi even said that Schafer was his favorite castmate. But their strong friendship seemed to end abruptly in 2019.
What caused their rift? While nothing was ever confirmed, many Reddit users think that it may have something to do with Elordi dating fellow costar, Zendaya. The two were rumored to be dating around the same time Elordi and Schafer stopped liking each other's posts. In 2021, those rumors were only intensified when Shafer unfollowed Elordi on Instagram (via HITC).
Today, however, the pair seems to have resolved whatever issues they had. Fans quickly noticed — and tweeted – that the two now follow each other again. We will have to wait and see if we'll finally find out what happened between Jules and Nate in Season 3.