Here's How Tall Kendall Jenner Really Is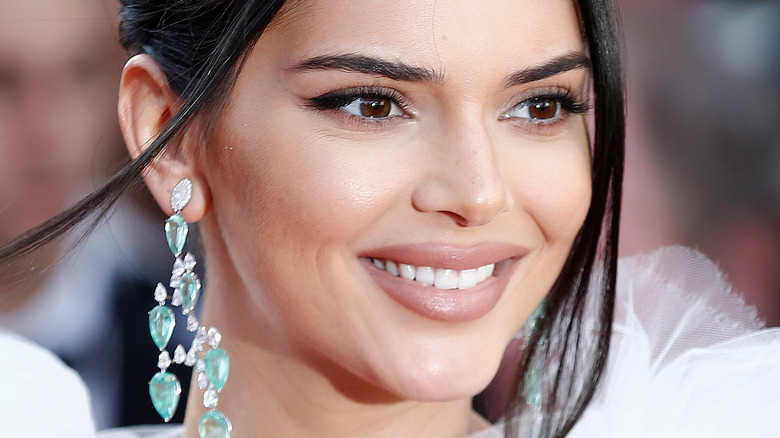 Andrea Raffin/Shutterstock
We've sure come a long way since Randy Newman sang that "Short people got no reason / To live," way back in 1977. But there's no denying that tall people seem to get certain advantages in life. Science even backs up this belief.
Research over the years indicates that tall people are blessed with everything from more happiness to more money. And that seems to be doubly true in the modeling world. Even as more models of diverse sizes and shapes are appearing in advertising, the image of the tall model strutting down the runway remains. And the highest-earning model of them all? Kendall Jenner.
In 2018, Forbes declared that Kendall's income of $22.5 million over the previous year made her the highest-paid supermodel in the world — an accomplishment no doubt helped along by her many years on "Keeping Up With the Kardashians." She was just 11 years old when the long-running reality TV show started filming, and over the years we've watched her transform from a shy, nervous kid (complete with braces and acne) into the confident, gorgeous woman she is today.
So, how tall is Kendall Jenner?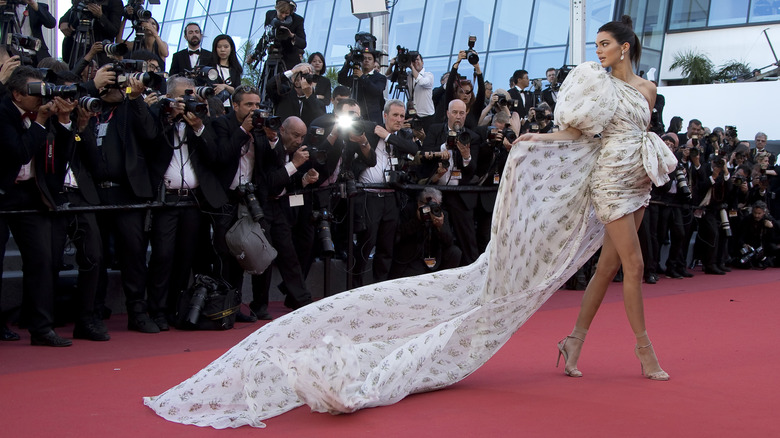 BAKOUNINE/Shutterstock
Kendall Jenner's height of 5'10" lives up to the image of the tall model with legs that stretch on for miles. A model since age 14, she's walked the runways in the world's most fashion-forward cities — New York, Paris, Milan — for brands such as Chanel, Fendi, Marc Jacobs, and Alexander Wang. Her towering height also makes her a full 6 inches taller than the typical American woman, who stands 5'4" on average. Kendall is also taller than the typical American man, who averages 5'9".
Sharing her imposing 5'10" height is half-sister Khloé Kardashian.The shortest member of the Kardashian-Jenner family is Kourtney Kardashian, who is a full 10 inches shorter, at 5'. Next shortest is Kim Kardashian at 5'2". Kylie Jenner is 5'6", which is the same height as mom Kris Jenner. Tallest in the family is Caitlyn Jenner, at 6'2".
"Keeping Up With the Kardashians" officially wrapped in 2021, but Kendall and the rest of the Kardashian-Jenner family, from the tallest to the smallest, are still standing tall in the public eye — especially in light of their highly-anticipated Hulu show, "The Kardashians."