How Involved Will Madonna Be In Her Upcoming Biopic?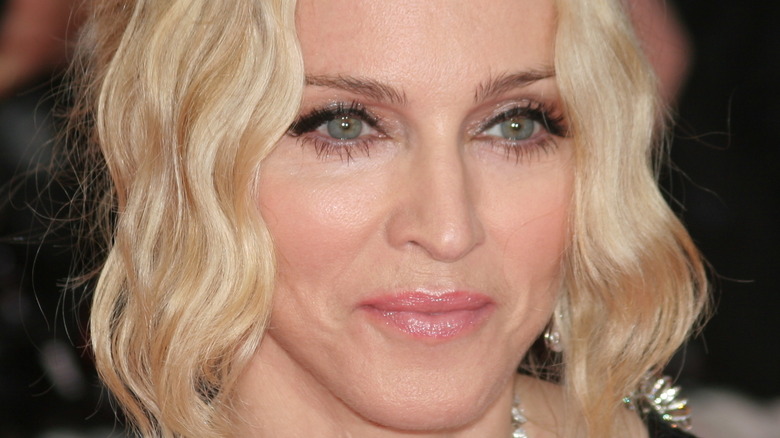 Denis Makarenko/Shutterstock
Madonna's stunning transformation has been rich in many ways, and it's been lived in the spotlight. Once a girl with little money living in New York City, Madonna has come a long way in her career, becoming one of the most beloved pop stars in the world (via Billboard). She dropped out of college with a few cents to her name, moved to the Big Apple, and took the world by storm.
She released her first track, a single called "Everybody" in 1982. It would be a few years before she got her first number one hit, "Like a Virgin," which changed the trajectory of her career. From there, she was a cultural icon. Madonna has been raising eyebrows in both good and bad ways for decades, and is ultimately now recognized as "one of the most successful musicians of all time," per Headliner. Now in her 60s, the pop icon is still a force in the industry. So much so that she will be getting her own biopic that highlights her life and career.
While fans are thrilled to see the new movie, they're wondering just how much input the queen of pop herself will have in the process.
Madonna has taken control of her biopic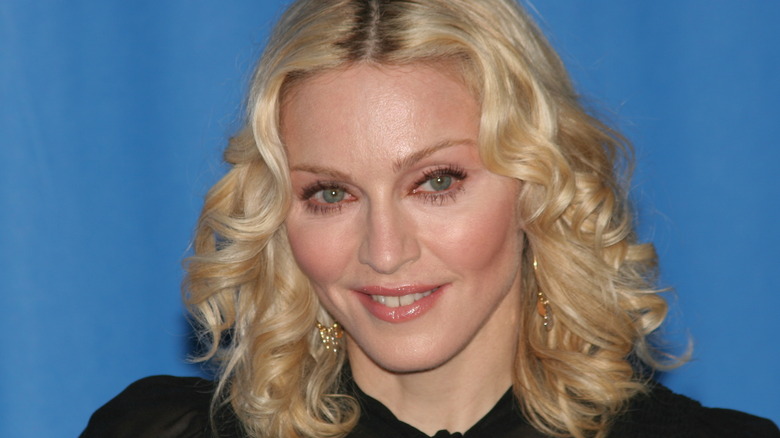 Denis Makarenko/Shutterstock
The search is on to find the perfect actress to play Madonna (via The Hollywood Reporter). It's one of the hottest upcoming roles, and everyone from Emmy Award-winning actresses to musical artists has been considered for the role. In order to land this gig, you have to be prepared to spend 11 hours a day working alongside Madonna's choreographer. It's not for the faint of heart!
It's not just the workload actresses looking to land the role have to be ready for; they also will be working alongside the pop icon herself. According to Us Weekly, Madonna is working closely with the crew of her biopic. A source close to the singer said, "This biopic means the world to her," adding, "She's throwing her heart and soul into it and is determined to make the project as successful as Elton John did with 'Rocketman.'"
The source continued, "Nobody is going to boss her around on this. She's taking her time to ensure the right actors are picked and that the plot line is both accurate and fair to those who are portrayed in the movie."
Madonna is co-writing and directing the film, which she shared during an interview on "The Tonight Show Starring Jimmy Fallon." She told Fallon, "The reason I'm doing it is because a bunch of people have tried to write movies about me, but they're always men." Madonna will ultimately be more involved with the film than many may have known!