Vanity Fair Editor Dishes On The Drama Behind Caitlyn Jenner's Historic Photoshoot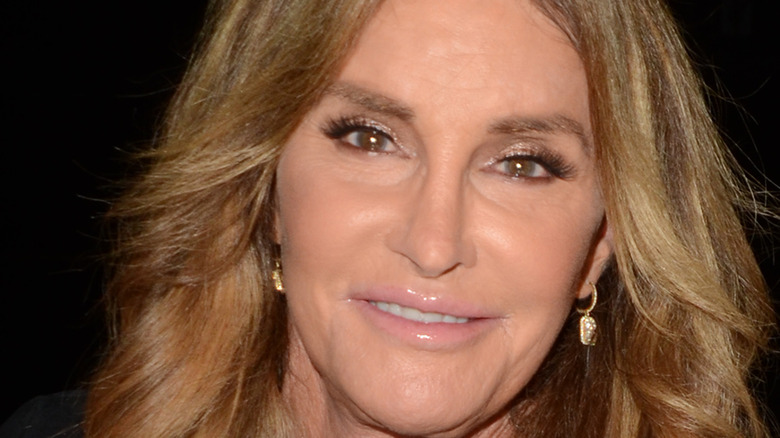 Kathy Hutchins/Shutterstock
When Caitlyn Jenner came out as a transgender woman, it was a huge moment not just for her, but for the LGBTQ+ community overall. The Washington Blade reported that a study published by American Politics Research concluded that Jenner's openness with her gender identity had a positive impact on the overall acceptance of transgender people.
Of the 1400 people questioned, the study found that Jenner's identity actually opened up acceptance for the older, typically transphobic Americans who favored her before she transitioned.
Jenner's coming out story, as reported by NBC News, was met with a positive response from her children and other pop culture figures. Jenner poured her heart out in the interview with Diana Sawyer, stating, "For all intents and purposes, I am a woman. I've been thinking about this day forever," adding, "My brain is much more female than it is male."
During the interview, Jenner shared that no one had been more supportive of her transition than her stepdaughter, Kim Kardashian. However, when she landed her first magazine cover shoot, Kardashian crashed the party.
Kim wanted in on the Vanity Fair photoshoot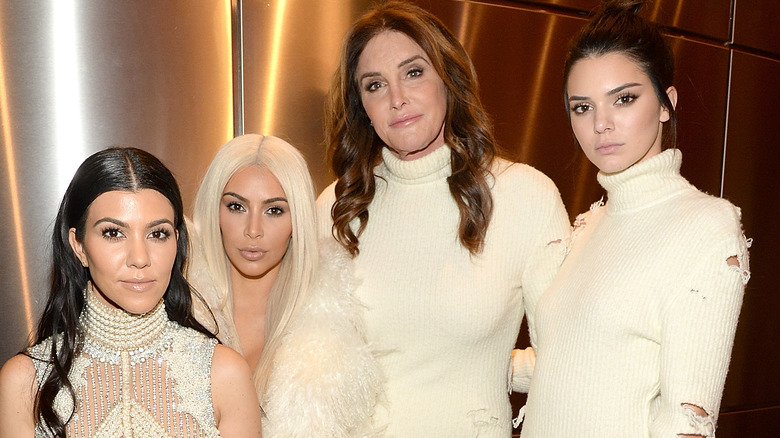 Kevin Mazur/Getty Images
A major milestone in Caitlyn Jenner's transition was the cover and interview she shot with Vanity Fair (via Marie Claire). The photo on the cover and the insights within the issue allowed fans to get to know Jenner in a new way, the way she had always wanted to be known. However, the process wasn't easy. Not only was it the first time she was vulnerably introducing herself as a transgender woman to the world, her otherwise supportive stepdaughter, Kim Kardashian, also caused some drama behind the scenes.
According to the New York Post, Kardashian showed up at Jenner's photoshoot unannounced. Vanity Fair had banned any Kardashian showing up at the shoot that day, but Kim was determined to get involved.
"It was a cultural cold war. No one was happy to see her on this day," author Dana Brown, who worked for Vanity Fair, recalls in his book, "Dilettante: True Tales of Excess, Triumph and Disaster."
"With no reality TV cameras around ... she was just Kim, a normal human being whose equally famous stepfather was in the next room in heels and a wig, not to mention with new breasts," Brown penned. "Kim said she was proud of her stepfather, excited for the world to meet Caitlyn. But she was less interested in us than she was in getting into one of Annie's photographs."
It seems as though Kardashian wanted to get in on the photoshoot, but she was excluded from any photos. So, she left.