How Much Time Do Queens Have To Get Ready On RuPaul's Drag Race?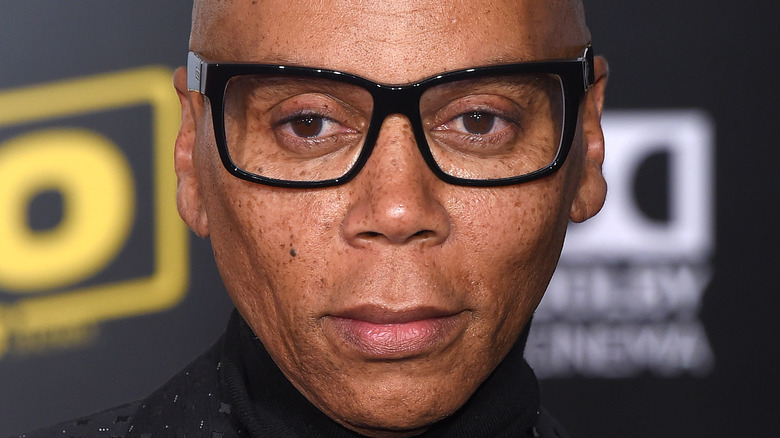 DFree/Shutterstock
"RuPaul's Drag Race" has become one of the most popular reality shows on television. According to Radio Times, the show has continued to see an increase in viewership as it's progressed. Season 13 was a popular one for the franchise, but the most recent premiere, Season 14's, was the most viewed since Season 10's 2018 premiere (via Deadline).
"RuPaul's Drag Race" casts queens from across the U.S. — and now the world, as they've got international "Drag Race" spinoffs across the globe — to compete for prize money and notoriety. According to NME, the show has taken over pop culture popularity because it offers an honest look at the lives of drag artists, while also providing entertainment. The show has been compared to other forms of TV talent shows but without all the gimmicks.
One part of the show that captivates viewers is watching the queens transform into full glam. If you've ever seen the show, you've probably found yourself wondering just how long it takes to get into drag. Well, the cast of "RuPaul's Drag Race UK" spilled the tea about the time limit on the competition show.
The queens are given far less time to get ready than RuPaul is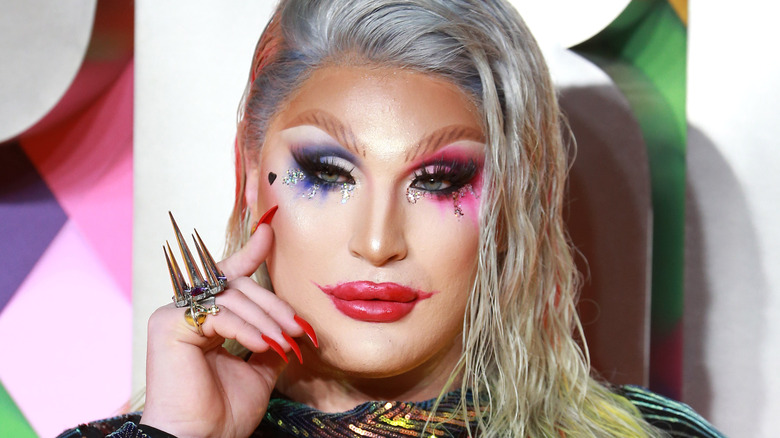 Cubankite/Shutterstock
According to NewNowNext, it takes RuPaul six hours to get into drag to film "Drag Race." On the topic of getting ready, RuPaul once said, "I could do it in an hour," adding, however, that he and his former makeup artist like to "take six hours." However, the queens competing for the crown on the show are not as lucky with their time allowance. According to Radio Times, who sat down and spoke with Season 1's cast of "RuPaul's Drag Race UK," queens work in a very limited time frame on the show.
The Vivienne, who won the season, shared that competing on the show was one of the most stressful times of her life. "Imagine working until the early hours of the morning, having two hours [of] sleep, then having to get up, film other stuff, and finally having an hour-and-a-half to get in drag," she said.
Gothy Kendoll, another competitor on Season 1 of "Drag Race UK," shared her struggle, too. "[At home] I get ready with, like, a ring light, with my music going. I like to get really naked as well," Kendoll explained. "Whereas [on "Drag Race UK"] you've got two hours with boiling hot bulbs melting your makeup as you're doing it, and people in your ear, saying 'Hurry up'!'"
While RuPaul is enjoying six hours of bliss getting ready, the queens typically have an hour and a half, which is far under how long they give themselves to get into drag under regular circumstances.