Lisa Kudrow Reveals What Set Life Was Like On Better Nate Than Ever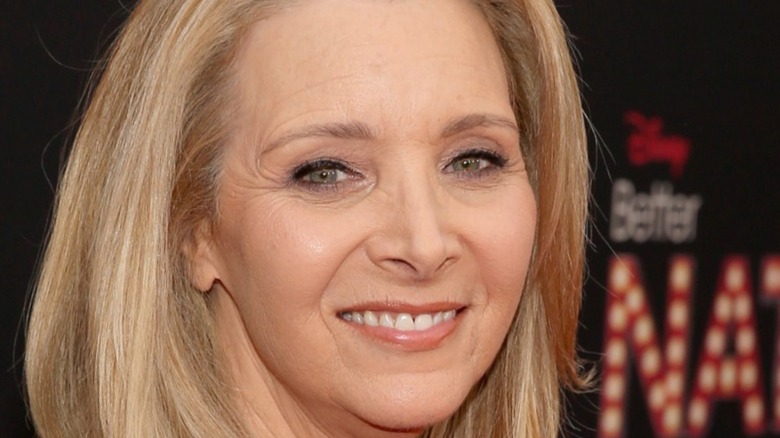 Jesse Grant/Getty Images
When Lisa Kudrow was first handed the script for Disney's "Better Nate Than Ever," she had trouble putting it down. "It was so fast, easy, so perfectly written," the actress explained during a recent press conference The List attended. Shortly after reading it, she knew she needed to be a part of the project.
The film follows a 13-year-old boy named Nate, who has big dreams of one day starring on Broadway. He's not about to let anything stop him, either — until he doesn't receive the starring role in his school play. However, with the help of his BFF Libby and his theatrical aunt Heidi, he realizes that he'll only be able to accomplish his dreams if he never stops chasing them.
Making Aunt Heidi come alive wasn't a difficult task for Kudrow, best known for her portrayal as loveable Phoebe Buffay in hit sitcom, "Friends." She was every bit supportive of her young co-stars as her character, so every one of her lines just seemed to make sense. "She was there already, so it was easy," the actress said about getting into character. "It's sort of like getting the best instructions or an easy-to-follow recipe."
All of the other characters had the perfect actors playing them, too — which made hanging out on-set a whole lot of fun.
Lisa Kudrow was surrounded by musical talent on-set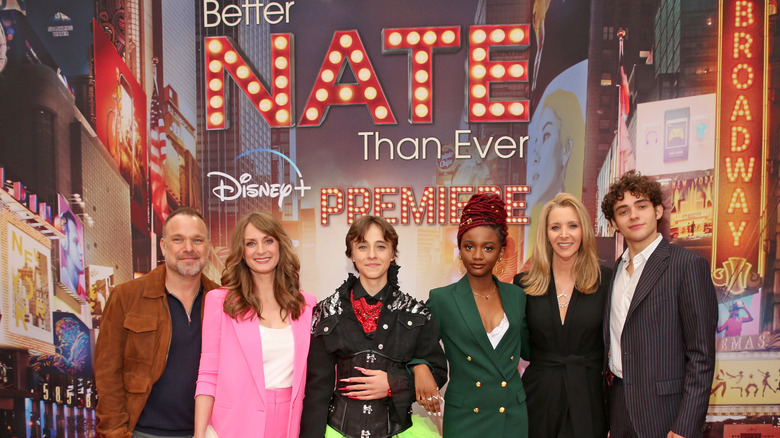 Jesse Grant/Getty Images
There's all sorts of singing and dancing to be seen in "Better Nate Than Ever." It turns out, there was a whole lot of it just behind the scenes, too.
The star-studded cast — consisting of Broadway actor Rueby Wood, Joshua Bassett from "High School Musical: The Musical: The Series," and "All That" star Aria Brooks — all seem to know a thing or two about what it's really like to star in a musical. Yet, the experience was a completely new one for "Friends" favorite Lisa Kudrow. "Absolutely everyone but me was musical and could sing and play a thousand instruments," the actress admitted during the press conference (though we consider "Smelly Cat" to be musical genius).
Whenever there was a piano close by (after all, much of the movie was filmed on location in various performing arts spaces across New York City), Bassett was always the one to find it and belt out a few verses of a song. One day, "He and Aria were working out a TikTok something," Kudrow said. "And I just went, this is not happening. I just picked up my phone and started recording."
When the cast wasn't busy creating TikTok videos between takes, they were all hanging out off-set. "It was really the perfect work environment," Kudrow said of the film.
"Better Nate Than Ever" is available to stream Friday, April 1 exclusively on Disney+.