A Refresher On What Is Going On With Eloise Bridgerton Going Into Season 2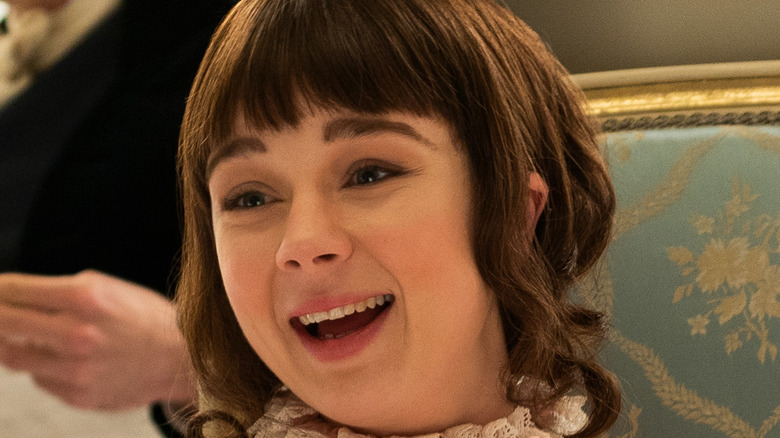 Liam Daniel/Netflix
Eloise Bridgerton (Claudia Jessie) was one of the most fascinating and entertaining characters during the first season of the Netflix hit, "Bridgerton," whose second season drops on March 25, 2022. Eloise wasn't a central character during Season 1 and she won't be a central character in Season 2 either. While Season 1 revolved around Eloise's oldest sister, Daphne Bridgerton (Phoebe Dynevor) and her love story with Simon Basset (Regé-Jean Page), Season 2 will focus on Eloise's oldest brother, Anthony Bridgerton (Jonathan Bailey).
When we left Anthony in Season 1, he had just ended a love affair with a singer named Siena. In Season 2, Anthony is on his quest to find the woman of his dreams. If the series follows the books, his younger sister Eloise won't get her love story until Season 5, but what was she up to in Season 1 so you understand where Eloise is at in Season 2?
Eloise Bridgerton wanted to solve a mystery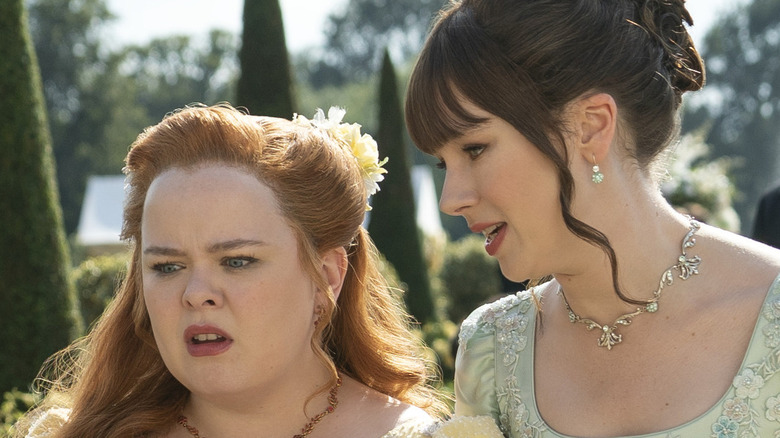 Liam Daniel/Netflix
While her sister, Daphne Bridgerton, searched for the perfect husband and found him in Season 1, Eloise Bridgerton was searching for Lady Whistledown (voiced by Julie Andrews). Lady Whistledown is a 19th century gossip columnist penning her pamphlets with everyone's dirtiest secrets under a pseudonym. After Queen Charlotte (Golda Rosheuvel) commissioned her to find Lady Whistledown, Eloise went through a number of suspects, but finally gave up. Little did she know, she spent most of her time with Lady Whistledown because viewers learned she was really Eloise's best friend, Penelope Featherington (Nicola Coughlan), at the end of Season 1.
However, towards the end of the season, fans got to see a little bit of Eloise's inner character and conflicts when she had a chat with one of her brothers, Benedict (Luke Thompson). As they sat on the swings outside their house one night and smoked, Eloise confessed what it was like living in the shadow of her older sister. "I watch Daphne prepare for these balls and I'm exhausted," she said in Episode 3, while also acknowledging that one day she would have be the one going to the balls, something she did not feel ready for at all.
While Eloise will take the backseat to another sibling in Season 2, at least we know her a little better thanks to one small, quiet scene from Season 1.