The Young And The Restless Star Camryn Grimes Just Hit A Major Soap Opera Milestone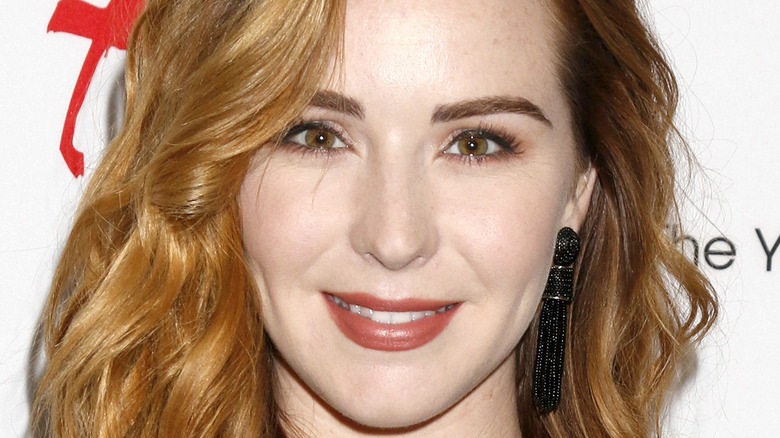 Kathy Hutchins/Shutterstock
When fans of "The Young and the Restless" first fell in love with Camryn Grimes, she was just a small child playing a character who would grow to become beloved over the next decade. As Cassie Newman, Grimes not only captured viewers' hearts, but she also captured a Daytime Emmy Award for Outstanding Younger Actress in a Drama Series when she was just ten years old, according to Soaps In Depth.
A teenage Cassie Newman met a tragic end onscreen in 2005, when she drove without a license following a party in which her friend, Daniel Romalotti, was too drunk to take the wheel. While that could have spelled the end for the 15-year-old Grimes as a "Y&R" star, it didn't. Instead, it just made fans clamor for her return — in whatever form that took. Grimes made several appearances as Cassie's ghost over the years, but in 2014, nearly a decade after Cassie's death, Grimes was put back under contract to step into the role of Cassie's never-before-heard-of twin, Mariah Copeland, per Soaps In Depth. According to a separate Soaps In Depth piece, the role netted Grimes her second Emmy in 2018, for Outstanding Supporting Actress. Now, between Cassie, Cassie's ghost, and Cassie's sister Mariah, a grown-up Grimes just hit a major soap milestone on March 19, 2022.
Camryn Grimes celebrates 25 years with 'The Young and the Restless'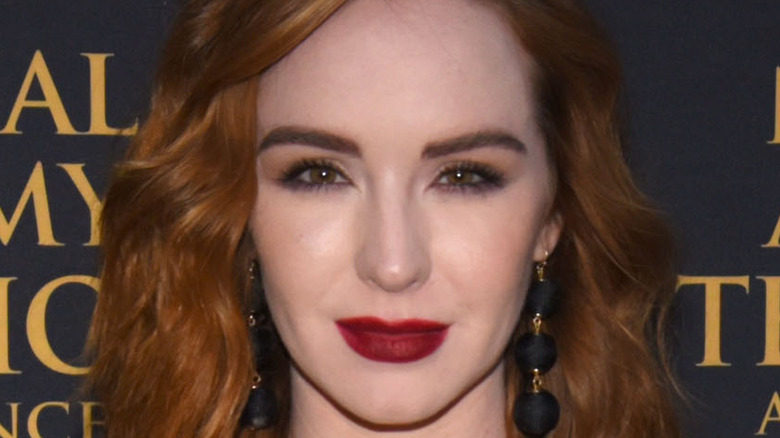 Michael Mattes/Shutterstock
2022 has proven to be quite a year thus far for "The Young and the Restless" actress Camryn Grimes. In January, People reported that Grimes was engaged to fellow actor Brock Powell, who proposed on her birthday. Then in March, Grimes celebrated 25 years on the set of "Y&R" since she first made her debut as Cassie. The soap fêted her with cake and balloons, as Grimes took to social media to pay tribute to her two famous roles. "25 years ago this little girl found a lucky penny and I am still in awe of the luck we've had since," Grimes wrote on Instagram next to a photo of her first scene on the show, when Cassie got off the school bus and found a penny on her way into her house. "I found purpose, motivation, drive, responsibility, creativity, friends, family and a whole mess of fun. Thanks for sticking with me, here's to the luck not running out!"
Not to be outdone, "Y&R" itself remembered some of Grimes' early scenes as Cassie in a short compilation video on Instagram. In the video, the actress is seen getting to know her real mom, Sharon Newman (Sharon Case) and Sharon's husband, Nick Newman (Joshua Morrow), who legally became her dad. The video also included present-day clips of Mariah becoming engaged to longtime girlfriend Tessa Porter (Cait Fairbanks) in February of 2022. Clearly, big congrats are in order for Grimes!