The 'And I Wanted You To Know That By The Way' TikTok Audio, Explained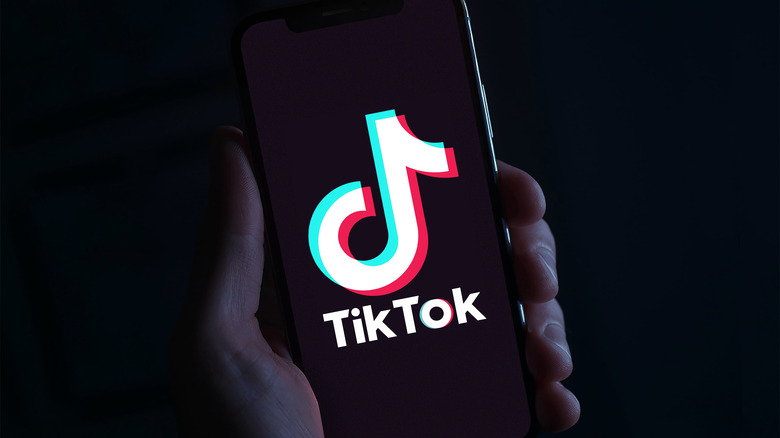 Eliseu Geisler/Shutterstock
TikTok is one of the most popular social media apps. It launched in 2014 as Musical.ly, but rebranded in 2018 to become the viral video giant that we know today (via BBC News). According to Backlinko, TikTok has over 50 million daily users at the time of writing. This makes the platform vital when promoting content, as it might become part of a TikTok trend and subsequently go viral. Often, TikTok trends involve small clips of songs or dialogue, and then users use that song clip or dialogue to make their own videos.
These videos can help a song go viral, which means that even more users will likely use that song to create their own videos. Going viral can help brand promotion, content creators gain a larger audience, and help individuals further their businesses. In the case of viral songs, it can significantly increase chart sales and streams. In 2021, Sam Smith's song "Make It To Me" went viral, with the lyrics "and I want you to know that by the way" being used all across the platform. Those who don't follow TikTok or Smith may have no clue why this song became a huge deal on Tiktok. So, allow us to explain. 
Sam Smith's song went viral for confusing users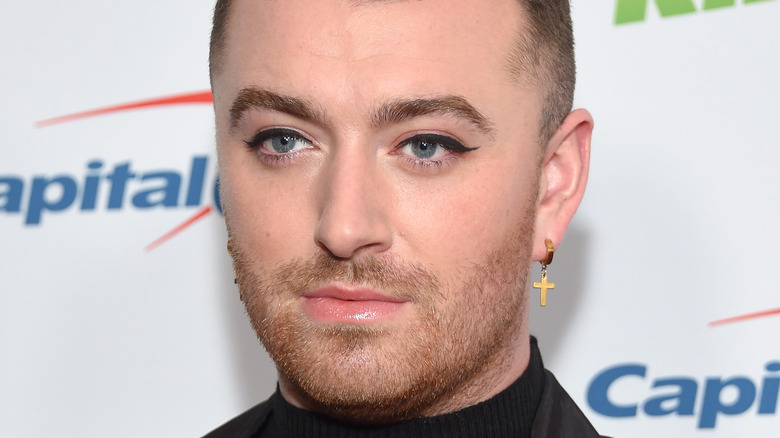 DFree/Shutterstock
As it turns out, many TikTok users had heard parts of Sam Smith's "Make It To Me" lyrics wrong. Specifically, the "and I wanted you to know that" lyric is where users became confused, because they heard different lyrics for the next part of the song. According to TheTab, some popular theories on the next part of the song are: "by the way she's safe with me," "you're the one who saved me," and "by the way you saved me." In actuality, the lyrics are "you're the one, designed for me" (via Genius).
The "Make It To Me" audio clip has been used in over 450,000 videos at the time of writing. These TikTok users have used the sound in various viral ways. Some have used it to highlight their voice by singing the song and then adding what lyric they believe comes next. Some users have been creative and ended the lyrics with funny nonsense lyrics. The sound even morphed into another viral TikTok trend with users using a clip of someone singing "and I wanted you to know that by the way, you saved me." This version of the song became used in users' TikTok videos to highlight people or things in their lives that they felt helped them become better versions of themselves, essentially saving them (via TikTok).
This isn't Sam Smith's first viral TikTok song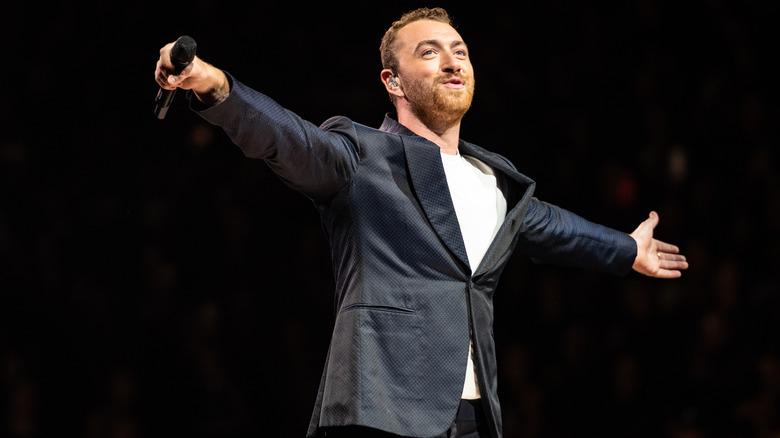 Chris Allan/Shutterstock
Sam Smith is becoming a regular TikTok star. Smith's song "Like I Can" went viral even before "Make It To Me." According to In The Know, "Like I Can" went viral in 2021 with the lyrics "there may be lovers who hold out their hands, but they'll never love you like I can, can, can." TikTok users then used those lyrics to create videos of them highlighting people or things in their lives, such as friends, parents, lovers, pets, and even themselves, who they really love. This TikTok craze has resulted in over 2.1 million videos being made using the audio clip.
Smith even got involved with the trend themself by making a TikTok video using the song to show how much they love their dog. Smith has not made a TikTok video yet for the "Make It To Me" trend, however. Every time Smith songs go viral, this leads to an increase in streams, so TikTok has been helping Smith with the resurgence of their songs' popularity. More artists should try to use TikTok hacks to bring attention to their songs. It's been working out great for Smith, and we're sure they will have another viral song again, because they have so many good ones.