Simone Ashley Claps Back At Critics Of Bridgerton's Steamy Scenes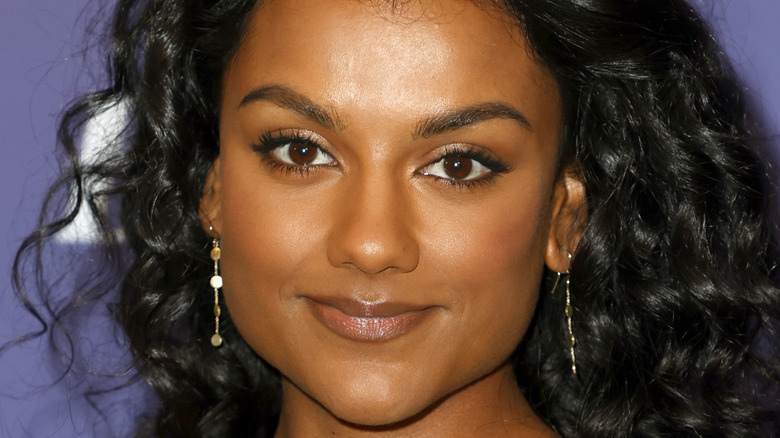 Frazer Harrison/Getty Images
We're just days away from the hotly-anticipated return of "Bridgerton" to our screens — the operative word there being "hotly" — but the initial reviews suggest the hit regency drama might have lost its edge. Or maybe it's just settled into a less frantic rhythm. As The Daily Mail notes, Season 2 chronicles the evolving relationship between Anthony Bridgerton (Jonathan Bailey), whom we met in Season 1, and newcomer Kate Sharma (Simone Ashley). Unlike the first time around, though, their romance is a slow-burner rather than a bodice-ripping bonk-fest.
Variety argued, however, "As deliberately frustrating as the main love story becomes, the actors playing it are very, very good," while the Financial Times noted, "It may never reach the status of high art, but as high camp and escapist entertainment it's pretty irreproachable" (via Rotten Tomatoes). Newsday, meanwhile, described Season 2 as, "Still beautiful, still fun and still excellent," but Slashfilm decried it as "a lackluster season that hopes to recapture the heights of its first but mostly falls short." Put simply, critics are divided on whether this season soars or plummets.
If there's one thing we can depend on "Bridgerton" for, either way, is steamy sex scenes. But certain corners reckon the show's gone too far this time. Luckily, star Ashley is ready to set the record straight once and for all.
Simone Ashley argued the sex scenes aren't gratuitous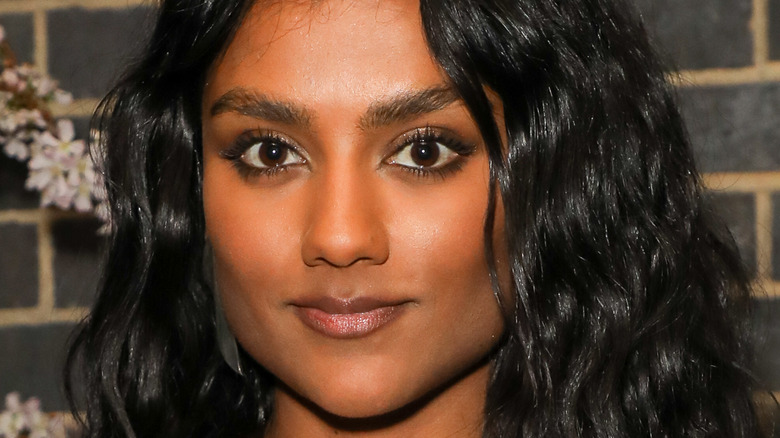 David M. Benett/Getty Images
In the wake of criticism about the overabundance of onscreen hanky-panky in "Bridgerton" Season 2, star Simone Ashley made it clear sex is an imperative part of the story. "They aren't performative sex scenes or intimate scenes, they have a meaning behind them and I think they're very earnt when the fireworks happen," the actor told Bloomberg firmly. "Bridgerton" was a mega-hit upon its initial Netflix release, in Christmas 2020, thanks in large part to its racy sequences, most of which involved "Sexy Duke" Simon Basset, played by breakout star Regé-Jean Page. The hunky actor was such a hit Page was even in line to play James Bond at one point. 
Season 2 pivots to focus on Jonathan Bailey's Anthony Bridgerton and his relationship with Ashley's character, Kate. Creator Chris Van Dusen clarified, "We've never done a sex scene for the sake of doing a sex scene and I don't think we ever will. It all serves a larger purpose." Bailey added, "I think Kate and Anthony feel explicit in the way that they feel naked in front of each other. And it's a very cerebral way of exploring that sort of innate sexuality." 
He also argued the show is about more than just sex, particularly in the upcoming seasons. The actor previously opened up to The Sunday Times (via People) about how he'd put his co-star at ease, admitting intimate scenes are considerably "less exposing" for men.