Kate Middleton's Kids Are Top Of Mind As She Visits Chocolate Farm In Belize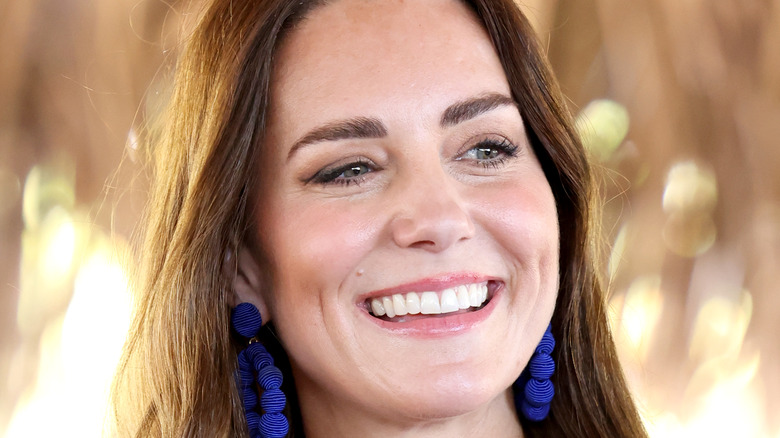 Chris Jackson/Getty Images
Although they might be royals, Prince William and Kate Middleton have made it clear time and time again that parenting takes precedent over all of their royal duties. As parents to George, Charlotte, and Louis, of course, Kate and William are aware they're in unique circumstances (via Vanity Fair).
"Because of who they are, William and Kate have had to be highly organized parents," a source shared with The Sun. "But as parents, Wills and Kate have developed this brilliant knack of letting as much as they can seem spontaneous and that's how the children see it."
The source also shed some light at how William and Kate prioritize the everyday aspects of parenting. "As parents they are also very good at rolling up their sleeves and helping out with school events; sports days, fundraisers and that sort of thing," the source explained. "They try to be just like normal parents with normal parenting challenges. No one ever jumps the queue for anything. They just try to fit in."
The kids don't have any trouble fitting in at school, either. "There's never a shortage of friends around for tea. Kate and William insist on no special treatment for any of them," the source continued. "George might be a future king but for now he's just another little boy. They are always at great pains to make sure the three of them have as normal a childhood as possible."
How Kate and William are likely making their kids jealous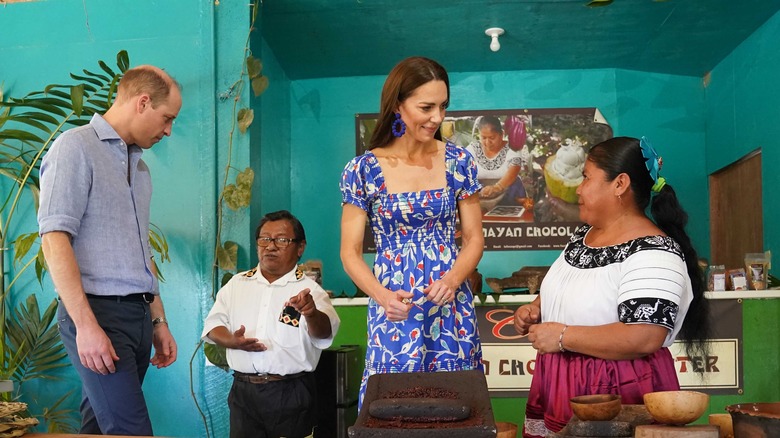 Pool/Getty Images
As royals, Kate Middleton and Prince William's travels take them far and wide. Most recently, the couple headed to Belize, as they've been embarking on a tour of the Caribbean in advance of the Queen's Platinum Jubilee this summer (via People).
During their Belize trip, Middleton and the Duke of Cambridge had the opportunity to pay a visit to the Che 'il chocolate farm. "I think our children will be very jealous," Middleton assessed, as just about any child (and pretty much any adult, for that matter), would love to spend the day at an organic chocolate farm.
William and Middleton didn't shy away from being hands on at the small family farm, using a mortar and pestle to grind down small pieces of cacao beans. "Do you take apprentices?" the prince asked. "Can I come and work for you? It's my kind of thing."
Local Belizean Laura Cacho praised William and Kate and expressed gratitude to the pair for bringing Belize "unity, especially after COVID," adding, "it's a blessing for the economy to have them here."
"They are an amazing couple and we would love them to come any time with their children Charlotte, George and Louis," Cacho went on to say. Despite how "normal" the royal kids might be, it's hard to imagine the children objecting to a special trip to a chocolate farm in Belize.