The Real Reason Lisa Bonet And Lenny Kravitz Split Up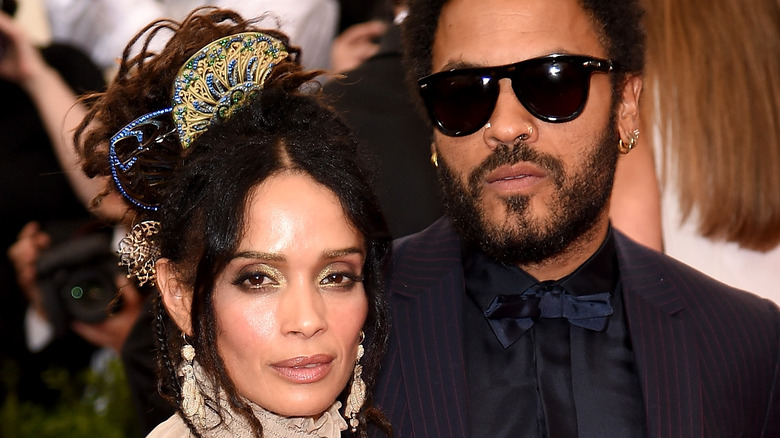 Dimitrios Kambouris/Getty Images
It's hard to deny that Lenny Kravitz, Lisa Bonet, and Zoë Kravitz are pretty much the coolest family around. And when you throw Bonet's husband Jason Momoa into the mix, things only get cooler. Despite the fact that the two announced their split in January 2022, they seem to have since reconciled, per Page Six, and the whole family has nothing but love for each other. Likewise, Lenny and Bonet remain close to this day, as do Lenny and Momoa, according to Men's Health. "People can't believe how tight Jason and I are, or how tight I still am with Zoë's mom, how we all relate," Lenny told the outlet. "We just do it because that's what you do. You let love rule, right? I mean, obviously, after a breakup, it's work—it takes some work and time, healing and reflection, et cetera. But as far as Jason and I? Literally the moment we met, we were like, 'Oh, yeah. I love this dude.'"
In fact, it seems that no matter where Bonet and Momoa's relationship stands, Lenny and Momoa's friendship remains rock solid. In March, Lenny took to Instagram with a show of support for Momoa, calling him his "ride or die," alongside a photo of the two men goofing off on some motorcycles. All of this familial support begs the question: What was Bonet's relationship with Lenny like during their marriage, and why did they split?
Lenny Kravitz wasn't ready for a big commitment with Lisa Bonet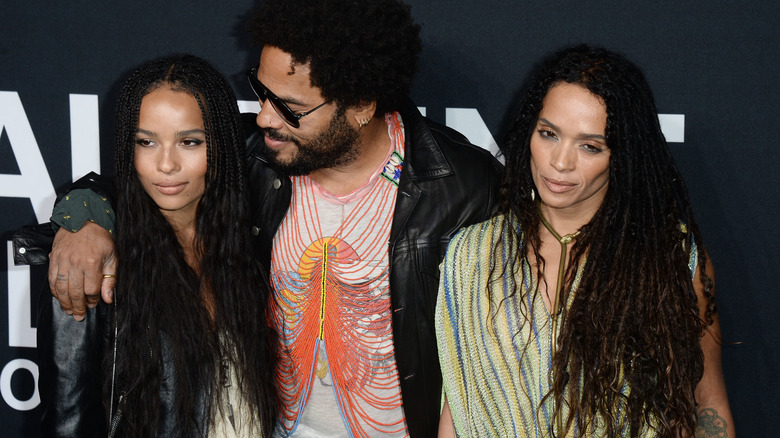 Matt Winkelmeyer/Getty Images
When a couple gets along so well after a split, it can be hard to understand what went wrong in the first place. In the case of Lisa Bonet and Lenny Kravitz, it may have been because the couple wasn't prepared for such a big commitment. "I think I just wasn't ready," the rock star told Glamour UK in 2014, speaking on the split. "I had to take a break. I went through a lot of emotional things, a lot of deaths in my family."
And although the decision to divorce might have been for the best, that doesn't mean it wasn't painful. "I was in a tremendous amount of pain when we broke up, tremendous," Lenny told Rolling Stone in 1995. "For, like, six months, I only slept for two hours a day, from 4 a.m. to 6 a.m. The rest of the time I was just up, like a zombie. I was floored." Ultimately, though, the real reason Lenny and Bonet put all of their hurt feelings aside was for the good of their daughter, Zoë Kravitz. "We had Zoe, which is, I see now, what it was all about," Lenny told Us Weekly. " It was really all about bringing this beautiful child to the planet, and also sharing the love that [Lisa and I] had. When we're all together now ... we're one big happy family," he added, calling their blended family "beautiful."