Host Of Temptation Island Mark L. Walberg On Why He Doesn't Stay Unbiased - Exclusive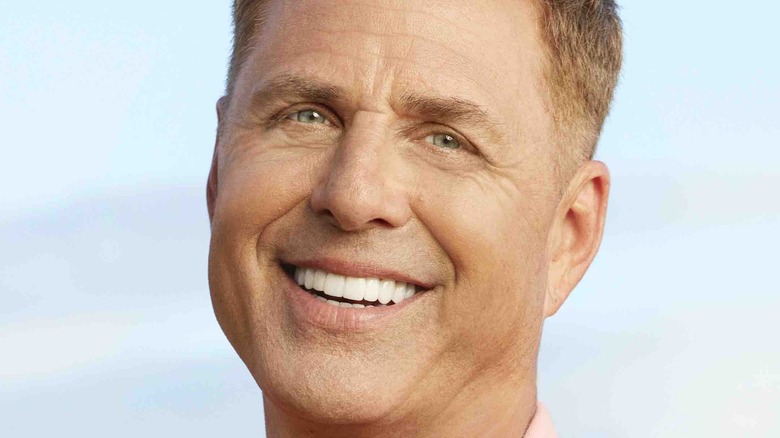 USA Network
Any fans of messy reality TV dating shows are sure to love "Temptation Island." And this season, there are just as many shocking romances and twists as ever. For anyone who hasn't watched, the premise of the series is that a group of couples is brought to a romantic island getaway. Each couple is at a pivotal point in their relationship, and they are trying to decide how to move forward. The big catch is that instead of spending their time on the island together, the pairs are separated to mingle with attractive singles looking for love. Viewers can then watch to see who remains faithful to their partner and who gives in to temptation.
Perhaps one of the most invested viewers is the host himself, Mark L. Walberg. While some TV hosts may try to look at situations as an unbiased third party, Walberg doesn't mind jumping in to give advice and work through the toughest situations with the couples. Walberg recently sat down for an exclusive interview with The List, where he discussed his philosophy in hosting the show and why it works.
Walberg's hands-on approach to hosting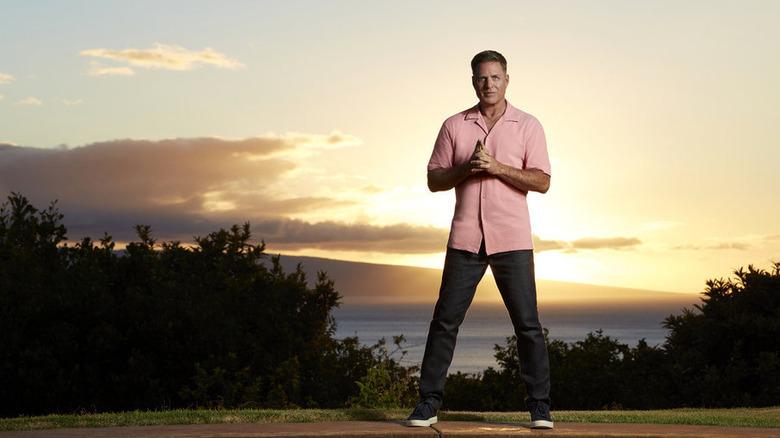 USA Network
Any fans of "Temptation Island" have likely noticed how invested Mark L. Walberg becomes during the show. While speaking to The List, he said he doesn't consider himself unbiased. He takes a more active approach to advising the "Temptation Island" couples. Speaking about those couples, Walberg said, "​​I really, really grow to like all of them very much and hope to be part of their journey in a positive way, even if it means saying things that they don't want to hear or sitting with them when they see things, or we see things together that they don't want to see." Walberg also likes to keep his conversations with the participants authentic. Though those conversations are mostly about them, he interjects his point of view when it feels necessary.
While he is more involved in the process rather than remaining objective, Walberg tries to refrain from taking one person's side. "I'm not biased in the sense of picking one over the other, but I'm biased in the sense that I'm rooting for all of them. So I'm not completely objective. I'm kind of enrolled in their journey with them," he explained. Walberg has worked as a host for several other shows in his career and said he's been the same with all of them. "It's really the only way I know how to host any show is to [be] fully invested," he said.
The benefits to his investment in the show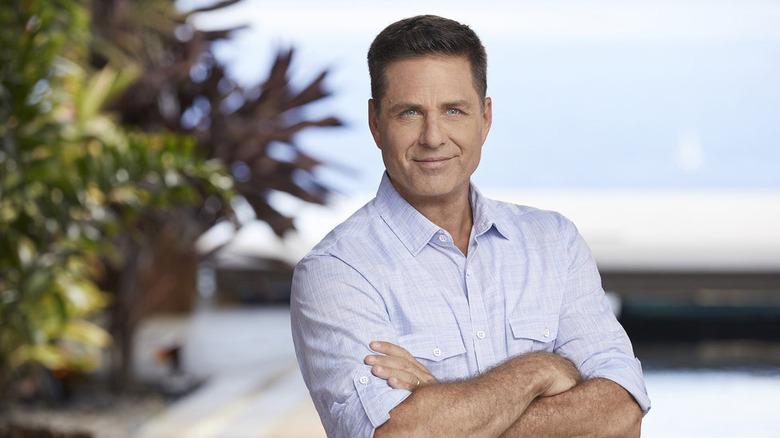 USA Network
There are various reasons couples might come onto "Temptation Island." According to the host, Mark L. Walberg, they could be genuinely working on issues in their relationships, or they could be more interested in Instagram followers and other outside perks to come from the exposure the show offers. But, either way, Walberg's approach is the same. "The path to both of those successes are the same thing, honesty and authenticity," Walberg said. Through the way he hosts Walberg works to promote that openness and help everyone to grow.
Sometimes that growth requires getting involved or offering advice to the couples. "I don't mind rolling up my sleeves and getting a little dirty with them and talking about real stuff. When something I should say, or something they should say, or [when] we come to [something] together [that] makes a difference, that's, for me, the payoff," he said. Hopefully, through that process both Walberg and the viewers can see positive changes in the participants. "I don't know that this is the best way to get to an answer in your relationship, but it does force you to ask questions about yourself," Walberg said. "I have kept in touch with many of the people who've been on past seasons, and who they are now is not who they were when I met them. Many of them are, I think, a lot stronger people and have a better definition of what a [loving] relationship is."
The challenges of being so invested in the show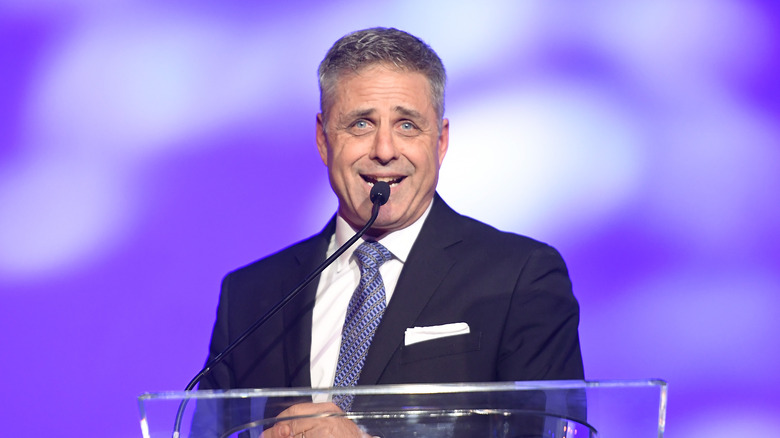 Matt Winkelmeyer/Getty Images
Unfortunately, Mark L. Walberg's input doesn't always help. He said there are times when what happens on "Temptation Island" is just "messy and not good, and people don't grow, and it's painful and hurtful." But, he added that people can still learn from those situations. "Even those things inform you, or at least one of you, to either move on or stay or redefine or protect yourself, create some boundaries," Walberg said.
Caring about the couples and their personal growth is the way Walberg chooses to host the show, but it can also be painful for him too. Though he likes getting involved and being in the moment with the couples at the bonfires, watching some of those reveals is uncomfortable and difficult for him. "It's really difficult to see people you care about — and I care about them pretty quickly — witness things, or experience feelings that are painful. Growth and love can be painful, and certainly, I would much rather make jokes and have fun and things like that, but that's not how this show goes sometimes," Walberg said. "I don't like to see anybody have pain, even if I know that it's part of growth and will inform the next level of your definition of what a love relationship is, which is what I hope for. It's still not fun, that part."
Temptation Island airs Wednesdays at 10 p.m. EST on USA.