Rihanna's Latest Outing Has Engagement Rumors Spreading Like Wildfire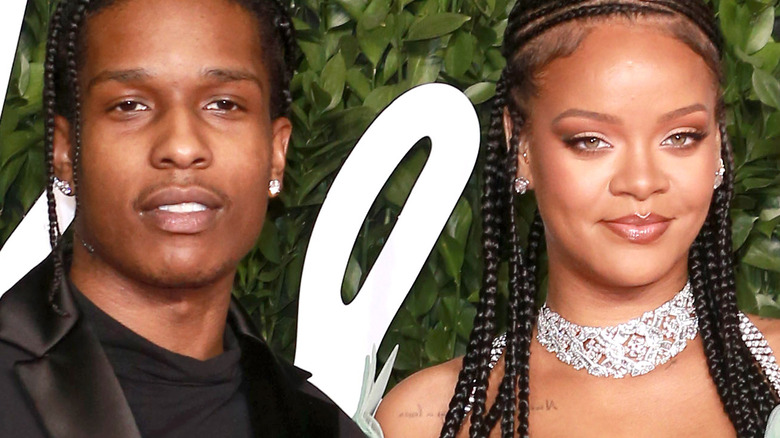 Cubankite/Shutterstock
In January, fans were going crazy upon finding out that Rihanna is expecting her first baby with her boyfriend, A$AP Rocky. Now, just as we are adjusting to our new normal of the prolific singer serving up incredible maternity fashion, there is another possible huge change happening in her life (via Vogue). As Hollywood Life reports, recent photos of the pregnant performer shopping in Los Angeles have fans speculating that the two star parents-to-be are engaged.
The enviable sparkler Rihanna wore on her left ring finger was the piece of jewelry that sparked chatter that the "Umbrella" singer and the "Praise the Lord" rapper are betrothed. The gold and round diamond ring nearly blinded fans while Rihanna browsed clothes for the couple's baby-on-the-way.
As Cosmopolitan reports, an engagement between the stars may be a long time coming, as they reportedly began hanging out in 2013 after she starred in his "Fashion Killa" video. It seems the two started officially dating in 2020. In a 2021 interview with GQ, the 33-year-old called Rihanna, "The love of my life" and "My lady."
So, has he made things official?
Rihanna has said she wants to get married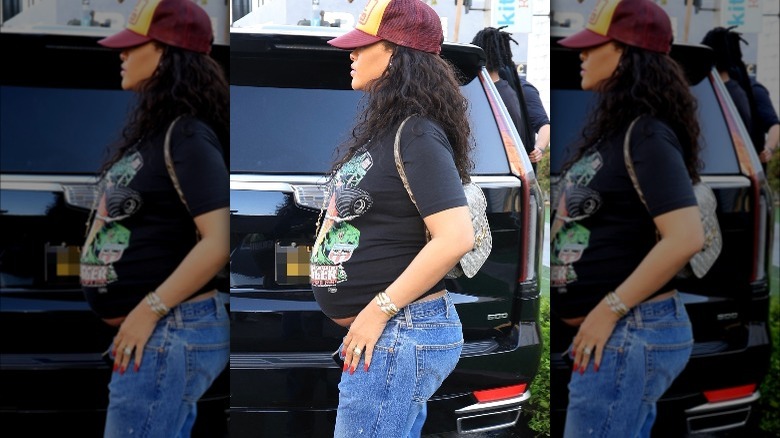 Backgrid
For her part, Rihanna confirmed more than a decade ago that she saw herself raising a child with a partner. "I definitely think a child deserves both parents," the star said in a 2010 interview (via E! Online). She added, "I don't know if I'll be married or anything. But however the father is in the child's life, he's going to be in the child's entire life."
Talking about her future, the singer also said, "But in a perfect book, there would be marriage and kids." Meanwhile, a source told the Mirror in February, "Rihanna is totally smitten with A$AP. They have a very close bond and Rihanna has always been quite traditional."
The source also confided, "They will be married, for sure. She has told pals she wants to be with him forever, and he has said the same." Finally, the source said, "There are no plans yet as to when the nuptials will be but it won't be before the baby is born. She has always wanted to get married and A$AP is her forever person."