Kele And Christina Of Mash Up Our Home Choose Their Favorite Home Design Looks - Exclusive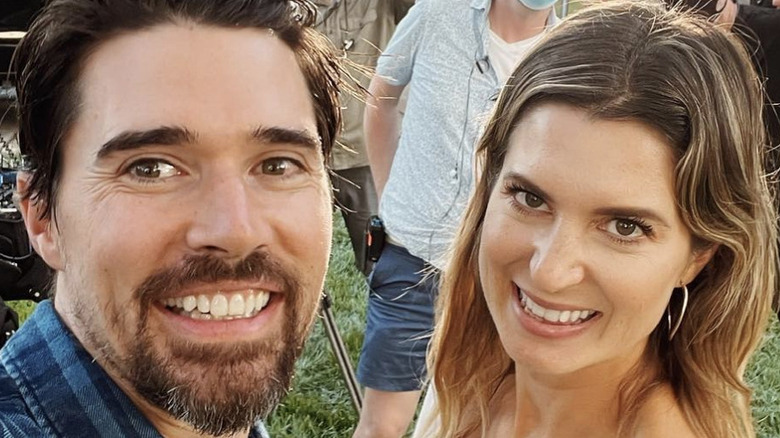 Colossus Mfg./Instagram
To succeed in interior design, you need not only a good eye but a good dose of both versatility and humility. You will inevitably encounter clients whose tastes differ from yours, and, because your job is to make them happy, you need the open-mindedness and generosity to create a look that suits their tastes and lifestyle, even it's not something that you'd choose for your own home.
But, at the end of the day, interior design is deeply personal, and most designers have a go-to look. Often, that look becomes their signature. 
Married designers Kele Dobrinski and Christina Valencia, the stars of the new HGTV show "Mash Up Our Home," are no exception. They each have a preferred personal style, and, moreover, they admit they aren't always on the same page when it comes to design.
But, thanks to smart design choices and a willingness to compromise, they successfully incorporated elements of both their preferred styles into their own home. And, in "Mash Up Our Home," Kele and Christina use these skills to help other couples with conflicting tastes create beautiful homes they both love. 
In an exclusive interview with The List, Kele and Christina talk about their favorite home design looks and how they make them work.
Kele Dobrinski likes to focus on clean lines and functionality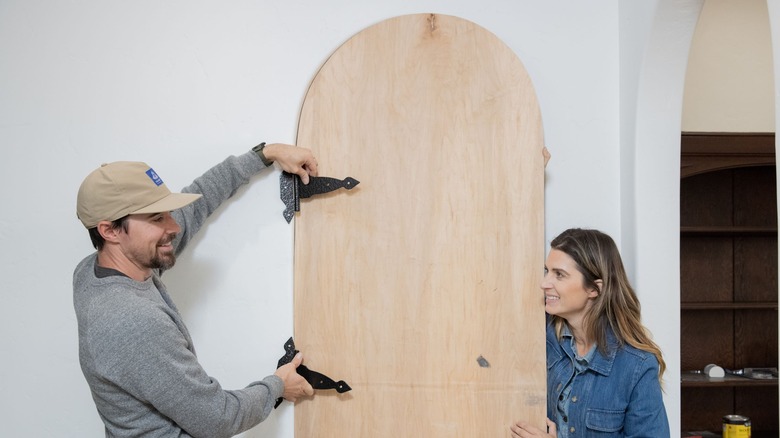 HGTV
When it comes to his personal style, Kele Dobrinski takes a functional approach, focusing on use of space and livability. This translates into designs that put an emphasis on clean lines and practical details, such as conveniently placed storage. 
"I think I do typically lean probably a little bit more modern, a little bit more clean," he said. "I like a clean, tidy house where there's a place for everything."
So, when designing a space, Kele starts by thinking about how it will be used in day-to-day life. "I think part of it is understanding how someone lives and being able to kind of take a step back," he said.
To create a clean and functional space, he said, he likes to first identify what's not working in that space, and he recommends this strategy for anyone considering an interior refresh. 
"This is where I think we do bring perspective, but I think anyone can also look at their own lives and look at the things that may bring them stress or anxiety," he said.
Christina Valencia says her personal style is always evolving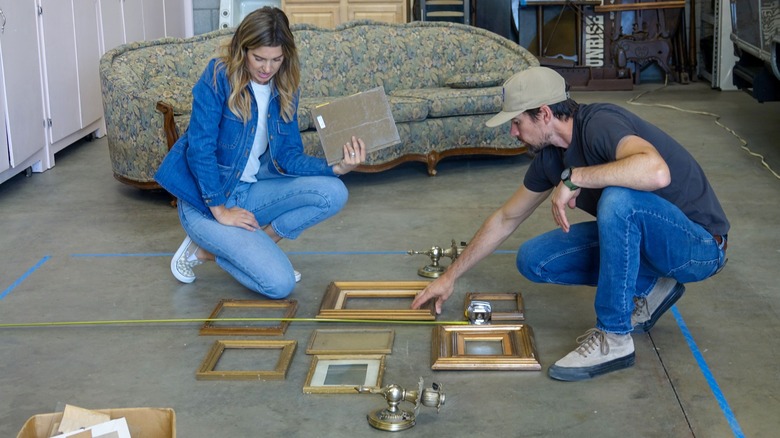 HGTV
When asked what her favorite style is, Christina Valencia admitted that it tends to vary. "Oh man, it changes every day," she said. "If you're asking my fashion style, it's denim on denim."
But Kele Dobrinski added that, while his wife's preferred style may change from day to day, a few common themes shine through, including "a lot of color and liveliness."
Upon further reflection, she added that some of her preferred looks are inspired by her home state of California. 
"I think that, probably because I've lived in California most of my life outside of my stint in New York, that feeling, the Santa Barbara, California, feeling — lots of tile, a really comfortable, casual, welcoming feeling — is something that I gravitate towards," she said.
This influence can be seen in their own home, which has "kind of a modern Spanish" vibe, as well as one of the homes they designed on "Mash Up Our Home," which "has a mission California feel to it." 
But, while her style choices sometimes differ from her husband's, Christina and Kele tend to agree more times than not. "Well, we've been together for 15 years, so they've started to meld," she said of their styles.
"Mash Up Our Home" airs Saturdays at 8pm/7pm Central on HGTV and streams the same day on HGTV GO.