Jason Tartick Talks Wedding Planning With Kaitlyn Bristowe - Exclusive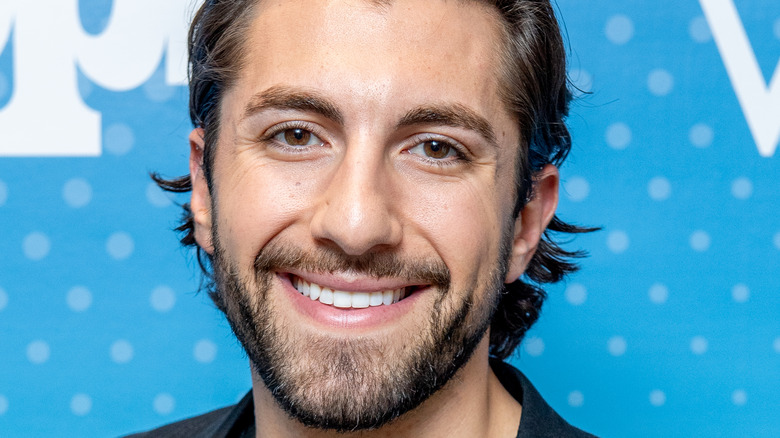 Roy Rochlin/Getty Images
We may receive a commission on purchases made from links.
Jason Tartick has several reasons to celebrate right now. His new book, "The Restart Roadmap: Rewire and Reset Your Career," is due for publication on April 5. During an exclusive interview with The List, Tartick discussed what inspired him to write the book and the key lessons he hopes readers take away from the text. He also spoke about his upcoming nuptials and what it was like to plan a wedding with his fiancée, Kaitlyn Bristowe. Tartick and Bristowe have already said that they won't be televising their wedding, but they're excited to spend their special day with family and friends.
Tartick revealed that "it has been almost impossible" to plan the wedding while Bristowe has been out on tour with "Dancing With the Stars," though. He sweetly discussed how he was looking forward to having her home so the pair could check out wedding venues together to see which felt right for them both. Tartick went on to talk to The List about additional wedding planning details, including the trials and tribulations of trying to set a date.
Jason Tartick reveals the process of choosing the right venue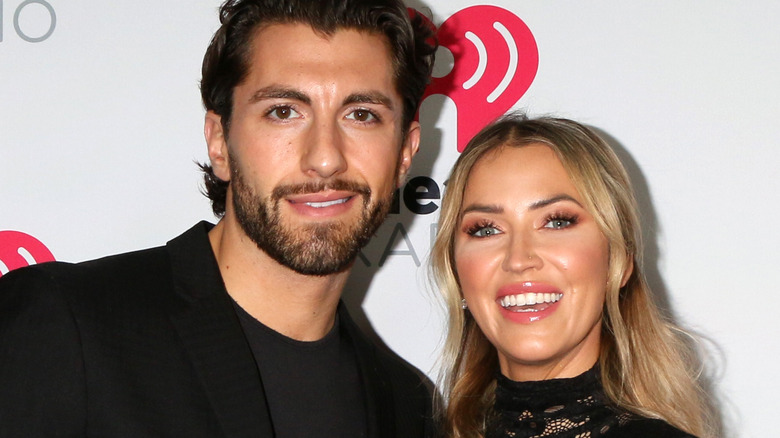 Kathy Hutchins/Shutterstock
When Jason Tartick spoke to The List about his wedding plans with Kaitlyn Bristowe, he discussed how they were looking forward to checking out venues in person when Bristowe returned from tour. "I am not picking the venue by myself. Impossible, and I'm not doing a virtual walkthrough with Kaitlyn. There's some areas where I have to draw the line in the sand!" Tartick said while laughing. He said that once Bristowe got back, it would be easier to figure out the important details and visit the two venues they have in mind so far. Then, they can finally set a date.
"I'll never forget, I get a text from my brother because there was a headline out there saying Jason and Kaitlyn's wedding's October 2022. And my brother's text said, 'Thanks for the invite.' And I'm thinking to myself, what the hell's going on? I don't recall setting a date!" Tartick recalled.
He went on to say that Bristowe had originally wanted to set their sights on an October 2022 wedding, but that had since been pushed back. Regardless of the date and venue, though, Tartick said the ceremony will be held in Nashville, Tennessee.
Jason Tartick addresses people's comments about their planning progression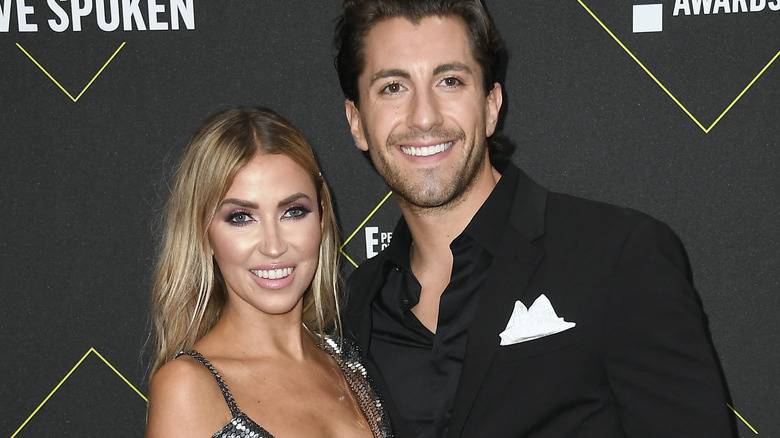 Frazer Harrison/Getty Images
Jason Tartick made a point of addressing people's comments regarding his wedding planning with Kaitlyn Bristowe while talking with The List. "I think there always is a lot of noise. 'Well, it's been a while. What's going on? There's no date,'" Tartick said. He went on to reveal that it's critical for him and Bristowe to be able to hold a ceremony where both of their families can attend. Bristowe's family will be traveling to Nashville from Canada, whereas Tartick's family will be traveling from the East Coast. This makes selecting a date trickier because they want to ensure everyone can be there for the big day.
"This is going to be one celebration that will for sure be the first and last time that we have all the most important people in the world connected to us in one room, just because of the proximities of where we live. And so, I think we're putting a little bit more pressure on ourselves to really come through with that and make it a special, special day," Tartick said. He explained that this was the primary reason for the couple's delay, and that it had nothing to do with some of the rumored explanations that had been going around.
You can pre-order "The Restart Roadmap: Rewire and Reset Your Career" here.