Sandra Bullock Reveals The One Movie She Regrets Starring In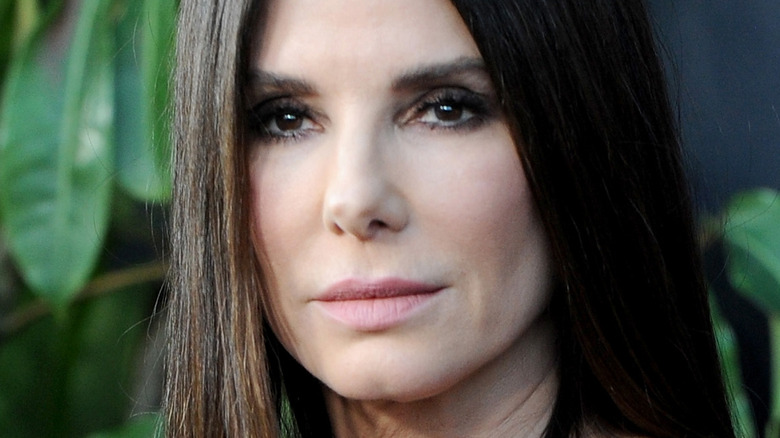 Albert L. Ortega/Getty Images
Sandra Bullock is one of the most beloved actresses of all time. The star has seemingly done it all in her career, appearing in dozens of films throughout different genres (via IMDb). Whether fans are laughing with Bullock in comedies like "The Heat," rooting for her in romantic films like "The Proposal," "Practical Magic," and "Hope Floats," or on the edge of their seats in her thrillers and action films like "Gravity," "Bird Box," "Speed," and "Premonition," fans can't get enough of the actress and her films. Bullock's daughter is even a huge fan of her mother's work, and has fallen in love with the actress' role in "Miss Congeniality" (via Yahoo).
Her career wasn't always easy, as Bullock's first major role was almost played by someone else (via BuzzFeed). In fact, over the years, Bullock has experience many highs and lows when it comes to the acceptance and success of her films. Of course, the highlight of her career may have been when she took home the Academy Award for Best Actress for her role in "The Blind Side," the real-life story of NFL player Michael Oher, who was taken in by Leigh Anne Tuohy and her family (via Gold Derby).
However, there is one movie in particular that Bullock says she's not proud of, and her diehard fans may already know which film it is.
Sandra Bullock got candid about her film career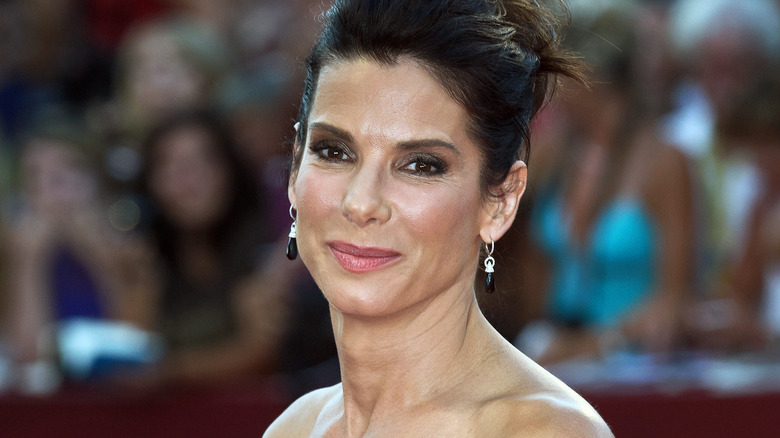 Silvi Photo/Shutterstock
Recently, Sandra Bullock sat down for an interview with her "The Lost City" co-star Daniel Radcliffe, where she opened up about the one movie she wishes she'd never starred in. Bullock told TooFab that she regrets signing on for "Speed 2," the widely criticized sequel to her hit 1994 movie "Speed," which co-starred Keanu Reeves. During the interview, Bullock was asked if there was a movie that she was initially "embarrassed" to star in, but then people later "came around" to the film.
"I have one [that] no one came around to and I'm still embarrassed I was in," Bullock stated (via People). "It's called 'Speed 2.' I've been very vocal about it. Makes no sense. Slow boat. Slowly going towards an island," she explained. "That's one I wished I hadn't done and no fans came around that I know of," she added. Bullock starred in the movie alongside actor Jason Patric, reprising the character Annie, a woman who tries to stop a Caribbean cruise ship from crashing into an oil tanker.
Over the years, Reeves has also been vocal about the movie, revealing that he couldn't force himself to reunite with Bullock in the sequel after reading the script. "I really wanted to work with Sandra Bullock, I loved playing Jack Traven, and I loved 'Speed,' but an ocean liner?" Reeves explained on "The Graham Norton Show." "I had nothing against the artists involved, but at that time I had the feeling it just wasn't right" (via CNN).