Hillary Clinton Has Tested Positive For COVID-19. Here's What We Know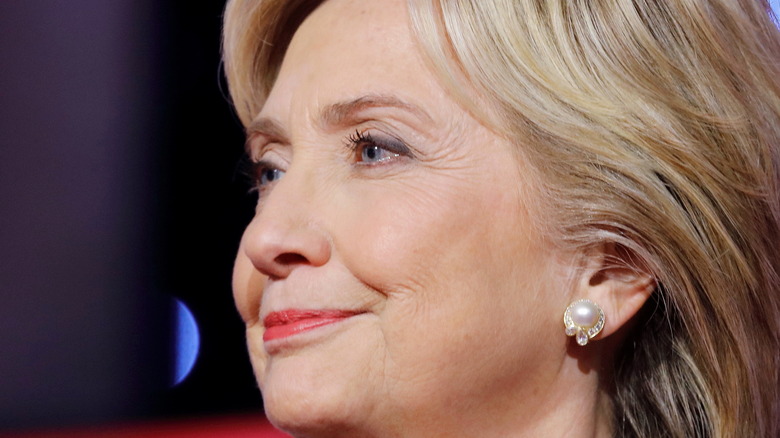 Joseph Sohm/Shutterstock
Former first lady, senator, secretary of state, and presidential candidate Hillary Clinton has joined a growing list of political figures and leaders to test positive for COVID-19. On the same day when White House Press Secretary Jen Psaki announced her second COVID diagnosis since October, according to NPR, forcing her to cancel a trip to Europe with President Joe Biden, Clinton tweeted she had contracted COVID for the first time.
This is the second time a member of the Clinton family has undergone a health scare since October. Former President Bill Clinton was hospitalized in the fall for a urinary tract infection that spread into his bloodstream, spending time in the ICU while receiving IV antibiotics, according to CNN. When the news was first announced, it was called a "non-COVID related" infection and the former president was released after just a few days (via NPR). Now, his wife has been infected with the virus that has claimed nearly a million American lives in just two years.
Hillary Clinton reports mild COVID symptoms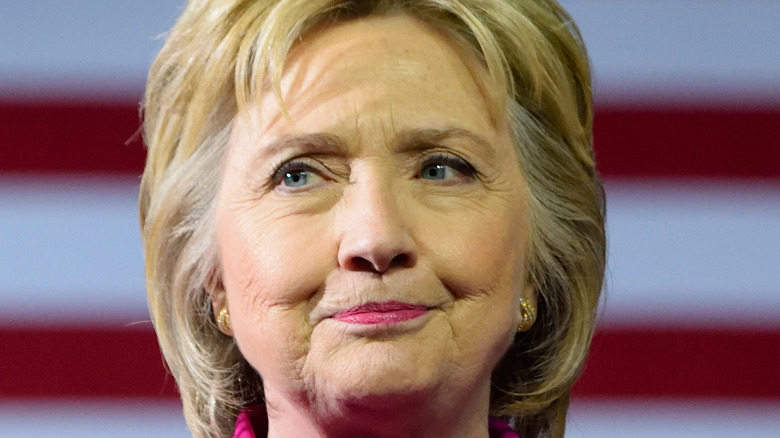 Evan El-Amin/Shutterstock
In two tweets on Tuesday, March 22, 2022, Hillary Clinton expressed her gratitude for being vaccinated. "Well, I've tested positive for COVID. I've got some mild cold symptoms but am feeling fine," Clinton wrote. "I'm more grateful than ever for the protection vaccines can provide against serious illness. Please get vaccinated and boosted if you haven't already!"
The former secretary of state also gave an update on how her husband is doing. "Bill tested negative and is feeling fine," Clinton tweeted, before explaining he would follow safe protocols, but also how they both needed something to occupy their time. "He's quarantining until our household is fully in the clear. Movie recommendations appreciated!"
In February, the British monarchy also dealt with COVID, as Prince Charles and his wife, Camilla Parker Bowles, as well 95-year-old Queen Elizabeth II all tested positive. The royal family members seem to have come through it just fine, as all were vaccinated and boosted.