Did Julia Fox Interview To Be Kanye West's Girlfriend?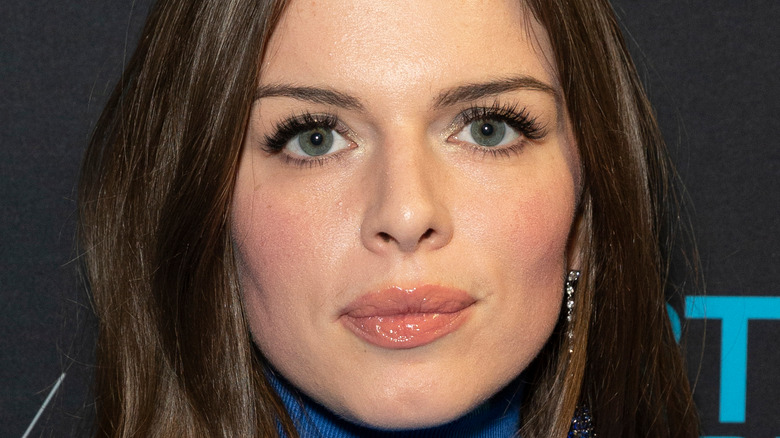 lev radin/Shutterstock
Kanye West is notorious for his over-the-top antics, and for not taking his divorce from Kim Kardashian so well. So, when he went public with a new relationship at the start of 2022, it's no wonder people were a little suspicious. West began attending events and date nights with Julia Fox, an actress whose star status reached nowhere near as far as West's.
Throughout West's relationship with Fox, he continued publicly pursuing now ex-wife Kardashian. Just before meeting Fox, West bought a house on the same street as Kardashian, per People. Then, a few weeks into their relationship, Fox talked about West's feelings for his ex while appearing as a guest on the "Call Her Daddy" podcast, saying, "I'm sure there's still some residual feelings." Later, just days before announcing his split from Fox, West posted family photos on Instagram with the all-caps caption, "GOD PLEASE BRING OUR FAMILY BACK TOGETHER" (via NY Daily News).
With West's unrequited love for Kardashian and Fox being a relatively unknown actress, some speculated that Fox was nothing more than a fake girlfriend to West, hired to play a role in his PR stunt.
Julia Fox felt like she was in a movie with Kanye West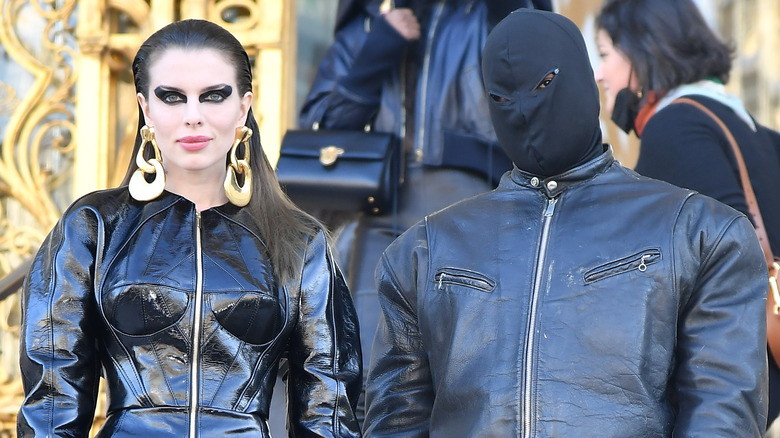 Jacopo Raule/Getty Images
In February 2022, just six weeks after they began dating, Kanye West and Julia Fox ended their relationship. The news seemed to reinforce the rumors that their romance was a hoax, only meant to grab the attention of the press and perhaps Kim Kardashian.
Fox has adamantly denied claims that she was playing a character or that West hired her to be his girlfriend. She told the New York Times that rumors saying she had to be interviewed to date West were "ridiculous." However, she did suggest that there was a one-sided pressure to fulfill a role she wasn't ready for. The actress explained, "It definitely felt like I was [Kanye West's] girlfriend. But it also felt like I was being cast in the role of his girlfriend — and he was casting me. He was the orchestrator of it all. It really did feel like a movie."
Still, Fox seems to be holding back some juicy details on her relationship with West. After their breakup hit the news, Fox updated her Instagram with a message to the haters: "Ya'll would love it if I was soooo upset! The media would love to paint a picture of me [as] a sad lonely woman crying on a plane by myself but it's NOT TRUE!... Anyway If u want the full tea ur gonna have to buy the book when it comes out." (via Pop Crave).