The 'She Knows' TikTok Audio, Explained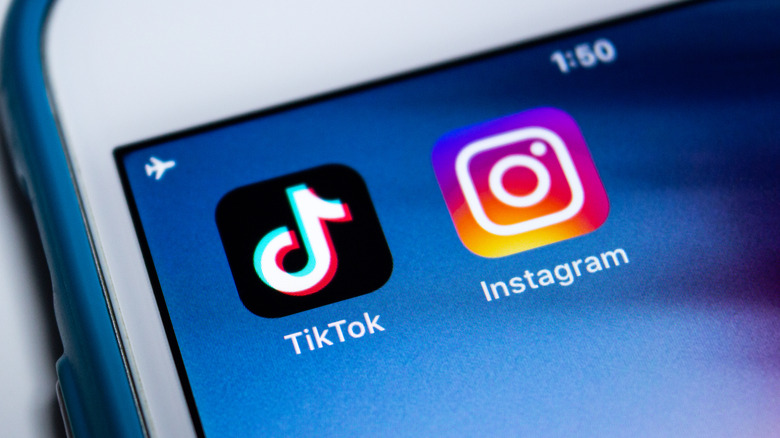 Koshiro K/Shutterstock
Scrolling down TikTok's #ForYou page, you'll have noticed how songs that you've totally forgotten about have a moment of resurgence. For example, Fleetwood Mac's 1977 hit "Dreams" made the ultimate comeback during the pandemic courtesy of Nathan Apodaca (@420doggface208) as he matched the tune perfectly to a visual of him skateboarding on the sidewalk holding a massive bottle of cran-raspberry juice. Clearly having the time of his life, the video racked up an impressive 13.2 million views since its upload.
Apodaca's viral moment relies heavily on the serene vibe of Fleetwood Mac's "Dreams," whereas other songs have become popular thanks to a certain lyric or verse. That's certainly been the case for a J. Cole track that came out in 2013, which has gained a significant amount of popularity on TikTok lately. "She Knows" may have debuted nearly a decade ago, but it's obviously caught the attention of users as they've been incorporating it into some pretty stellar memes.
The chorus of J. Cole's song has become a TikTok hit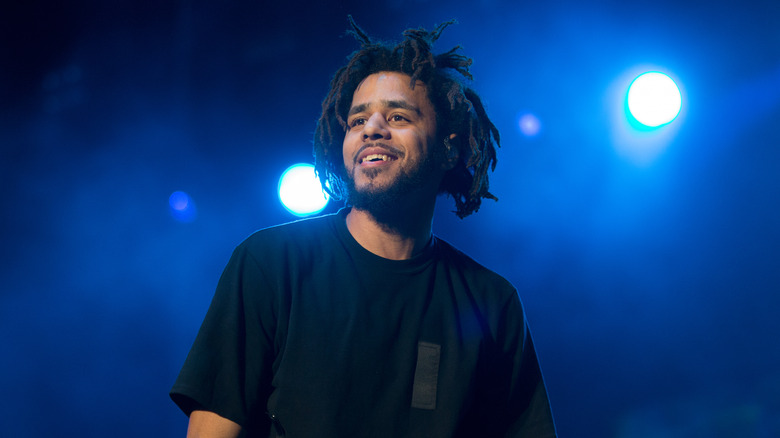 Sterling Munksgard/Shutterstock
The song itself features J. Cole rapping about infidelity and temptation (via Genius) after falling for another girl. But it's not the content of the track that's been making the rounds, it's the chorus. Cole sings, "And she knows, she knows / And I know she knows, and I know she knows / And deep down, she knows, she knows / And I know she knows, and I know she knows."
Much like @cgleason22's "nobody's gonna know" viral moment, the chorus of J. Cole's "She Knows" can be applied to pretty much any situation. Usually creators incorporate the soundtrack into conversations with their mom, where they tell her one thing but "she knows" they're lying (via YouTube). Other scenarios are played out as well, like between significant others or BFFs, but the majority all circle around a lie or secret being found out or, as Yahoo! News Australia notes, when someone's tried to sabotage someone else and are inevitably found out.