Details Of William And Kate's Diving Trip Have Twitter In A Tizzy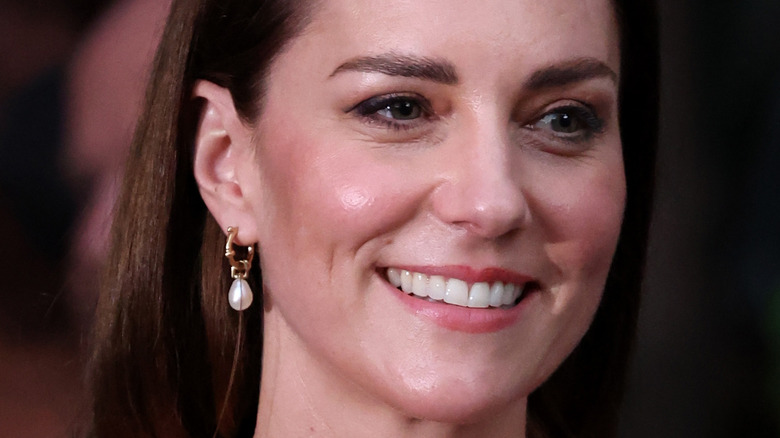 Chris Jackson/Getty Images
Prince William and Kate Middleton's royal tour of the Caribbean is well underway — and fans have been wowed by highlights of their time thus far in Belize and Jamaica. The Duke and Duchess of Cambridge are making the trip on behalf of Queen Elizabeth II as she celebrates her historic Platinum Jubilee. In addition to meeting "a wide variety of people from each country," the two will also promote "a number of themes that are close to Their Royal Highnesses' heart[s]," including mental health and early childhood development, per the royal family's Instagram.
That said, the trip has had some bumps along the way. Protests in Belize and calls for slavery reparations in Jamaica forced the royal couple to cancel one of their planned stops, and served as an uncomfortable reminder of Britain's history of colonization and brutal treatment of indigenous peoples. Jamaica is even said to be considering dropping the queen as its head of state. But Prince William and Kate were nonetheless warmly welcomed by dignitaries from the host countries, in addition to being treated to unique experiences such as trying chocolate from cacao producers, visiting the ancient Mayan site of Caracol, and playing drums with Jamaican reggae musicians. While in Belize, the Duke and Duchess of Cambridge also visited the second-largest barrier reef in the world in a very up-close and personal way — which delighted royals fans. 
Twitter reacts to Prince William and Kate Middleton's scuba diving trip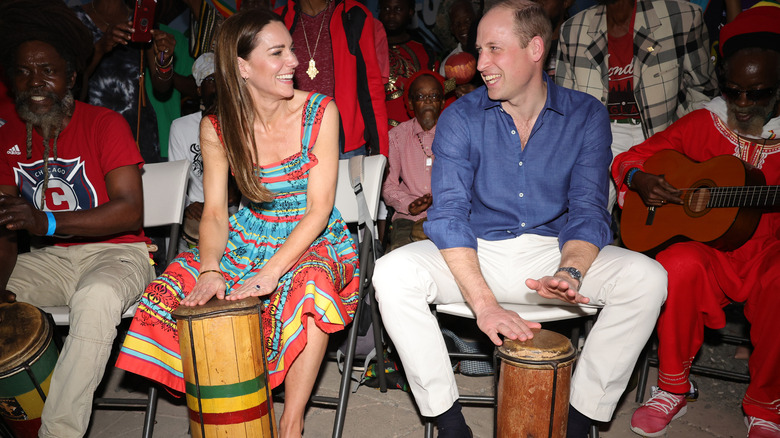 Chris Jackson/Getty Images
As CafeMom reported, the royals tend to be sportsmen and women who enjoy everything from horseback riding, to polo, tennis, rugby, soccer, and field hockey. Prince William and Kate Middleton enjoy an even more exotic sport: scuba diving. In 2015, the Telegraph reported that the Duchess of Cambridge passed a qualifying test to become an Advanced Open Water Diver, the highest ranking a sports diver can achieve. The outlet also noted that Prince William was already an experienced diver at the time.
In Belize, the couple put their skills to the test during a a scuba diving excursion at South Water Caye. A video posted to the Duke and Duchess of Cambridges' Instagram account showed them them swimming through crystal-clear waters, admiring the coral and exotic fish, and even checking out a small species of shark. "It was a privilege to see for ourselves the world-leading ocean conservation work being done here," their caption read. Naturally, Twitter quickly reacted to the unexpected video. "Wow. Didn't realized Belize has the 2nd largest barrier [reef] and is a UNESCO heritage site," one user tweeted, thanking the royal couple for sharing the video. Another person wrote, "And they can scuba dive too! These two really multi task ... They have thrown themselves in at the deep end!" One Belize citizen even extended an invite to come back again, via Twitter. Clearly, Prince William and Kate's scuba diving trip made quite the splash with fans!