Bridgerton Cast Reveals The Co-Star Who Is Always Cracking Them Up On Set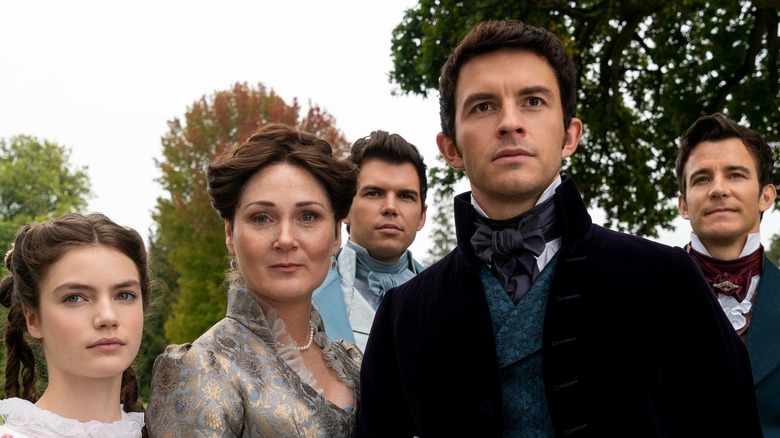 Liam Daniel/Netflix
The second season of "Bridgerton" is about to tackle a very important issue: getting the eldest Bridgerton hitched. "We find Anthony at a point where he needs to find a wife," the actor who plays him, Jonathan Bailey, explained during a recent press conference that The List attended. "He decides he's going to commit to finding his viscountess, but he's taking love out of the equation. What could possibly go wrong?" It turns out, there's a lot that goes wrong when he decides to brush aside his true emotions.
Throughout the series so far, fans have known Lord Anthony Bridgerton as just one thing: the serious one. After his father's tragic death, he was forced to assume the role of viscount and be the head of his family. When it comes to providing the best life for his brothers and sisters, there is no time for jokes — but there were plenty of them coming from the actor who plays him. In fact, his co-stars revealed that Bailey is the one who was always breaking out in laughter on set, causing everyone else to crack up whenever the cameras were around.
Jonathan Bailey was quite the jokester on set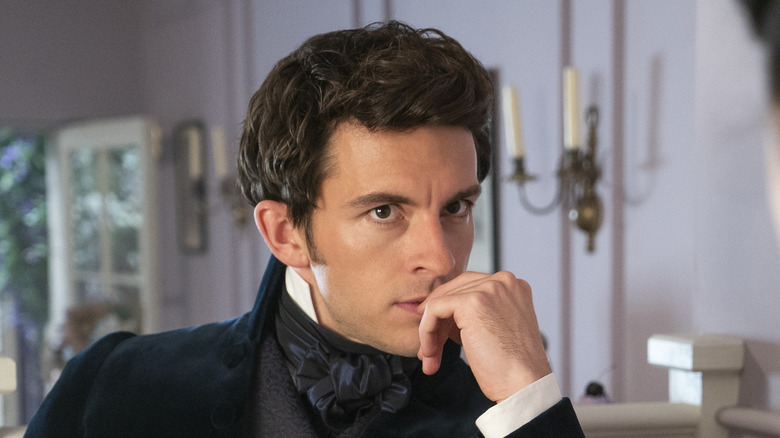 Liam Daniel/Netflix
As ironic as it may be, actor Jonathan Bailey had a hard time keeping it together when it came to playing the very serious Lord Anthony Bridgerton. "I might be the inversion of Anthony as a character," he admitted during the press conference. "He's quite, sort of, high, anxious, and isolated, that when I'd see other people, I was just, like, [laughing]."
Whenever Bailey began to laugh, his co-stars couldn't help but chuckle along with him. "When the giggles start, it's terrifying," Bailey said. "Because they can go on for days."
While many of his scenes may have required a few takes to contain his laughter, it's obvious that the entire cast and crew had a blast filming "Bridgerton." Yet, the second season was much more difficult to keep a straight face for. "The stakes are just higher, and it's a richer, more complicated world," Bailey explained. "So the scenes require a bit more commitment, and the fine line between commitment and hysteria is very, very thin, so you can find yourself getting away."
Season 2 of "Bridgerton" is available to stream Friday, March 25 on Netflix.