The Chicago Med Episode That You Forgot Jamie Gray Hyder From Law & Order: SVU Was In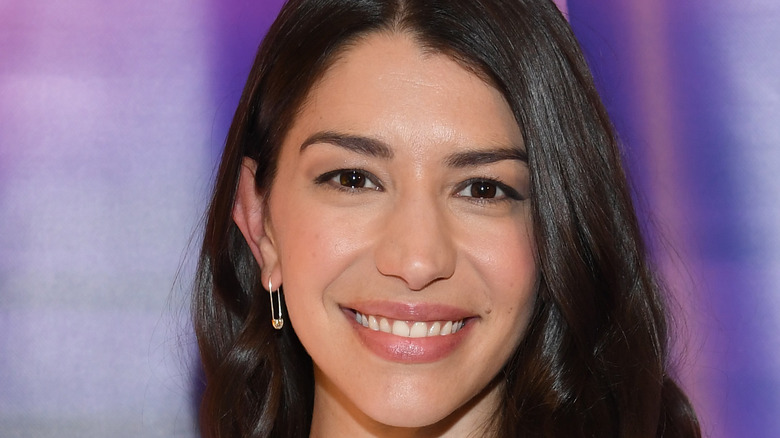 Dimitrios Kambouris/Getty Images
Jamie Gray Hyder is best known for her role as Kat Tamin on "Law & Order: Special Victims Unit." Her character was an important addition to the show, since she became its first LGBTQIA main detective. Of her work on the show, Hyder especially loved collaborating with leading lady Mariska Hargitay. "Mariska is one of the best mentors that you can have," she told PC Principle. "She is equally as strong as she is warm. As someone who has been doing this show and playing the same character for over two decades, it really is a master class in keeping things fresh." 
Hyder also took her portrayal of Kat seriously, telling E! News that she didn't want to focus solely on her sexual orientation. "While it's a very important part to her, I think the goal in the end is to present a whole and nuanced human," Hyder explained. "It's important to me as a person to make sure that while Kat's bisexuality definitely informs a lot as to her life, it's definitely not the only aspect of her life." Because Kat quickly became an "SVU" favorite, viewers were surprised to learn that Hyder was leaving the show after only two seasons. Fortunately, the actress has no problems landing work. In fact, IMDb reports that she had recurring roles on "True Blood," "Graceland," and "Inhumans," as well as a string of guests spots on hit television shows, including "NCIS," "Bones," "Rizzoli & Isles," "Criminal Minds," — and another Dick Wolf drama— "Chicago Med."
Jamie Gray Hyder appeared in an early episode of 'Chicago Med'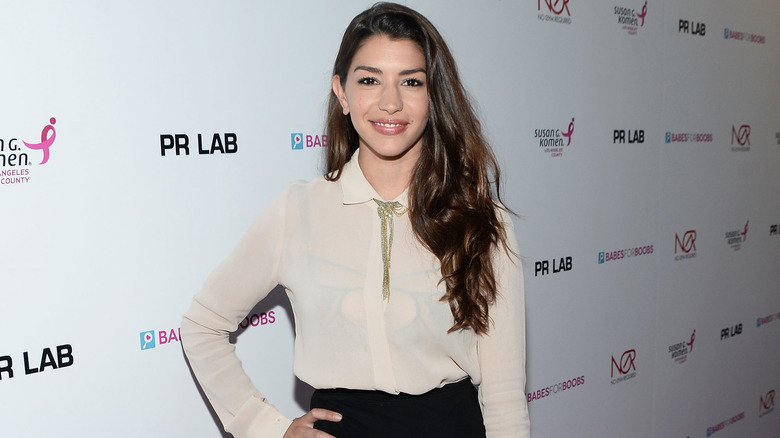 Matt Winkelmeyer/Getty Images
According to IMDb, Jamie Gray Hyder appeared in a Season 3 episode of "Chicago Med," titled "Down by Law." In the episode, she assumed the role of ASA Ramirez. As Fansided noted, the installment also included an appearance by Alvin Olinsky (Elias Koteas) from "Chicago P.D." Per Chicago Med Fandom, "Down by Law" centers on a victim of a drive-by shooting, who suffers a head injury that Dr. Natalie Manning (Torrey DeVitto) must tend to. Per IMDb, Ramirez is the security agent who is investigating the shootout.
Hyder guest-starred as Ramirez just a year before landing her big role as Kat Tamin on "Law & Order: Special Victims Unit." While she first joined the show in Season 21 before being promoted to a series regular in Season 22, she announced her departure by Season 23, according to TV Line. Though she explained the decision to leave the show "wasn't her choice," Hyder still has nothing but love for her time spent on "SVU." "[It] was so incredibly educational and really built my confidence. I have great relationships with the cast," she told Entertainment Tonight in 2021. "I love the crew. The saddest part about leaving was not being able to spend every day with those people that you formed these relationships with. My ending came a little bit more abruptly than I would've anticipated, but 'SVU' has been doing it that way for a long time."