Maren Morris Gets Candid About Dealing With Postpartum Depression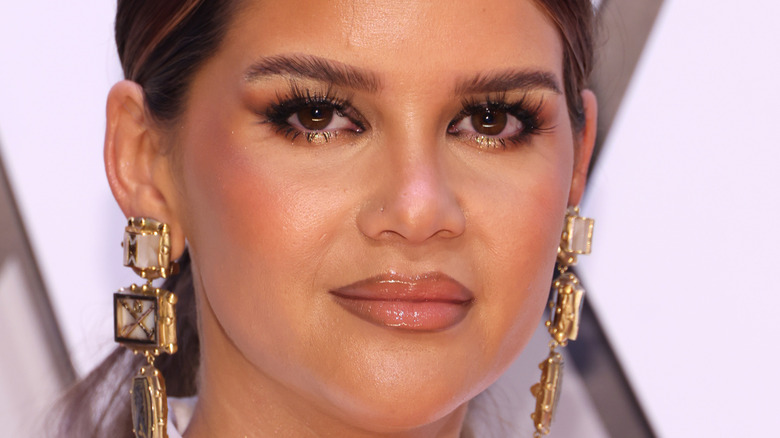 John Shearer/Getty Images
Country singer Maren Morris and her husband, singer-songwriter Ryan Hurd, were overjoyed when they welcomed their son, Hayes, in March 2020. However, Hayes' birth didn't go exactly as planned. "30 hours of labor ended with an emergency C-section ... I learned pretty quickly that night that having a plan for bringing a human into the world is a fool's errand," Morris shared at the time (per US Weekly). "All that mattered was that he got here safely. Having him in the middle of [the coronavirus pandemic] was also not in the baby prep books, but here we are," she concluded.
Morris has continued to remain honest about her journey through motherhood and has often spoken about the pressure women face in terms of getting back to their pre-baby weight. "Am never saying 'trying to get my body back' again," she wrote on Instagram. "The pressure we put on mothers to 'snap back' is insurmountable and deeply troublesome," Marris stated in the post. She has also spoken out against 'mommy shamers,' telling Andy Cohen that it "obviously comes from just a deep insecurity in your own motherhood that you have to criticize someone else, especially who is brand new at this" (via YouTube).
Now, the "My Church" singer is getting candid about her struggle with postpartum depression following the birth of her son.
Maren Morris wants other moms to know they're not alone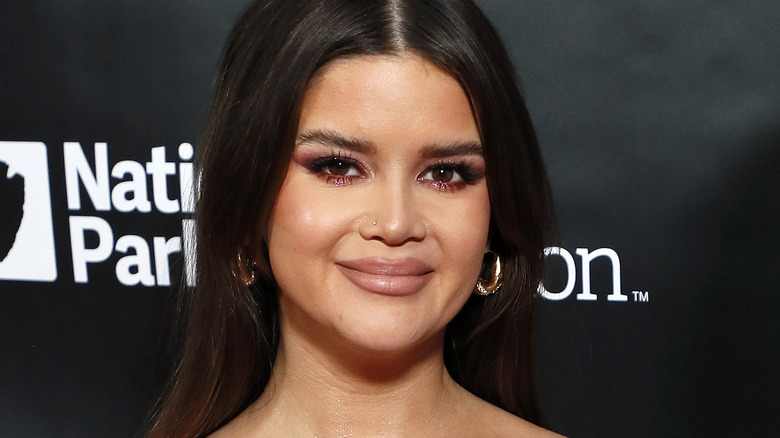 Paul Morigi/Getty Images
Maren Morris is opening up about her battle with postpartum depression, telling People that her husband, Ryan Hurd, actually helped identify her condition. "I do check-ins all the time [with] therapy, which I've done for years, and my husband was a huge help diagnosing that too," she said. "Sometimes it's just someone really close to you saying, 'Are you OK?' It's so simple, but it kind of snaps you out of whatever fog you're in that you think is normal, but isn't."
Morris decided to come forward with her diagnosis so that other women would know they were not alone. In fact, realizing other moms have gone through the same thing was comforting to the singer. "I just think there's not a stigma as much around talking about it and reaching out for help," she explained. "It's been such an amazing thing to know that I haven't been alone in this, that other women have all been dealing with the same exact fears and anxieties."
She also credits Hurd with helping her get through this difficult time. She said this experience, along with welcoming a baby during the pandemic, has only made them stronger. "I wouldn't have made it through with my head this high without him," Morris admitted.
If you or someone you know is struggling with mental health, please contact the Crisis Text Line by texting HOME to 741741, call the National Alliance on Mental Illness helpline at 1-800-950-NAMI (6264), or visit the National Institute of Mental Health website.