Kid Rock Claims Donald Trump Came To Him For Advice About Two Key Political Issues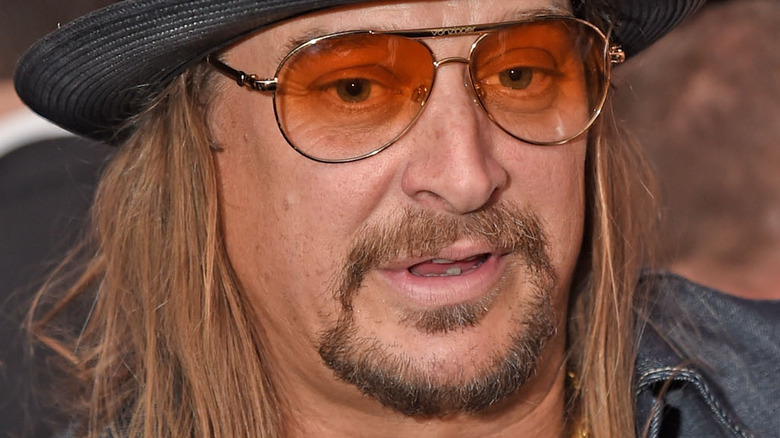 Stephen J. Cohen/Getty Images
Former President Donald Trump has a long list of celebrities that he publicly clashed with before and during his time in the White House. According to Showbiz Cheat Sheet, his rivals ranged from government officials to actors and actresses. Some of them were Republicans, others were Democrats. He allegedly called Khloé Kardashian a "fat piglet" on an episode of "Celebrity Apprentice," and even legendary actress Meryl Streep got into it with Trump.
While the list of celebrities who don't like him seems to be longer than the list of ones who do, he has a tight bond with some interesting figures in pop culture (per Business Insider). Of course, there's Kanye West, who very publicly supported Trump, and even Oprah was considered to be a close friend of the former president at one point.
Trump values celebrities since he came from that world before running for president. However, it seems he may rely too much on his friends in the entertainment industry. Recently, a close supporter and friend, music artist Kid Rock, shared some interesting information about what he and Trump talk about behind the scenes.
Kid Rock and Trump have allegedly talked about North Korea before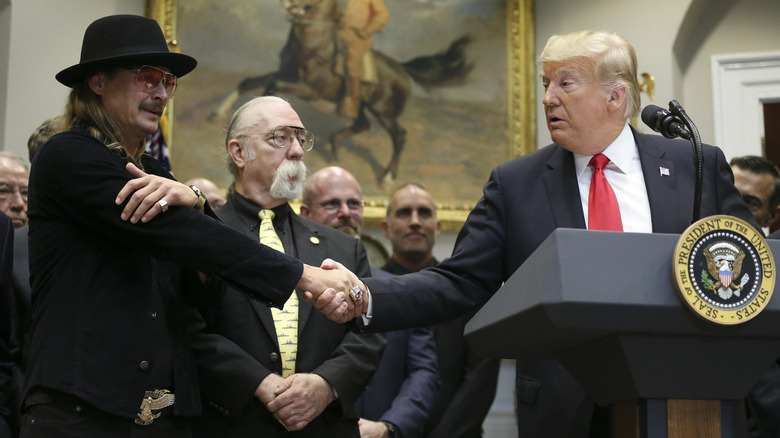 Pool/Getty Images
Kid Rock has been candid about his relationship with Donald Trump. In an interview with Fox News' Tucker Carlson, the hitmaker described hanging out with the former president as "awesome" (via YouTube).
"We ended up becoming buddies," Kid Rock gushed. He added they, "spend a lot of time [together] at the golf course now. It's really weird to get phone calls from him and stuff. It's kind of mind-blowing." Some of those phone calls or time spent on the course might have involved conversations about important issues, Kid Rock implied. 
In particular, The Guardian noted that the singer alluded to conversations about North Korea and the Islamic State. "'What do you think we should do about North Korea,'" Kid Rock alleged that he was asked. "I'm like, 'What? I don't think I'm qualified to answer this.'" He told Carlson that he also gave some advice about a tweet about the caliphate. 
Previously, Ted Nugent said that a dinner he shared with Trump, Kid Rock and Sarah Palin included discussions about topics ranging from "health, fitness, food, rock 'n' roll, Chuck Berry and Bo Diddley," to "secure borders, the history of the United States, guns, bullets, bows and arrows, North Korea, Russia" (via The New York Times).